Worker Hailed As 'Entire Department' Quits Multi-Million Firm Over Pay Rise
An employee has been praised by the internet for leaving his job after his boss refused him a pay rise, quoting it would be unfair to his coworkers.
In a post shared on Reddit on Sunday, the worker, who goes by the username u/NonVeganMillennial, explained that a year ago he asked his boss for a 15 percent raise, to get on an even level with the wider industry average, providing industry statistics to back up his claims.
But his boss refused, saying his demand was outrageous, because it would mean that he would get more than others in the same department who had more years of experience.
"I said OK, as I didn't want to argue with my boss. I contacted a friend of mine who works in the recruiting business. He made a few calls, and a week later I was at a job interview with another company in the same city.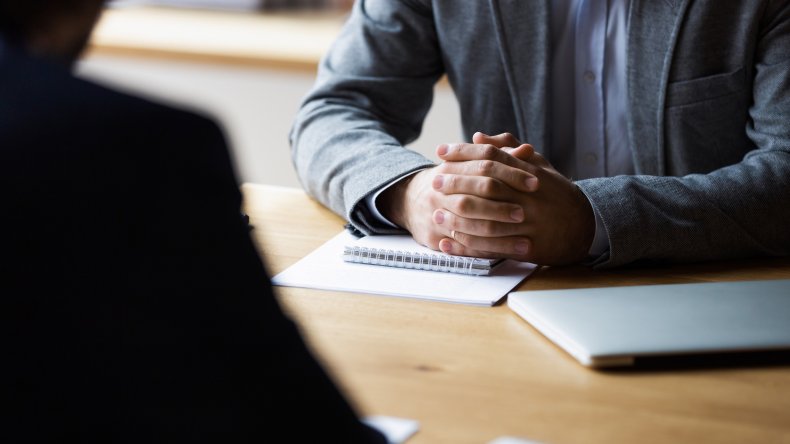 "They offered me a 25 percent salary increase and more benefits. I gave my boss the one month's + current month's notice as is the law in Denmark. He was furious."
The worker told his colleague about what was happening, and many of them followed in his steps. "I told my colleagues about the situation, and all four of them asked for my friend's number, and three months later they had all found a higher paid position."
"The entire department and all the knowledge disappeared because a company that made a $15 million profit didn't want to pay their workers a fair share."
According to data published by Pew Research Center, majorities of workers who quit a job in 2021 said they left because of low pay (63 percent), no opportunities for advancement (63 percent), and feeling disrespected at work (57 percent).
The post, which was first published on the r/antiwork subreddit, where people usually share stories about their workplace, has so far reached 11,500 upvotes and 283 comments.
One user, DonaldVigups commented: "Someone was being incentivized to minimize payroll without regard to revenue. Stems from a foolish mindset that employees are an expense rather than an asset or investment."
And Mackfactor answered: "And the sad part is, because of layers of management, communication and [CoverYourA**] moves, no one with influence will ever know the truth about what cost this company so much money."
Another user, ocelot-gazebo, pointed out: "When a boss says it's unfair to other workers, it means the other workers also need to get a raise." And joshuadt said: "Definitely. Your failure to pay my colleagues a fair wage sounds like a you problem."
Miserable-Extreme-59 commented: "When people see folks move on to greener pastures, they realize there are greener pastures. When I leave a company, I usually see a few other people I worked with closely leave within months of me. They realize it's possible, and try for better."
And crazy_like_a_f0x asked: "Why do employers think "We can't do that, it'll expose that we're underpaying everyone else" is a valid argument?"
Another user, TheSupremeHobo, shared their own similar experience: "I asked for 15 percent and got zero. Intensified my search then and ended up with 35 percent raise better benefits and hybrid vs in office 5x a week within 3 months. My boss didn't put up any fight when I put in my notice and was fine to let me go. Good riddance to them."
Skamanjay said: "I've heard this story so many times and it always seems so foolish as a policy ... 'Because you already work here we can only give you _ percent but if we hired you from the street you could negotiate anything you want!' Like........[WhatTheF***!?!?"