Workplaces Must Do Better for Black Women | Opinion
Once again, Black women had to calmly and graciously educate a white woman about the dangers of racism in the workplace to their detriment.
Sharon Osbourne recently left CBS' The Talk after 11 years following a controversial exchange about racism on March 10 with her co-hosts Sheryl Underwood and Elaine Welteroth. During the discussion, Underwood asked Osbourne to respond to public concerns that her support of Piers Morgan in the wake of his remarks about Meghan Markle was providing "validation or safe haven to something he uttered that was racist." Osbourne continued to defend Morgan's "right to free speech." She stated multiple times that she is not racist.
By the end of the episode, Osbourne became upset and used expletives. She scolded Underwood saying, "Don't try and cry, because if anybody should be crying, it should be me." Underwood and Welteroth maintained their cool with their colleague.
As a Black woman, I know all too well the silent signals emitted between the two, due to emotional labor and racial trauma.
As the CEO of an HR consultancy, I participate in various executive search processes. During one search, I was the only Black person on a committee with one white woman and two white men. We had fabulous interviews with Black and Latino candidates for a leadership role. While debriefing, the white woman started crying. She issued an ultimatum that if one of the non-white candidates were hired, she would resign. What happened was similar to the Osbourne situation.
Like Underwood and Welteroth, I had to educate the white people on the committee about implicit bias and racism. I even gave examples of how situations like these are dangerous for Black and Latino people in all areas of our lives. I knew, either way, I would shoulder the risk—in speaking up or being silent.
The white woman was soothed about difficult situations in her life that "might've caused her to react this way." I was scolded for "stepping out of my role," though my counsel aligned with my role on that committee.
The racism and lack of care I experienced in that situation haunt me and hurt me still.
Following the murders of Breonna Taylor, Ahmaud Arbery and George Floyd in 2020, our country began a deeper reckoning with racism against Black people. One of the outcomes I observed was an increase of Black women in leadership positions.
This year, after four years with no Black women as CEOs of Fortune 500 companies, there are two: Rosalind Brewer, CEO of Walgreens and Thasunda Brown Duckett, CEO of TIAA. While I am happy to see this overdue progress, I am also burdened by the thought of the additional trauma ahead for my sisters.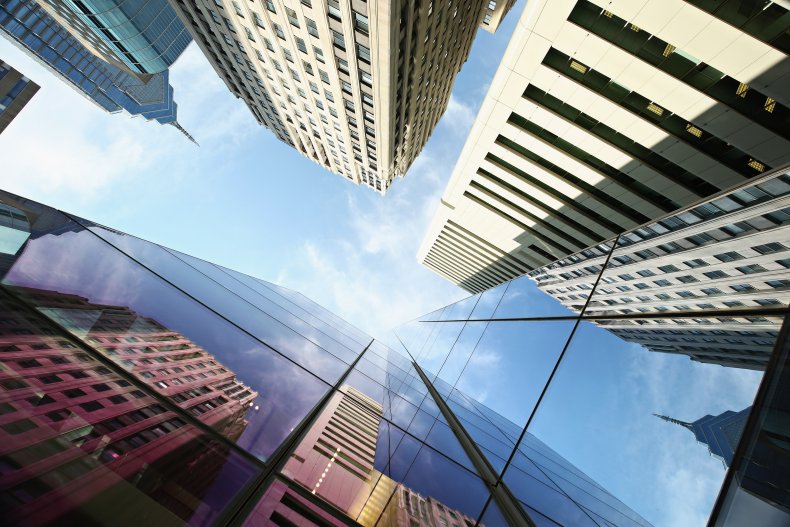 Our society benefits from Black women's racial trauma. At some point in their leadership journey, most Black Women have experiences similar to Sheryl, Elaine and me. Constantly and graciously educating everyone around us about racism at work is additional labor for which we are not paid and for which we suffer mentally, physically, emotionally and financially.
A 2020 Gallup poll found that Black women are least likely to feel like they are valued (33 percent), treated with respect (36 percent) and feel that there's fair treatment among coworkers (26 percent).
The poll also found that Black women are the least likely to be classified as having a "thriving" well-being at work compared with all other racial groups. Black women are also likeliest to strongly agree that we know what's expected of us at work. Countless studies amplify our experience, yet change is elusive.
CBS found that Osbourne was in the wrong.
"As part of our review, we concluded that Sharon's behavior toward her co-hosts during the March 10 episode did not align with our values for a respectful workplace," they said in a statement. They also said they conducted equity, inclusion and cultural awareness training for hosts, producers and crew.
We must be more specific to meet the needs of Black women in the workplace. The broad diversity, equity and inclusion (DEI) stratagem falls short and can sometimes inflict more harm.
Normalizing brave spaces where Black women can speak our truth and show up authentically without harm is critical. Possible workplace interventions for Black women include pay equity audits with swift remedy to close the pay gap, hiring and advancement audits, self-care paid leave, specialized mental health and wellness benefits, informal and formal network support, customized professional development and healing circles. This is hard work, though not insurmountable. These strategies would require racial equity training to include coaching for human resources staff and all leaders supporting Black women.
Work is hurting Black women. Companies must do their part to ease the pain we feel when the work that we love doesn't love us back.
Jarie Bradley is the founder and CEO of Sound & Sable, The People Consultancy in Dallas, Texas, lover of hip-hop, lavender lattes and a Public Voices Fellow with The OpEd Project.
The views expressed in this article are the writer's own.