World Cup Soccer Star Reveals What He Eats in a Day
The United States men's soccer team is in Qatar hoping to make it through to the knockout stages of the FIFA World Cup.
One person who has experienced the thrills and spills of playing in the international tournament is former USMNT captain Landon Donovan.
The 40-year-old played for his country 157 times, scoring 57 goals in the process and enjoyed a soccer career that lasted more than 20 years.
These days Donovan is coaching the San Diego Loyal SC in the USL Championship, a team that he co-founded, but his thoughts have turned to the World Cup and what he used to eat when he was a professional soccer player.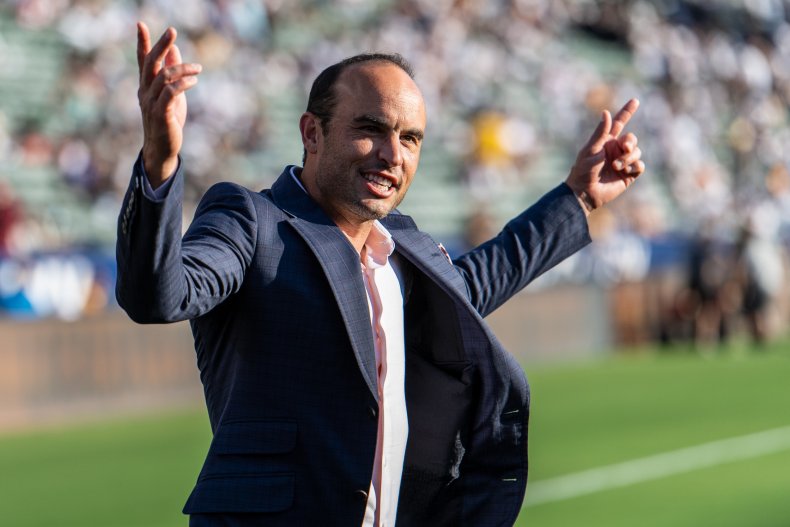 Donovan, who played in the 2002, 2006 and 2010 World Cup finals, has told Newsweek that there was a meal that he would always go to before a game, as well as sharing his love of avocados.
The former soccer star said: "My pregame meal consisted of some sort of quinoa rice, chicken and usually a banana and guac or avocado.
"Good fat and just something which is light on your stomach—people might not believe that but that is the truth."
While avocados were a big part of his diet and is something that he still enjoys eating now that he has moved into coaching, Donovan revealed that there was a time in his career when he couldn't find them or a bowl of guacamole.
During his nine years with Los Angeles Galaxy, where he made his name, Donovan also had a couple of spells in Europe.
In 2010 and 2012, Donovan headed to the U.K. to play for Liverpool-based team Everton, in the English Premier League.
This temporary move left him wanting for avocados as he bemoaned what was on offer from a dietary front at the English team.
Donovan told Newsweek: "Trust me, I lived there so seeing anything green was rare on the food table. I was there for three months and it was actually what I missed most, was avocados and sunshine, of course.
"It wasn't the warmest time of the year but I remember walking through the cafeteria and everything looked white or bland or yellow and I thought, where are all the vegetables in this country? It was a tough time of the year to get veggies there."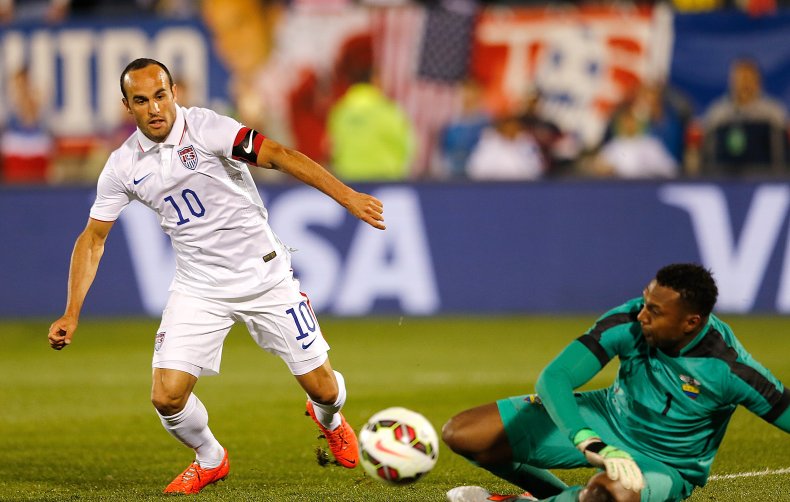 The weather in Qatar is something that could be a determining factor in the World Cup, according to Donovan, who thinks there are going to be some teams who will struggle in the heat.
The average temperature in November in the Gulf State is between 26 and 30 degrees celsius, which is a lot higher than a European winter.
Donovan told Newsweek: "I anticipate the hot weather causing problems for Wales and England and the other European teams who are not used to it, Iran will certainly not have any issues with it.
"U.S. players have grown up playing in those climates and environments, so I think that is a plus for the U.S. team but it will be interesting to see how it plays out over the tournament.
"Maybe for a game or two, when it is hot weather, it is okay, you can deal with it, but it does take a toll on your body—but the counter to that is that there is not a lot of travel.
"It will be interesting to see how especially the European teams handle the hotter weather."
Do you have a tip on a sports story that Newsweek should be covering? Do you have a question about the World Cup? Let us know via entertainment@newsweek.com.