The goal of the U.S. Men's National Team at the 2022 World Cup—as with all 32 teams competing in Qatar—is, naturally, to win the tournament. But there's more on the line for the American players this time than the FIFA trophy. After years of false starts and squandered potential, capped by a devastating failure to qualify for the tournament in 2018, the U.S. team is out to nab what's been the most elusive soccer prize of all for them: respect.
"One of the mottos we had preparing for the World Cup was, 'Change the way the world views American soccer,'" midfielder Weston McKennie tells Newsweek. "Not only for the world to see what we are capable of, but for back home as well."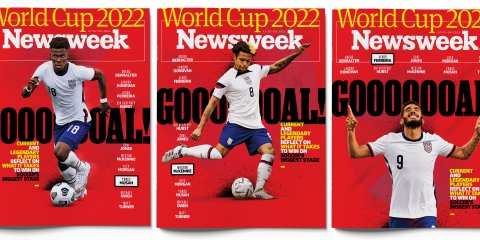 In a way, Qatar represents a coming-of-age party for the young team, where "veteran" star players like McKennie, team captain Christian Pulisic and midfielder Tyler Adams are just 23 and 24 years old and the most pivotal breakout player is likely to be another midfielder, 19-year-old Yunus Musah (he'll turn 20 during the tournament). Only one of the 26 players on the squad, collectively considered the best the U.S. has ever assembled, has even been to a World Cup before.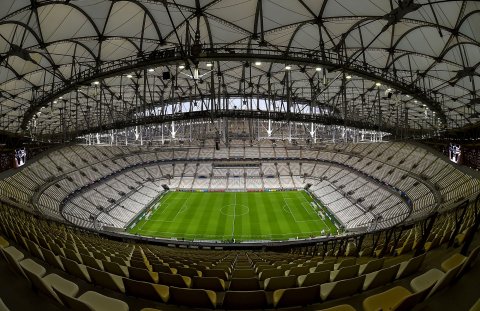 That's a lot of pressure, particularly for a historically young team.
To find out how the players are handling it and their strategy for the tournament, Newsweek invited a handful of members of the U.S. team, including McKennie, Musah, goalkeeper Matt Turner, forward Jesus Ferreira and Coach Gregg Berhalter, to talk about their hopes and expectations for the World Cup and its impact on the future of soccer in America, particular as the U.S. prepare to co-host the tournament in 2026 with Canada and Mexico. We also asked some veteran soccer stars, each legends in their own right, to share their insights and advice for the U.S. players, and to reflect on their own World Cup experiences and the impact on their careers. Among them: Alex Morgan, captain of the World Cup champion U.S. Women's National Team; Landon Donovan, widely regarded as the greatest U.S. men's player of all time; Cobi Jones, a member of the National Soccer Hall of Fame and the player with the most appearances for the U.S. national team; and English football legend Sir Geoffrey Hurst, the only man to have scored a hat trick in a World Cup final.
Their first-person essays follow. We hope you find their words—by turns, moving, insightful and inspirational—as compelling as we do.