World's Top Air Forces Ranked, Comparing U.S., Russia and China Fleet Sizes
A new report has laid out the fleet sizes of every air force in the world, placing the United States, Russia and China at the helm of aerial power.
The comprehensive study was released Wednesday by FlightGlobal, the online website of century-old aerospace magazine Flight International. Among the highlights seen in the research was that the U.S. possessed far more aircraft than its top competitors Russia and China.
At some 13,266 fixed- and rotary-wing aircraft, the U.S. was "the clear leader in air powers terms" and accounted for a quarter of the entire world's fleet. The Pentagon's "also retains a clear lead" in all six categories, which included combat aircraft, special mission aircraft, tankers, transport aircraft, along with combat helicopters as well as training aircraft and helicopters.
Russia came in second overall with 4,163 military planes and helicopters, while China was in third with 3,210 such aircraft. They were followed by India (2,123), South Korea (1,649), Japan (1,561), Pakistan (1,372), France (1,229), (Turkey 1,055) and Egypt (1,054) in a list dominated by Asian powers.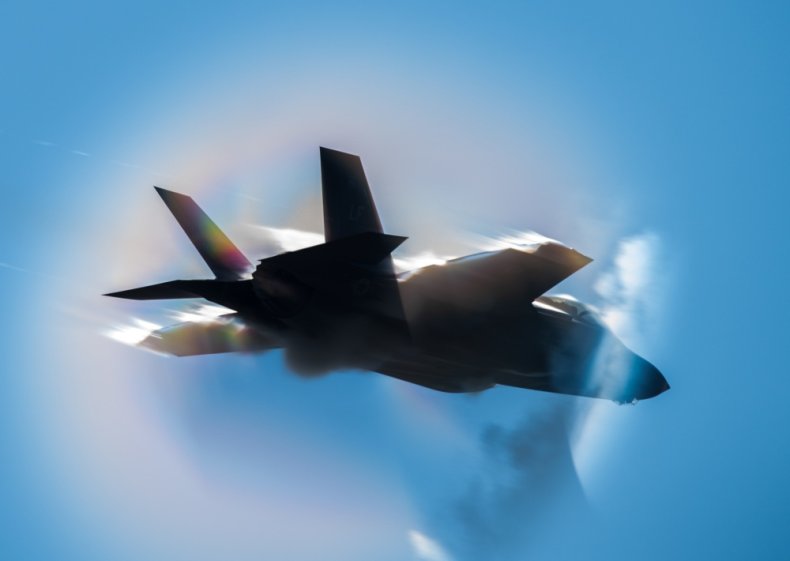 Despite the U.S.' top place, the North American region—for which the U.S. fleet accounted for 97 percent of total aircraft—actually experienced a one-percent decline in aircraft in the past year. Africa also fell by one percent, while Latin America's air fleet was reduced by some four percent in that time frame.
Europe and the Asia-Pacific region saw virtually no change, but the Middle East shot up one percent as Russia and the Commonwealth of Independent States saw the largest increase with two percent more aircraft.
Developments were also examined on a geopolitical level. "Foreign policy clashes reshaped defence procurement in 2019 as international tension between the USA and Turkey grew," the report noted, discussing the Ankara's suspension from the Pentagon's F-35 fighter jet program after defying Washington's warnings not to acquire Moscow's advanced S-400 surface-to-air missile system.
In another example of what the report's author described as "seemingly shifting alliances," Turkish President Recep Tayyip Erdogan, a member of the U.S.-led NATO Western military alliance, has publicly considered instead purchasing Russian Su-35 and Su-57 fighter jets. The procurement of either the S-400—parts of which have already arrived in Turkey—and/or such Russian aircraft could trigger U.S. sanctions, as they did last year against China.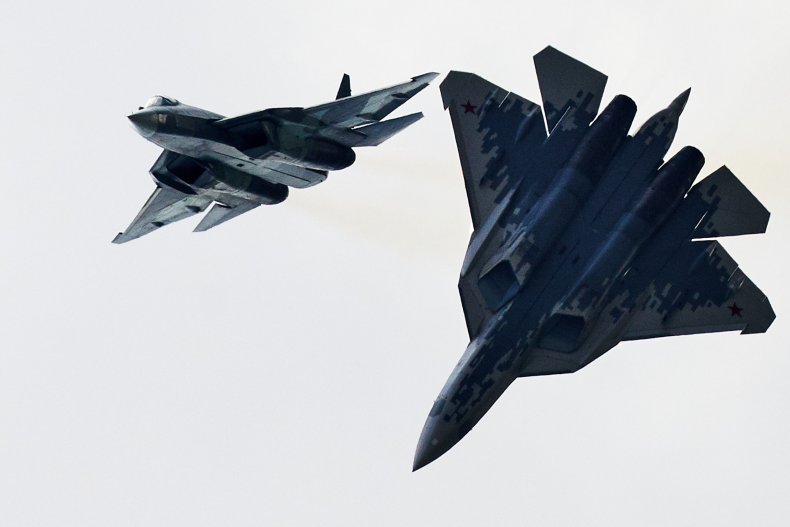 "As long as the S-400s are in Turkey under Turkish control, there will be no F-35s delivered to Turkey," Republican Senator Jim Risch of Idaho and Senator Foreign Relations Committee chair, said in a statement released Wednesday. "This is Erdogan's choice, and he is well aware of the consequences."
Should Turkey opt for Russian airpower, it would join fellow top air powers China, India and Egypt in doing so. The U.S. has still managed to lead in terms of overall foreign military sales, including to fellow aerial leaders Japan and South Korea, while another top-10 fleet member, Pakistan, has mostly looked to China for new defense technologies. The U.S. has still managed
With a United Nations Security Council ban on arms sales to Iran set to expire, the U.S. has expressed concern that one of its longtime foes could also acquire new assets from the Pentagon's two top competitors. A report published last month by the Defense Intelligence Agency noted that "Iran is already evaluating and discussing military hardware for purchase primarily from Russia and, to a lesser extent, China"—something Iranian officials have begun discussing publicly.