World War III: How Likely Is It U.S. Will Fight in Iran, North Korea, Syria, Ukraine or Venezuela?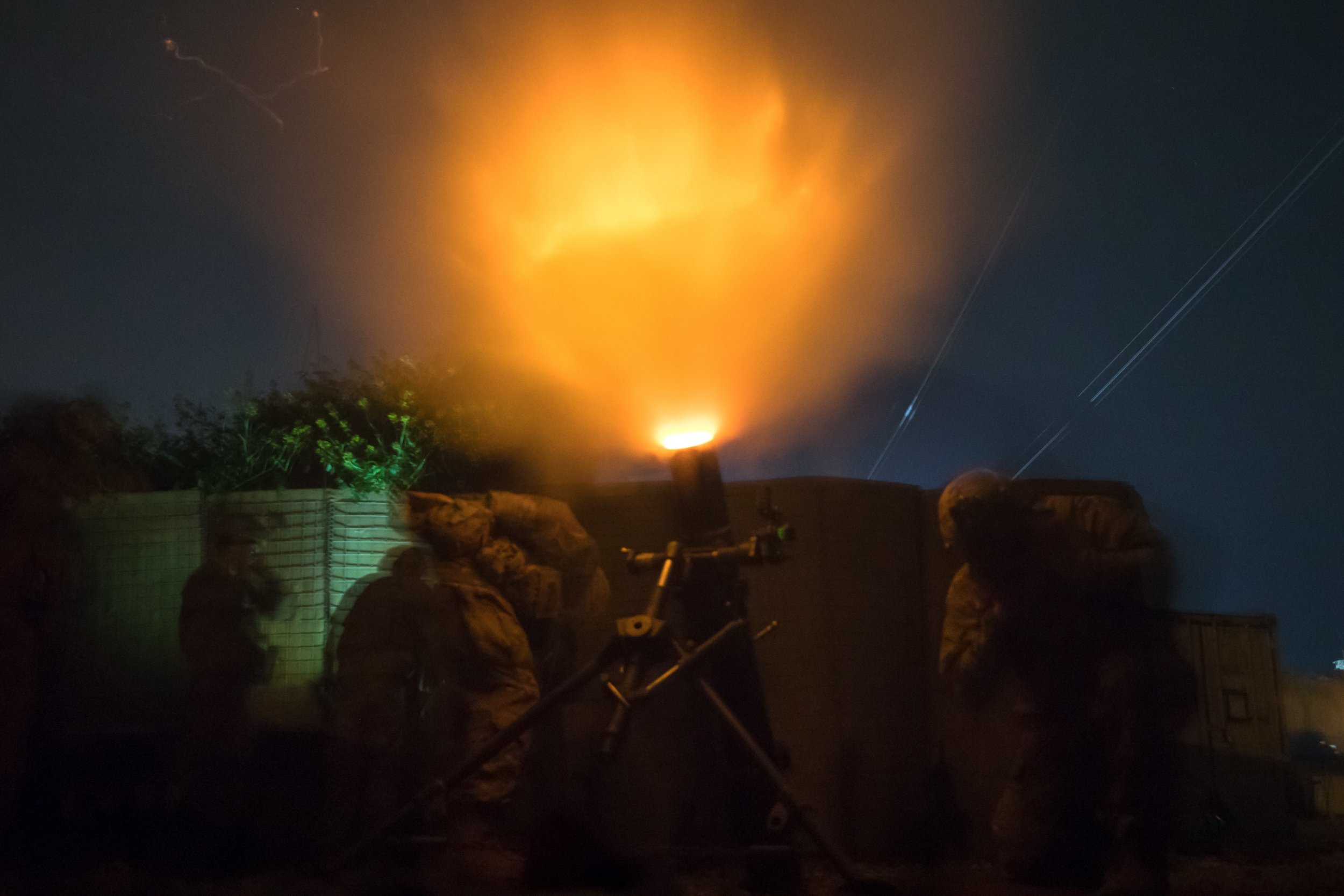 The United States has been at war for much of its history, including the past 17 years straight since the onset of the "War on Terror" that began with Afghanistan—already the country's longest-ever active conflict. While President Donald Trump pledged an "America First" policy designed to cease Washington's "endless wars" he's threatened to start a few ones as well.
So far, history recounts two mass conflicts categorized as world wars, both of which involved two major multinational factions battling it out on multiple continents and the latter of which resulted in what was likely the most widespread manmade death and destruction the planet has ever known. Both were sparked by a series of destabilizing events that followed mounting tensions and successive failures in diplomacy.
The fallout of World War I and World War II left only two remaining superpowers—the United States and the Soviet Union—and, though Washington outlasted the collapse of Moscow's communist empire without a third global conflict, mounting tensions between the two countries once again risked driving rival proxy wars in the 21st century. Officials current and former from both sides have even suggested that the situation today was worse as communication channels collapsed.
Moreover, China—largely a third party during the Cold War—has emerged as the U.S.'s foremost economic challenger, and has answered Russia's calls for closer ties, including in the military realm.
The immediate emergence of World War III remained unlikely in the current period as the global economy had become deeply intertwined in the century since the signing of the Treaty of Versailles that ended World War I. With the U.S. restricting the flow of capital to its foes via sanctions and openly threatening military action, however, the chances of a miscalculation spiraling out of control remained a top concern, and certain areas of the world appeared to be on the precipice of a future international conflict.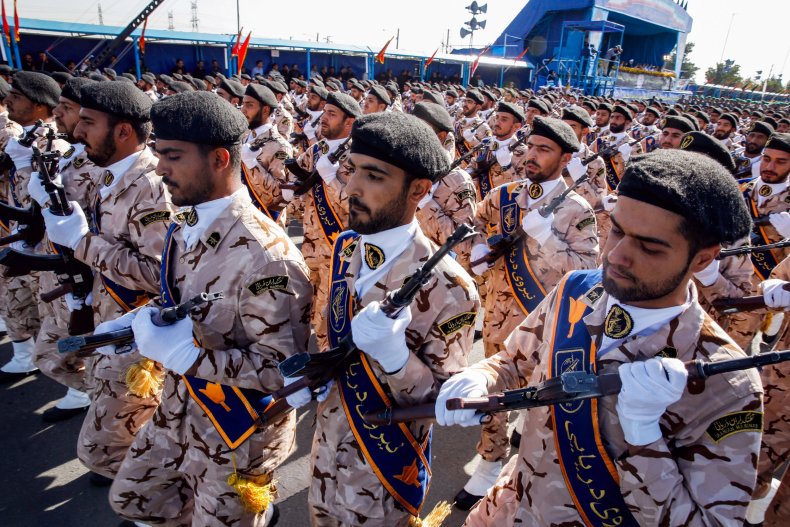 Iran
Iran has been among the most consistent targets of a hardline foreign policy put forth by President Donald Trump. The administration has linked the revolutionary Shiite Muslim power to militant groups in Lebanon, Iraq, Syria, Yemen and beyond, with both countries accusing one another of destabilizing the Middle East and classifying one another's armed forces as terrorist organizations in an unprecedented set off by a White House decision last month.
The U.S. has already mounted an economic offensive against Iran. Sanctions since the White House's unilateral exit from the 2015 Joint Comprehensive Plan of Action, commonly known as the Iran nuclear deal, have cost Tehran up to $10 billion in revenue, empowering Iranian hardliners least enthusiastic to conduct diplomacy with the West and most eager to discuss the prospects of conflict.
The International Crisis Group's Iran Project maintains a list of potential flashpoints between the U.S. and Iran, including "severe" threats in Yemen, the Strait of Hormuz and the Golan Heights, which Trump recently recognized as part of Israel in a controversial move opposed by Iran and much of the international community. As Iran Project Director Ali Vaez explains, however, the region most ripe for conflict may actually be Iraq, a once-central Middle Eastern power that has been torn between Washington and Tehran's competing interests since the U.S. invaded in 2003.
"We're delighted that so far none of the flashpoints have resulted in a military conflict, but I'm afraid we're entering a new chapter, mostly because of the policies that the Trump administration has put into place" Vaez told Newsweek.
Iran possesses the Middle East's largest standing army and missile arsenal. In addition to its 534,000 active military personnel, and 400,000 in reserve, it enjoyed the support of an array of regional militias already hostile to U.S. presence in the Middle East. Iran's conventional military and Revolutionary Guards possess around 2,215 armored fighting vehicles, including 1,650 tanks. They also have an estimated 505 aircraft, including 150 fighter jets, and 398 vessels, a number that included 33 submarines and up to 238 fast attack crafts armed with machine guns and missiles.
Robert Farley, an assistant professor at the University of Kentucky's Patterson School of Diplomacy and International Commerce, told Newsweek that Iran "is the mostly likely clash at the moment, but perhaps the least likely to spread globally; Russia and China have not yet sufficiently engaged with Iran to pose a serious threat of escalation."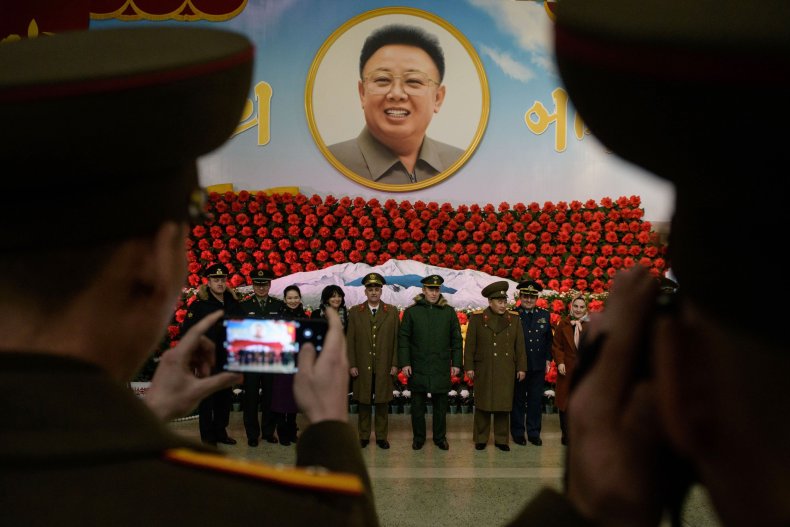 While Trump's first year in office was defined by a "fire and fury" approach that appeared to set the two 60-plus-year rivals on the path to potential nuclear conflict, their relationship since has been defined by a rather encouraging diplomatic detente. Two unprecedented summits between Trump and North Korean supreme leader Kim Jong Un have yet to produce any peace-for-denuclearization agreements, but both men appear willing to let the process go on indefinitely, drastically reducing the trigger-happy rhetoric witnessed throughout 2017 and previous spikes in tension.
North Korea has demonstrated its ability to fire intercontinental ballistic missiles as far as would be needed to strike anywhere in the U.S., though its ability to fit a nuclear warhead on such a weapon has yet to be witnessed. Still, U.S. anti-ICBM defenses had a success rate of about 50 percent under ideal test circumstances, making any potential conflict perhaps the deadliest on this list.
The situation on the Korean Peninsula—though in a state of relative calm—is deemed "critical" to U.S. interests by Global Conflict Tracker maintained by the Council on Foreign Relations' Center for Preventive Action. In one of many ways in which North Korea is unique, the country is the only one on this list that the U.S. has actually gone to war with. The deadly three-year war involving the U.S., U.N. allies and South Korea on one side and the communist alliance of North Korea, China and the Soviet Union on the other ended in stalemate, but not after the deaths of hundreds of thousands, if not millions of people.
Trump and Kim, while both currently allowing cooler heads to prevail, have a brinksmanship streak that, even without the use of nuclear weapons, could produce an estimated million casualties, including across nearby South Korea and Japan, both home to tens of thousands of U.S. troops. The country's shared border with China and Russia also made any unrest in the elusive, authoritarian state a priority issue for the U.S.' top two military competitors.
North Korea is one of the few country's in the world whose armed forces compare to that of the U.S. in terms of sheer numbers, with 1.2 million active personnel and an additional 800,000 in reserve—though this number has been placed as high over 7 million by some estimates. Kim's land force also consisted of 4,000 tanks and 2,500 armored personnel carriers and at sea, he oversaw about 800 vessels, including 420 frigates and 70 submarines. North Korea also has roughly 820 combat aircraft and a massive missile arsenal of varying ranges.
Pyongyang's patience with Washington's unwillingness to provide sanctions relief may be wearing thin as evidenced by a recent short-range missile test and Farley noted that the chance of things getting heated between world players on the Korean Peninsula was "more significant than some folks think."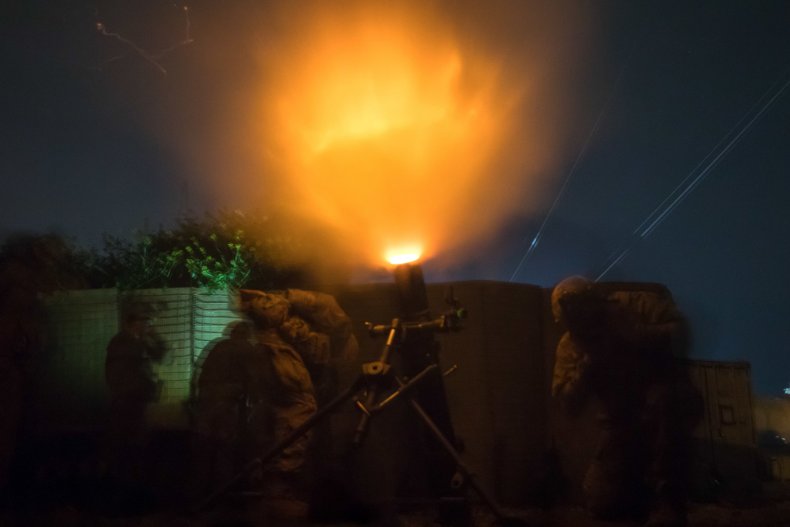 Syria
President Barack Obama quietly began Washington's involvement in Syria by offering secret support for insurgents fighting to overthrow President Bashar al-Assad, accused of human rights abuses in quelling a 2011 rebel and jihadi uprising. The U.S. was joined regional allies such as Israel, Qatar, Saudi Arabia and Turkey in supporting the armed opposition, but the equation began to shift as these groups grew increasingly Islamist in nature.
Ten years after the 2003 U.S. invasion of neighboring Iraq, the Islamic State militant group (ISIS) had emerged out of the Sunni Muslim insurgency there and took advantage of the unrest in Syria. Iran stepped in by sending military advisers and mobilizing Shiite Muslim militias across the region in support of Assad. In 2014, the U.S. formed an international coalition to begin bombing ISIS, and the following year, Russia intervened on behalf of the Syrian government.
Since then, ISIS has been largely defeated by two rival offensives, one led by majority-Kurdish forces backed by the U.S.-led coalition and another pro-government campaign supported by Russia and Iran. With their common enemy defeated, fears have been raised that the two may turn on one another, especially as negotiations repeatedly collapse.
The U.S. has twice defied Russian threats by striking Syrian government sites in response to alleged chemical attacks and has engaged in multiple skirmished with pro-government elements, one in which up to hundreds of Russian private military fighters were said to have been killed. Separate tensions exist between U.S.-backed Kurdish fighters and Turkey, which regards some of these groups as terrorist organizations due to alleged ties to separatists at home.
The Global Conflict Tracker deems the war in Syria to have a "critical" impact on U.S. interests and, though the status is "unchanging," sudden developments such as Trump's announcement to withdraw in December, growing violence between pro-government forces and the jihadis of Idlib or increasingly frequent Israeli air raids could change the course of the conflict at any point.
The Syrian armed forces have suffered heavy losses after eight years of fighting a war that has killed half a million and displaced millions more, so counts are hard to come by, but troops have been heavily assisted by various pro-government militias and Iran-backed allies such as the Lebanese Hezbollah, considered perhaps the world's most powerful paramilitary force.
Farley said the threat of a major conflict among competing international powers in Syria "seems to be receding pretty fast" and that the "U.S. still has interests, but at this point, the concern over a larger clash is less with Russia than with Turkey."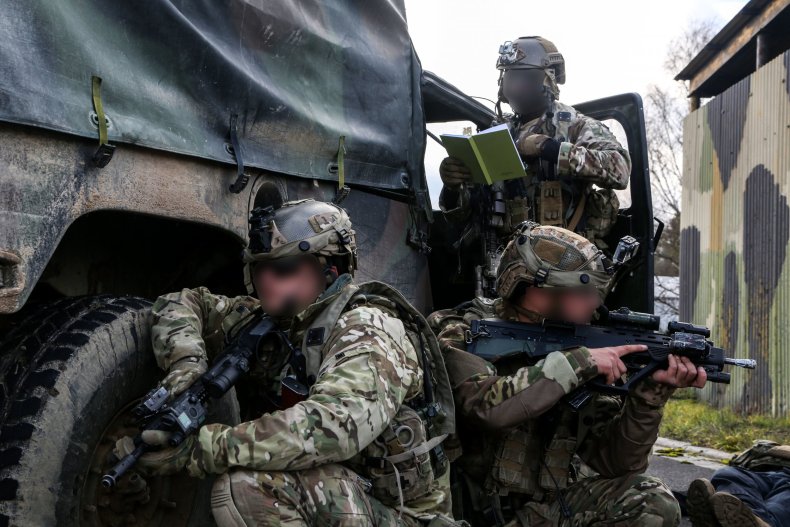 Ukraine
The ongoing civil war in Ukraine may not be regularly grabbing global headlines, but it was likely the one place where U.S. and Russian troops are already technically fighting on opposing fronts.
The five-year conflict began amid a 2014 political uprising in Kiev, where a leader sympathetic to Moscow was ousted in favor of an oligarch supportive of fostering closer ties to Western Europe. Pro-Russia hardliners in the east declared the succession of two states with the alleged support of Russian troops, who were sent to Ukraine's Crimean Peninsula, allegedly to protect the majority-Russian-speaking community there. Within weeks, Crimea joined Russia in a disputed referendum and war raged in the eastern provinces of Donetsk and Luhansk, known collectively as Donbass.
The U.S. has pledged its support for Ukraine in a conflict deemed "significant" to Washington's interests by the Global Conflict Tracker. Despite continued casualties on both sides and a flare-up involving Russia's seizure of Ukrainian navy vessels and crew in the contested Kerch Strait in November, the conflict remained "unchanging."
A flare-up in Ukraine would likely pit the U.S. against a foe it has accused of being supplied by Russia, which according to local reports has supplied the separatists with up to 680 tanks. The forces in charge of Donbass have not demonstrated any aerial or naval capabilities, but they have been known to wield powerful anti-tank and anti-air weaponry.
Farley said that the risk of an inter-state conflict here involving the U.S., the EU, Russia, Ukraine and NATO was "still significant" here, a region Moscow considered its "near abroad." In a way, he described the eastern Ukraine conflict as "the reverse...minus the oil" of the next entry on this list, Venezuela, and wasn't the only expert to link the two.
As Washington complained about Moscow's meddling outside its borders, Adriana Boersner, a Ph.D. candidate in political science at the University of Missouri, who had previously served an assistant and visiting professor at Venezuela's Universidad Simón Bolívar, Universidad Central de Venezuela and Universidad Metropolitan, told Newsweek that the recent arrival of the 101st Airborne Division Ukraine "could boost an actual Russia presence in the current Venezuelan crisis."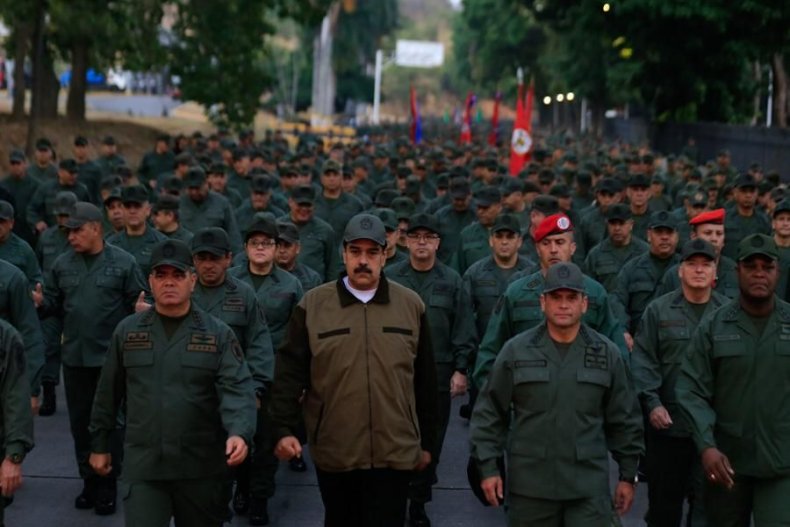 Venezuela
Venezuela is arguably the most recent addition to the list, but a rapid series of developments have quickly thrust it into the international limelight. Washington and Caracas have been at odds since a 2002 coup attempt against late Venezuelan President Hugo Chávez allegedly tied to U.S. officials, who have also been blamed for plots against his successor, current President Nicolás Maduro. As the country's economic crisis deteriorated, exacerbated by sanctions put in place by Trump since August 2017, a new political feud emerged in January.
Opposition-controlled National Assembly leader Juan Guaidó declared himself acting president in a move swiftly endorsed by the U.S. and its regional allies, followed by the EU and other Western partners. The move polarized the international community and China, Iran and Russia were among the world powers to reject the move. Personnel and delegations from these three countries have since appeared in Venezuela in a move seen by the U.S. as a provocation.
As with Iran and North Korea, the Trump administration has threatened that "all options" were open in dealing with the perceived threats, a statement that purposely did not preclude potential military action, which Secretary of State Mike Pompeo later explicitly mentioned as "a possibility" after an aborted uprising led to violent clashes. White House national security adviser John Bolton, who has advocated for military action against just about every country on this list, has also reportedly pushed the Pentagon for a strike plan.
Venezuela's roughly 125,000-strong military is bolstered by an additional half-million militia fighters that Maduro has sought to further expand by at least a million. The country commands around 696 combat tanks and 700 armored fighting vehicles. The Venezuelan navy possesses 50 vessels, including 3 frigates, 4 corvettes and 2 submarines, and its air force had 280 aircraft, including 42 fighter jets.
Despite Beijing and Moscow's support for Maduro, Farley said that "Russia and China are mainly invested in Venezuela to annoy the United States; they don't have tight ideological connections, or tight economic connections." Instead, what was mainly at stake here was "the disposition of Venezuela's oil, and the degree of stability that the United States can expect across Latin America."