Wrestler Triple H's Most Memorable Moments in the Ring
Paul Levesque, better known to WWE fans as "Triple H," announced Friday he is retiring from professional wrestling due to health problems following a recent heart procedure. He leaves behind a career that spanned more than 30 years, where he successfully captured numerous championship titles and headlined major pay-per-view events for WWE.
Levesque still works for WWE as executive vice president of global talent strategy and development. He is married to Stephanie McMahon—daughter of WWE chairman/CEO Vince McMahon.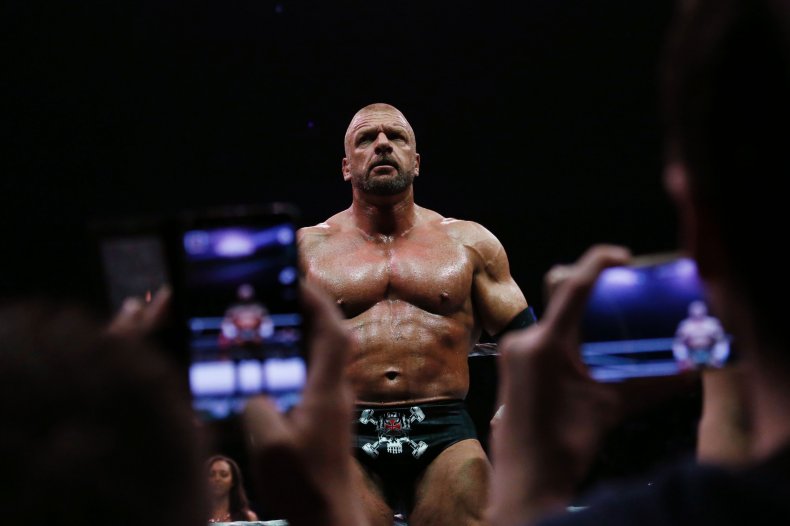 Below is a look at some memorable moments in Levesque's career.
To get an idea of how popular Levesque was during the height of his career, look no further than his return to Madison Square Garden in 2002 after eight months off due to a quad injury. Fans in the historic arena greeted him with deafening cheers as he made his way to the ring.
Levesque was featured in rivalries with some of the biggest stars in WWE history, including Dwayne "The Rock" Johnson. The two had many classic matches, dating back to a SummerSlam ladder match in 1998 that helped push the popularity of both stars.
But perhaps no match between the two was more memorable than the world title bout at 2000's Backlash. Not only did Johnson emerge as the new champion, but he did so thanks to a timely assist from "Stone Cold" Steve Austin.
WWE legend the Undertaker and Triple H faced off many times over the course of the two icons' careers, meeting in several memorable matches at WWE's biggest shows. At 20011's WrestleMania 27, Levesque looked to avenge his friend Shawn Michaels' retirement at the hands of the Undertaker from the previous year.
While Triple H lost the match, the Undertaker was unable to leave the ring under his own power, and that set up a rematch in Hell in a Cell at the following year's Wrestlemania.
Triple H made history at WrestleMania 34 when he competed in a mixed tag team match with his wife Stephanie against Kurt Angle and former UFC star Ronda Rousey in her debut match.
Rousey proved her pivot to pro wrestling from mixed martial arts was genuine as she manhandled the much larger Levesque in one of the event's biggest moments.
One of the longest rivalries Triple H had in WWE was against Batista. After once being partners in the wrestling stable Evolution, along with "The Nature Boy" Ric Flair and Randy Orton, the two feuded for years.
Batista has, of course, become a major movie star under his real name, Dave Bautista, and has been featured in blockbusters such as Dune and Guardians of the Galaxy. However, in 2019, he stepped back into the squared circle for a final encounter against his longtime friend/nemesis Levesque at WrestleMania 35.
Newsweek reached out to WWE for comment but did not hear back in time for publication.