Wrestling Icon 'Triple H' Announces End of Career After Heart Scare
Paul Levesque, better known to professional wrestling fans as "Triple H," announced Friday he is retiring from in-ring competition following a recent heart procedure.
Levesque, 52, made the announcement on ESPN's First Take during an interview with Stephen A. Smith. The now-retired wrestler is currently WWE's executive vice president of global talent strategy and development. His wife is WWE chief brand officer Stephanie McMahon, who is the daughter of WWE chairman-CEO Vince McMahon.
WWE announced on September 8 that Levesque had undergone successful heart surgery after suffering what was called a "cardiac event."
He told Smith that he had viral pneumonia in his lungs and suffered heart failure. Levesque also revealed a defibrillator was placed in his chest. Describing to Smith how close he was to death, Levesque said he was at "the 1-yard line."
Levesque has held numerous championship titles in the WWE and has been world champion 14 times. He debuted in 1992, but in recent years he has competed on a more limited schedule. His final match came on January 11, 2021, where he wrestled Randy Orton to a no-contest on Monday Night Raw.
After a post announcing Levesque's retirement, WWE's official Twitter account followed up with a simple tribute to the career of Triple H, calling him the "King of Kings."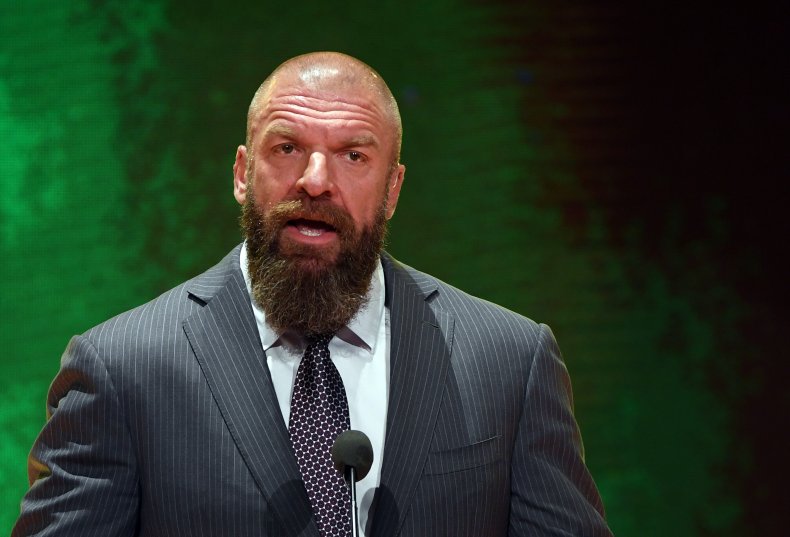 As his in-ring career began slowing down, Levesque developed more of a presence behind-the-scenes at WWE. He has frequently attended business events and been present at major company announcements. Levesque was also credited with helping create WWE's developmental brand, NXT, where future stars such as Charlotte Flair, Sasha Banks and Roman Reigns trained and first competed.
In 2019, Levesque was inducted into the WWE Hall of Fame as part of the D-Generation X stable along with Joanie Laurer ("Chyna"), Shawn Michaels, Brian James ("Road Dogg"), Monty Sopp ("Billy Gunn") and Sean Waltman ("X-Pac").
Along with D-Generation X, Levesque was also part of another well-known wrestling stable called Evolution. The other members of that group were Ric "The Nature Boy" Flair, Randy Orton and Dave Bautista ("Batista").
Backstage, Levesque was known for being a member of a group called The Kliq, along with Michaels, Waltman, Kevin Nash and Scott Hall. Hall died on March 14. This controversial group would reportedly try to exert their influence on Vince McMahon and the WWE's creative team to gain more success in the company. When Levesque married Stephanie McMahon in 2003 following a scripted story line romance between the two that played out on television, wrestling columnists speculated his influence over the CEO only grew.
In recent years, there has been speculation that Levesque could be among the top contenders to someday replace his father-in-law as head of WWE.
Newsweek contacted WWE for comment but did not hear back in time for publication.