Right-Wing Writer Says Cancel Disney for Dollywood—Park Owned by LGBTQ Icon
A story published Friday on a conservative website urged readers to visit Dollywood, the theme park owned by country music legend Dolly Parton, rather than the Disney parks.
Writing in The Federalist, Joy Pullman ridiculed The Walt Disney Company, claiming its leadership worked to "undermine sexual wholeness."
Instead of Disneyland or Walt Disney World, Pullman recommended people vacation at the "more wholesome" Dollywood in Pigeon Forge, Tennessee. The article led several social media users to remind Pullman, who is also the executive editor of The Federalist, that Parton has long been an ally of the LGBTQ+ community and welcomes people from all backgrounds into her park.
The Walt Disney Company has come under fire lately from conservatives for its criticism of Florida's Republican Governor Ron DeSantis' Parental Rights in Education Bill, aka the "Don't Say Gay" bill. Disney released a statement after the law was signed into law that said its "goal as a company is for this law to be repealed by the legislature or struck down in the courts..." The statement added that Disney is dedicated to standing up for LGBTQ+ people across the nation.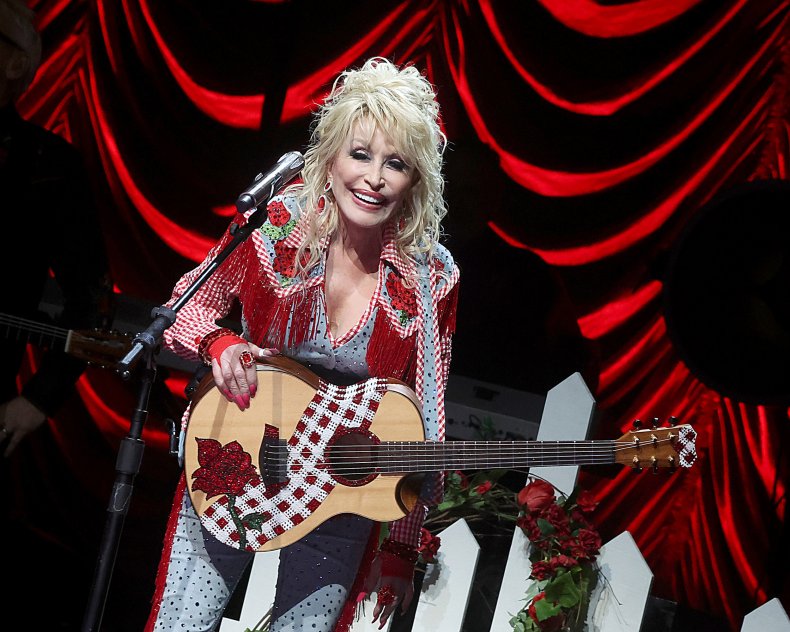 "Even setting aside their recently revealed support for destroying human happiness through sexual chaos, Disney's products push a lifestyle that doesn't reflect my goals for family life," Pullman wrote, adding she didn't agree with the "greedy commercialization of the Disney brand."
"Anyone want to tell them [The Federalist] that Dolly is a huge supporter of the LGBTQ+ community and that Dollywood is an inclusive environment?" Eric Rosswood, author of The Ultimate Guide for Gay Dads, wrote on Twitter.
"Also, anyone who's ever been to Dollywood knows that it's just as much an arena of gay camp beloved by the queer community as it is a park embraced by conservative Christians," Grace Segers, a staff writer at The New Republic tweeted.
Justin King, a YouTube star who goes by the monicker of Beau of the Fifth Column online, also tweeted out a dig at The Federalist.
"Don't go to Disney, they're woke! Instead go to *checks notes* notoriously lgbtq friendly, pro Vax, pay for workers' tuition and books, buying banned books for libraries Dollywood," he wrote.
Well-known LGBTQ+ activist Charlotte Clymer imagined a pitch meeting at The Federalist and implied the website's staff were uninformed of Dollywood's pro-LGBTQ stance.
Celeste Headlee, a radio host and author, wrote: "Conservatives boycotting Disney because it 'undermines sexual wholeness,' are advised to go to Dollywood, owned by the famously pro-LGBTQ rights and trans rights Dolly Parton. This is a weird world."
Elsewhere, Jeff Chu quoted from a 2014 Billboard interview in which Parton discussed her standing in the LGBTQ community.
However, Pullman did have her defenders, including RealClearInvestigations.com writer Mark Hemingway.
"Do people really think that conservatives are out there recoiling in horror every time they encounter a gay person or something?" Hemingway wrote. "Yes, Dolly Parton has some liberal opinions. She's also more respectful of political differences than Disney."
When asked why she felt she had such a large gay following, she answered: "They know that I completely love and accept them, as I do all people."
Elsewhere in the same interview, she was asked about how Dollywood had become a destination for LGBTQ people.
"It's a place for entertainment, a place for all families, period. It's for all that. But as far as the Christians, if people want to pass judgment, they're already sinning," Parton said. "The sin of judging is just as bad as any other sin they might say somebody else is committing. I try to love everybody."
Newsweek reached out to Dolly Parton and The Federalist for comment.