My Nephew Expects a $300 Wedding Gift—What Should I Do?
Dear Newsweek, My nephew is getting married on May 20, 2023 in the North Carolina Mountains. We are attending and have decided to make a vacation out of it.
He and his partner sent us the invitation by email. I thought this was kind of tacky. They told us that "it saves us money on stamps." The trip up there is an 11-hour drive, plus a costly gift.
The invitation said: "If you are interested in attending, we are both planning a trip to Europe and we want to know how much you are giving us for our wedding.
"We both have set up our house, we do not need anything for that. We both need cash to take our honeymoon. We expect you to give no less than $300.00 per couple or more."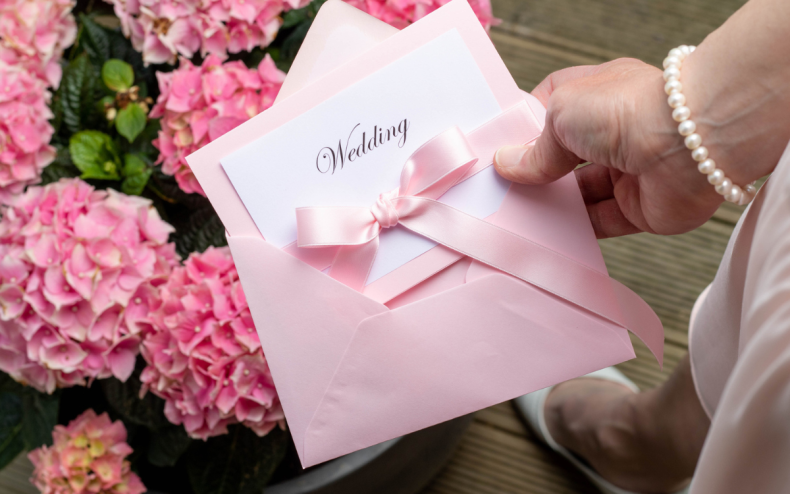 I was appalled. I told them, "because of your tackiness you are not going to receive a gift." I thought this was a joke, but my sister-in-law said that's what they want.
They have been asking me about the gift and what I will give but I still haven't decided what to do. Do you have any advice?
Linda Valentino, Unknown
Newsweek's "What Should I Do?" gathers experts to advise a reader on an issue they're having in their personal life. If you have a WSID dilemma, let us know via life@newsweek.com. We can ask experts for advice and your story could be featured on Newsweek.
Outright Asking For Money Is In Poor Taste
Rena Sweeney has been working in weddings and event-planning for 22 years and currently runs her company, Alchemy Events, out of New Orleans. She previously served as creative director of NOW Weddings Magazine.
Honeymoon registries, or even couples requesting donations to a charity in lieu of gifts, have become increasingly popular options for couples who may not need a traditional registry of home goods.
The one thing that has not changed, however, is that outright asking for money is in poor taste. Additionally, expecting guests to match in gift form what you've spent to host them is rude to the point of insulting.
If a couple cannot afford their honeymoon, or expects to "make back" what they spent on the wedding via gifts and cash, they should reevaluate what they can afford to spend on their wedding, not pass along that expense to their loved ones.
A wedding is a time to celebrate with your loved ones, not force them to pay for the expensive choices you have made. The appropriate thing for the couple to have done would have been to use one of the many online honeymoon registries where guests could choose to assist with the travel plans as their gift to the couple, if they wished to do so. This guest has every right to be offended and to not attend the wedding.
It's Very Common For Today's Couples To Prefer Cash
Hooman Bahrani is a professional wedding photographer who has spent much of the past 17 years photographing couples on their big day. He has also seen the stress and anxiety that affects brides, grooms and families, both emotionally and financially.
I have seen, listened to, and had many conversations with brides and bridesmaids on the wedding day. Weddings have changed in the past 10 years.
While I haven't heard of couples asking for specific minimums of money, it's very common for today's couples to not need or want much for their homes, and prefer to have cash for either a downpayment on a home, a honeymoon fund, or for guests to donate to a charity they specify rather than receive a gift for themselves. This change in couples preferring cash is reflected in major wedding websites like Joy, AppyCouple, Zola and others all offering cash or honeymoon fund-gifting options.
But is $300 sensible? It's hard to say. I've photographed multiple weddings in the North Carolina mountains in the past few months. At some of them, $300 would seem high. At others, it would be average. Everyone's scale of economy is different. But like anything these days, the best way to resolve the issue would be to speak to the bride and groom directly and express any concerns, rather than communicating over email or text.