Robert Diggs, better known as RZA, is a man of many talents.
An esteemed rapper, producer, filmmaker and author, the de facto leader of the Wu-Tang Clan has spent time in all corners of creativity, and has found success at nearly every turn.
Earlier this month, almost 30 years after the 1993 release of Wu-Tang Clan's debut album, Enter the Wu-Tang (36 Chambers), RZA teamed up with Brooklyn producer DJ Scratch for his most recent record: Saturday Afternoon Kung Fu Theater.
During a podcast appearance on Jalen Rose: Renaissance Man, hosted by former NBA star and current ESPN analyst Jalen Rose, the 52-year-old hip-hop icon broke down how his latest album came together, and how it resonates with rap fans both new and old.
"I was the emcee and [DJ Scratch] did the production," RZA told Rose. "It's just a moment. A moment that we got [when] we was running into our cribs on Saturday afternoon. We turned a movie on before we had to go back to our concrete jungle."
"This album should be able to that for you, whether you driving, whether you working out in the morning or whether you are sitting there," he continued. "This is that, you know. Lyrically, musically, it's fresh."
Consisting of seven tracks pitting RZA against his longtime alter ego Bobby Digital, Saturday Afternoon Kung Fu Theater is introspective, reflective and, "a battle that's deeper than rap," according to the record's synopsis on Apple Music.
That type of introspection and reflection, however, are largely missing from the modern hip-hop landscape, according to the man himself.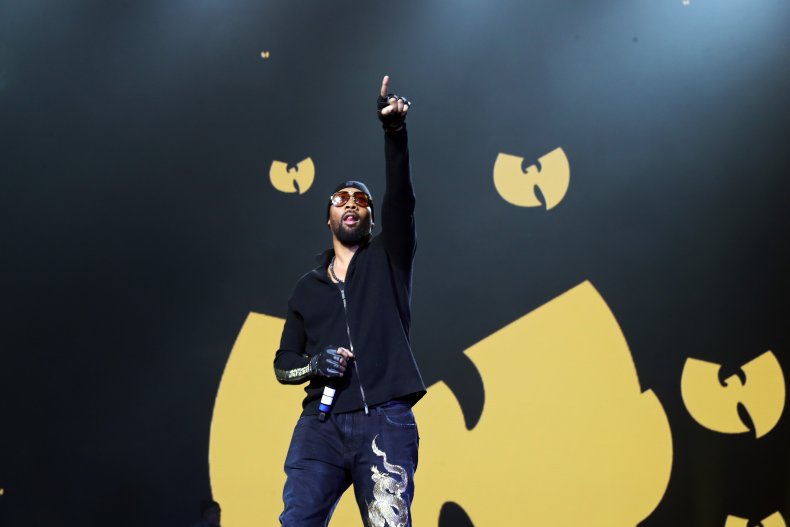 In a recent interview with NPR's Jay Williams, RZA offered his thoughts on the current state of rap music, and how it has evolved over the last three decades.
"I think there's a lack of that particular substance. Hip-hop is more flooded with you, you know, the chase of money, the enjoyment of drugs, enjoyment of sex, the gang," RZA told Williams. "And it's understandable...but what hip-hop was in the original...it was a way to express violence without being physical. It wasn't something to make money from. It was something, to me, to entertain use because of lack of money."
Commenting on the effect he hoped Saturday Afternoon Kung Fu Theater had on today's rappers, RZA remained optimistic that the record could serve as a source of inspiration.
"In order for me to even put music out, which I'm doing here...I'm really giving it in a way to say, like, yo, here go a spoonful of that," he said. "And the best I could wish for is that a hip-hop artist hears it and get inspired and start bringing that substance back."
Despite RZA's status as one of hip-hop's greatest architects, music is far from his only creative endeavor.
Wu-Tang: An American Saga, a Hulu drama series chronicling Wu-Tang's rise to fame throughout the 1990s, is set to return for its third-and-final season this fall. And earlier today, RZA announced yet another project arriving in the near future, tweeting a video preview of pages from his upcoming graphic novel, titled RZA Presents: Bobby Digital and The Pit of Snakes.
Produced in collaboration with Z2 Comics, the graphic novel is written by RZA and Ryan O'Sullivan, and features Bobby Digital "embracing his id, ego and superego [as] he embarks on a quest to figure out the nature of his reality and himself," according to an exclusive first look provided by Screen Rant.
Synchronized with music that "will melt your mind," RZA Presents: Bobby Digital and the Pit of Snakes will arrive in comic book stores and online retailers in May, 2022.