Why Did Daniel Bryan Turn Heel? WWE Superstar Reportedly Pushed For It
On a night full of shocking moments, Daniel Bryan's heel turn and win over AJ Styles for the WWE Championship was the most shocking. But reports have come out saying the idea of Bryan's turn wasn't new.
According to Dave Meltzer on Wrestling Observer Radio - via Wrestling News - the heel turn was actually Daniel's idea.
"Daniel Bryan has been pushing the idea of going heel," Meltzer said. "Whatever the reason, I don't know the reason. But it was over the weekend, Vince changed plans and wanted to go with Brock Lesnar against Daniel Bryan. This is before the Becky Lynch injury. The heel turn was decided [Tuesday] afternoon. It was basically Vince saying 'let's do it all in one day and get the biggest impact.'"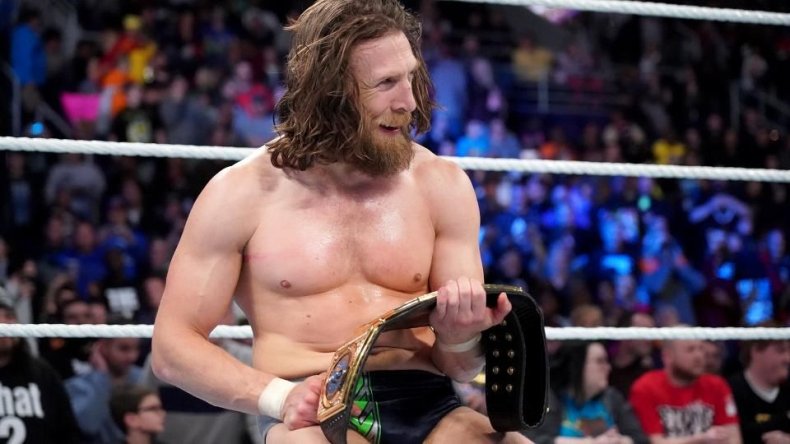 The interesting part of this report is that the idea of Daniel Bryan facing Brock Lesnar at Survivor Series came before Becky Lynch's injury. Many in the wrestling community believed the match between Lynch and Ronda Rousey at Survivor Series being pulled facilitated this change, but it seems that the heel turn was in face decided by it.
Lynch suffered a broken face and a concussion during a brawl in the closing segment of Monday Night RAW after Nia Jax accidentally punched her "The Lasskicker" in the face. Charlotte Flair was chosen by Lynch to replace her in the match during Tuesday's SmackDown Live.
Brock Lesnar was scheduled to face AJ Styles on Sunday at Survivor Series for the second year in a row. However, fans will get a matchup never before seen on WWE television.
Survivor Series is set to steam on Nov. 18 at 7 p.m. EST.
What do you think of Daniel Bryan's heel turn? Who do you think will win between Lesnar and Bryan? Let us know in the comments section below.