5 Surprising Facts About WWE Extreme Rules 2018
Extreme Rules 2018, the last WWE pay-per-view before SummerSlam, fueled some feuds heading into the "largest party of the summer" but also ended others. However, there are some interesting tidbits from the show that WWE fans may not have noticed.
Here are five facts about WWE Extreme Rules 2018 that may surprise fans.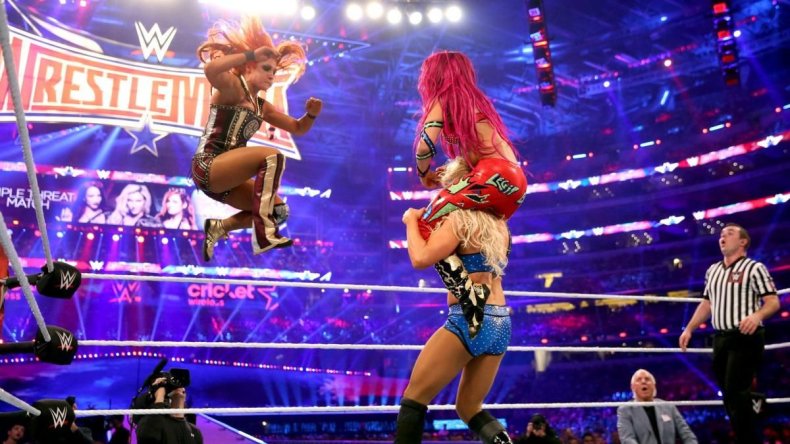 First PPV To Not Feature ANY of the Four Horsewomen in Almost Two Years
Charlotte Flair, Sasha Banks, Becky Lynch and Bayley are four of the best workers in the WWE and they were dubbed the "Four Horsewomen" in NXT before making their way to the main roster in 2015.
Since their call-ups, pretty much every WWE pay-per-view featured at least one of the Horsewomen. However, Extreme Rules 2018 did not see any of them on the card (not even on the pre-show) the first time all of them were absent on a WWE ppv in almost two years.
The last WWE pay-per-view to not have Flair, Banks, Bayley or Lynch on the card was the SmackDown Live-branded No Mercy on Oct. 9, 2016. On that show, then SmackDown Women's Champion Becky Lynch was scheduled to defend her title against Alexa Bliss but suffered an undisclosed injury.
You'll have to go back to Money in the Bank on June 2015 for the last pay-per-view that didn't have any of them on the card, and that's because they were all still in NXT.
Bonus tidbit: The only women's match that night was Divas Champion Nikki Bella defeating Paige.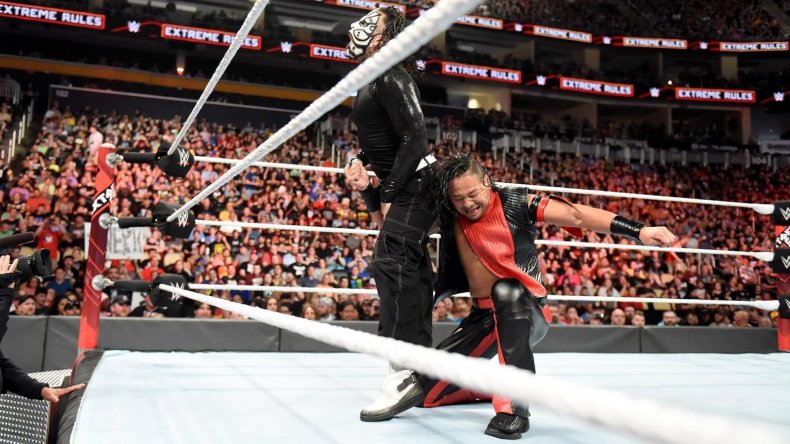 U.S. Title Match is One of the Shortest in PPV History
Shinsuke Nakamura captured his first WWE main roster title at Extreme Rules after pinning U.S. Champion, Jeff Hardy in (unofficially) six seconds. The King of Strong Style took advantage of the ref having his back turned to deliver a low blow to the unsuspecting Hardy, before landing a Kinshasa after the bell rang.
This is one of the, if not the, shortest title matches in WWE history, and definitely hides Hardy's reported injuries.
Bonus tidbit: Kane defeated Chavo Guerrero for the ECW championship at WrestleMania XXIV in 11 seconds and is often cited as the fastest WrestleMania match in history.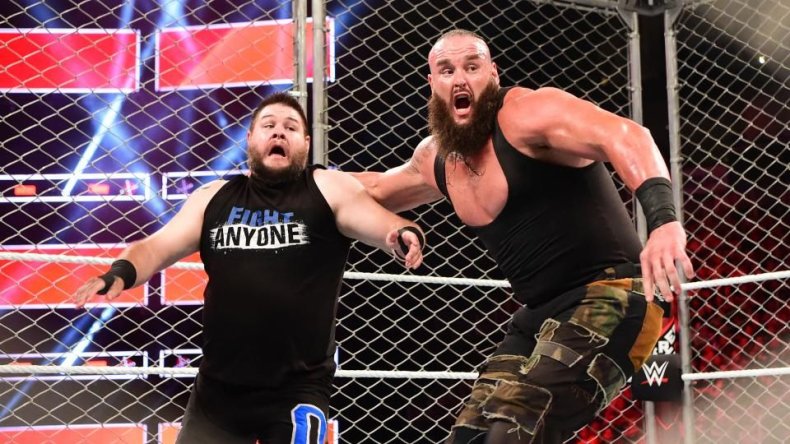 First Kevin Owens Singles Win on a PPV in Almost a Year
Kevin Owens' WWE career has its ups and downs, but at this year's Extreme Rules KO picked up his first singles win on a pay-per-view in almost a year. Granted, KO's opponent Braun Strowman tossed Owens off the cage, but he still technically won.
His last singles ppv win was over Shane McMahon at Hell in a Cell in October 2017 where he, ironically, was not the one falling from a cage. This was the night Sami Zayn turned heel and saved KO.
Bonus tidbit: At the SmackDown-branded Clash of Champions 2017, Kevin Owens did pick up a tag team victory with Sami over Randy Orton and Shinsuke Nakamura.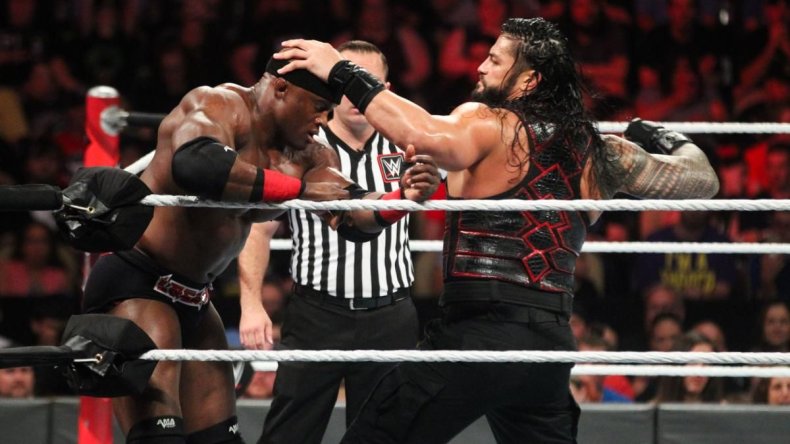 First Time Roman Reigns DIDN'T Main Event Back-to-Back PPVs in a While
One of the biggest surprises of the night was the match between Roman Reigns and Bobby Lashley … because it did not main event Extreme Rules 2018. Last month at Money in the Bank, Reigns also didn't main event during his defeat of Jinder Mahal.
This marks the first time the "Big Dog" has not main evented on back-to-back PPVs. This happened in 2017 when The SHIELD squared off against the New Day at Survivor Series 2017, and again at the Royal Rumble 2018 where he was part of the Men's Rumble match but did not main event.
Bonus tidbit: The main events of those shows were: the Survivor Series match where Triple H screwed Kurt Angle enroute to winning for Team RAW, and the first ever Women's Royal Rumble.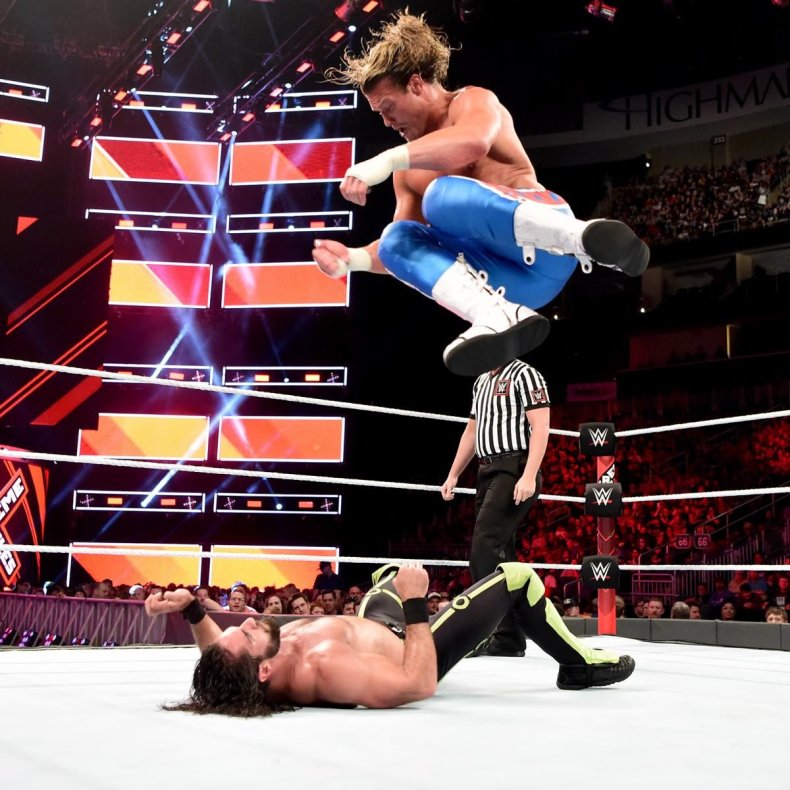 Last Time Intercontinental Championship Main Evented a Pay-Per-View
Speaking of main event surprises, not only did we not see Roman Reigns at Extreme Rules but we saw RAW's midcard title instead.
The Intercontinental Championship has seen some much needed love and respect after lengthy reigns from The Miz and Seth Rollins, but the latter's Iron Man match against Dolph Ziggler at Extreme Rules 2018 was the first time the belt closed a pay-per-view in more than 15 years.
WWE fans will have to go back to SummerSlam 1992 to see the last time the Intercontinental Championship main evented a pay-per-view. Who were the participants? David "Davey Boy" Smith, a.k.a. the British Bulldog, and Bret Hart.
The event took place at Wembley Stadium in the UK, Smith's home country
Bonus tidbit: Often considered the best SummerSlam match of all-time, it's more incredible after it was revealed later that Smith had to be carried through the match by Bret because of British Bulldog's substance abuse issues.
How did you like Extreme Rules 2018? Which fact were you most surprised by? Let us know in the comments section below.