WWE Extreme Rules Predictions: Who's Heading to Summerslam on Top?
Extreme Rules streams on the WWE Network July 13 and is the final co-branded show before Summerslam in August. With that in mind, many of the matches on the Extreme Rules card will likely end certain feuds and push others as the WWE builds to arguably the second biggest show of the year.
All of the WWE titles, except for Brock Lesnar's Universal Title, will be on the line and some Superstars have a shot at their first championship in the company. But who will leave Extreme Rules on top? The Player.One wrestling crew gives their predictions on who will win each match.
If video is more your jam, you can check out the stream of the team's Extreme Rules predictions on the official Facebook page.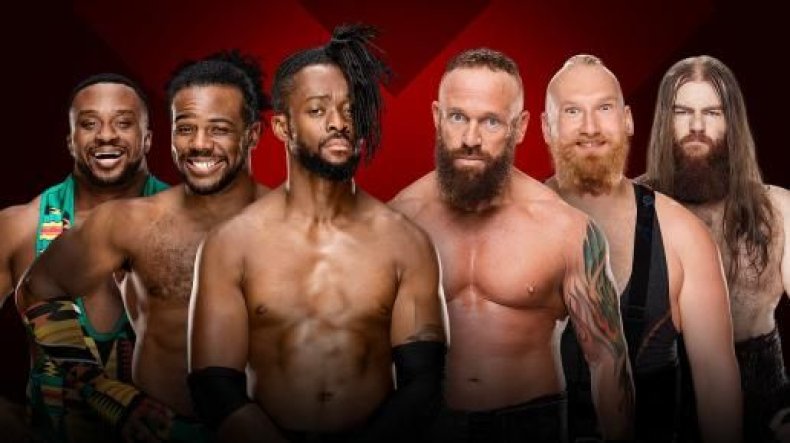 The New Day vs Sanity - Tables Match (Kickoff Show)
Extreme Rules starts the evening with a six-man tag match as New Day face off against Sanity. Sanity is the newest faction to appear on SmackDown Live and creative has been uneven with their booking.
Bob, Phil and Rocco feel that if Sanity is to be taken seriously in the SD Live tag division, a win against the New Day will help.
Bob - Sanity
Phil - Sanity
Rocco - Sanity
Mo - New Day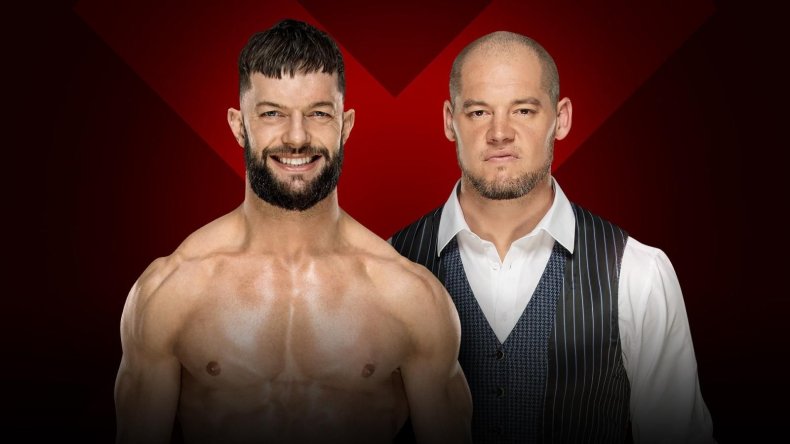 Finn Balor vs "Constable" Baron Corbin
In one of the harder matches to predict, the Player.One team split on who will win between Balor and Corbin. Phil and Mo feel Balor hasn't had a strong victory in a long time while Bob and Rocco feel Corbin's new role as "Constable" would best be served with a strong singles win of his own.
Bob - Baron Corbin
Phil - Finn Balor
Rocco - Baron Corbin
Mo - Finn Balor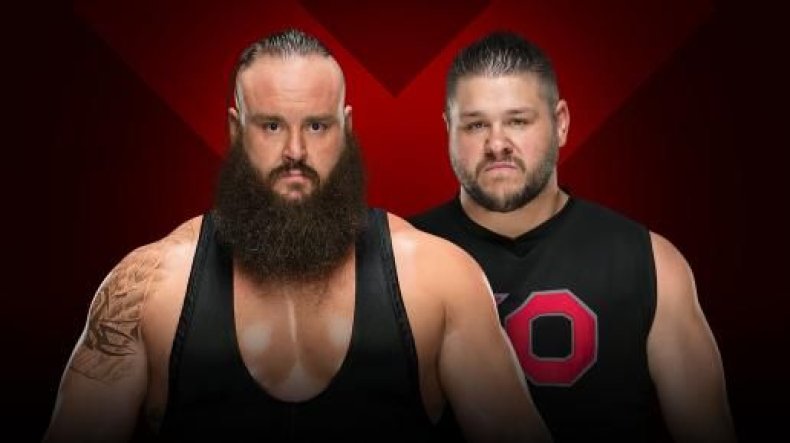 Kevin Owens vs Braun Strowman - Steel Cage Match
Strowman has terrorized Kevin Owens for weeks, and a Steel Cage match at Extreme Rules should be the blow off for this feud. While Bob feels Strowman's current winning streak won't end, the rest of the crew sees the match stipulation as a perfect way for Owens to sneak out a victory.
Bob - Strowman
Phil - Kevin Owens
Rocco - Kevin Owens
Mo - Kevin Owens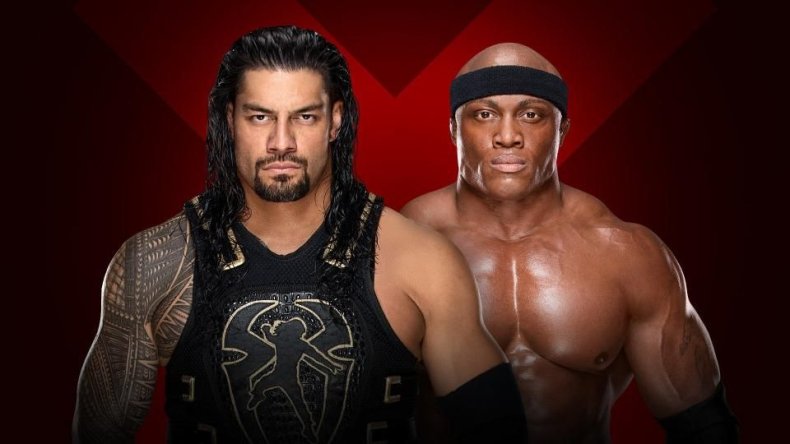 Roman Reigns vs Bobby Lashley
We can only hope the Reigns vs Lashley match isn't the main event, but regardless, the bout will likely determine who will face Brock Lesnar at Summerslam. Bob doesn't want to bet against Reigns but the others see this as another way to feed someone else to Lesnar before Reigns inevitably wins the Universal Title off of him.
Bob - Roman Reigns
Phil - Bobby Lashley
Rocco - Bobby Lashley
Mo - Bobby Lashley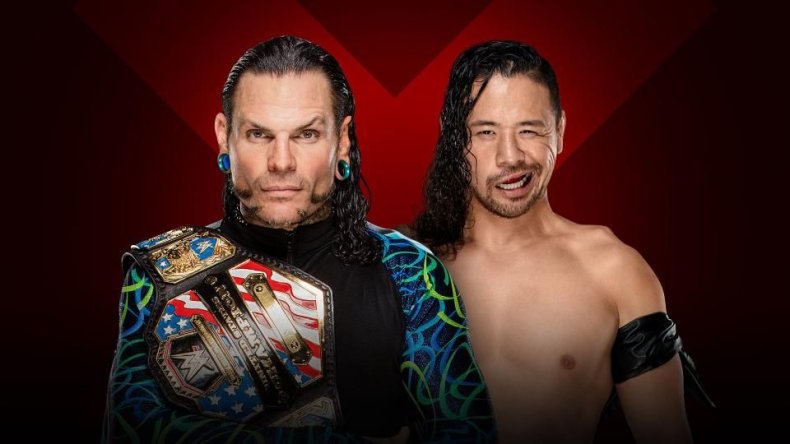 Shinsuke Nakamura vs Jeff Hardy - U.S. Championship Match
The U.S. Championship has seen better days. Current champ Jeff Hardy has tried his best but nagging injuries have slowed him down and kept him off of shows recently. Phil, Rocco and Mo feel this is the best time to give Nakamura his first championship in WWE and send Hardy home to recoup.
Bob - Jeff Hardy
Phil - Shinsuke Nakamura
Rocco - Shinsuke Nakamura
Mo - Shinsuke Nakamura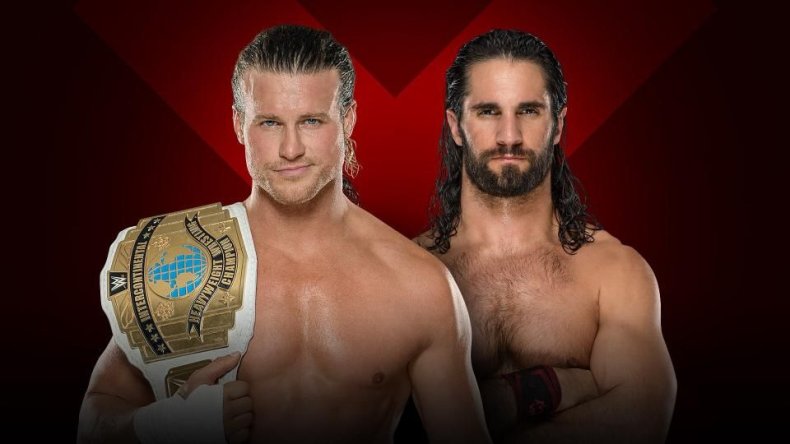 Seth Rollins vs Dolph Ziggler - Intercontinental Championship (30-Minute Iron Man)
What will likely be the match of the night, Ziggler and Rollins square off in an Iron Man match for the IC belt. Everyone has come to a consensus that it's Rollins time to move up to the Universal Title scene and let Ziggler/McIntyre rule over the midcard for a bit.
Bob - Dolph Ziggler
Phil - Dolph Ziggler
Rocco - Dolph Ziggler
Mo - Dolph Ziggler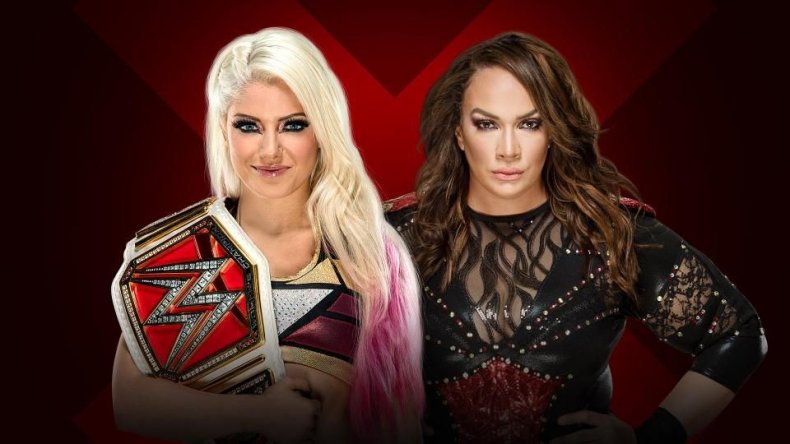 Nia Jax vs Alexa Bliss - RAW Women's Championship (Extreme Rules Match)
Another match where the team all feels the same way. With Ronda Rousey stating she will be in the stands for this match, and the Extreme Rules stipulation, it's setting up some wonky finish where Bliss retains her title so Rousey can take it off of her at Summerslam.
Bob - Alexa Bliss
Phil - Alexa Bliss
Rocco - Alexa Bliss
Mo - Alexa Bliss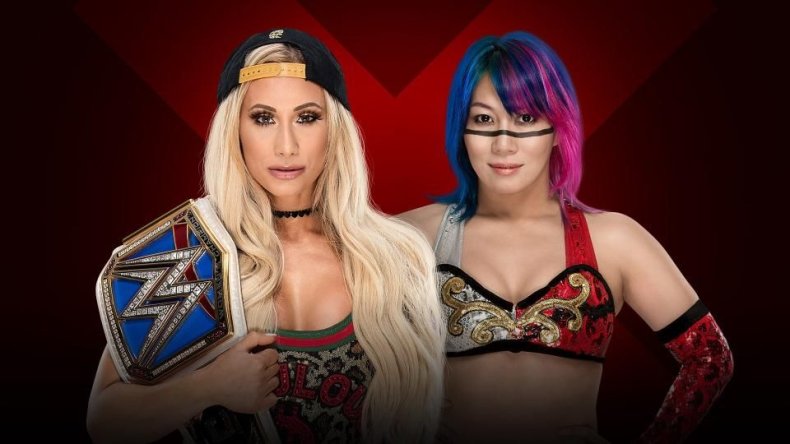 Asuka vs Carmella - SmackDown Live Women's Championship Match (Ellsworth is in a Shark Cage)
Similar to the Balor/Corbin match, this SmackDown Women's Championship match between Asuka and Carmella is tough to predict. While Phil, Bob and Rocco feel Carmella will retain her title, Mo is going with Asuka to get her first championship in the company.
Bob - Carmella
Phil - Carmella
Rocco - Carmella
Mo - Asuka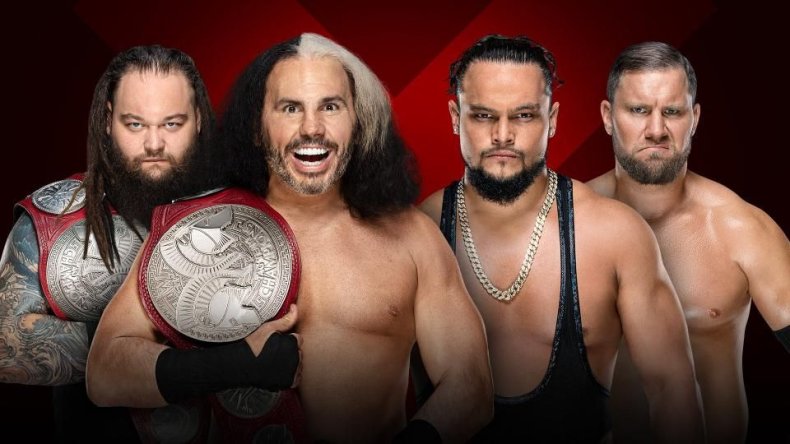 The B-Team vs Matt Hardy and Bray Wyatt - RAW Tag Team Championship Match
Rocco is going with his heart and picking the comedy team of Bo Dallas and Curtis Axel to take the RAW Tag straps off of the Deleters of Worlds. Bob, Phil and Mo think he's crazy.
Bob - Hardy/Wyatt
Phil - Hardy/Wyatt
Rocco - B-Team
Mo - Hardy/Wyatt
Team Hell No vs The Bludgeon Brothers - SmackDown Live Tag Team Championship Match
The "Daniel Bryan Greatest Hits" tour continues as he and Kane take on The Bludgeon Brothers for the tag team championships. Phil and Rocco feel The Bludgeon Brothers have dominated the division so long that it's a little hard to see the titles now. But if there's a team that can do it, it's Team Hell No.
Bob - Team Hell No
Phil - Bludgeon Brothers
Rocco - Bludgeon Brothers
Mo - Team Hell No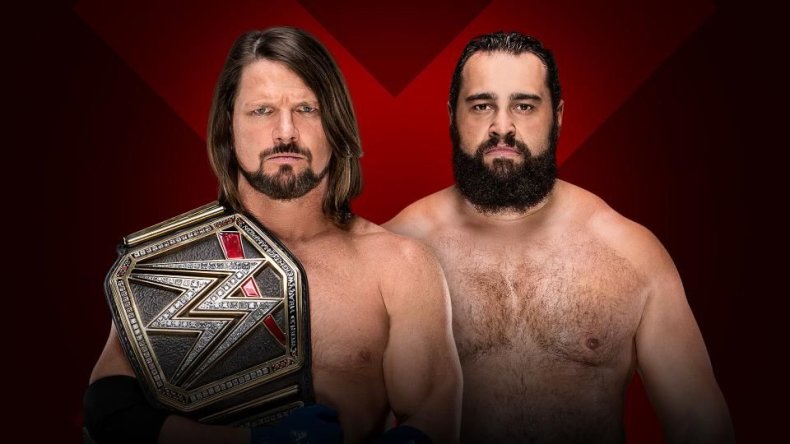 Rusev vs AJ Styles - WWE Championship Match
The Player.One team loves Rusev Day, but there's little to no chance he'll pick up the WWE Championship off of AJ Styles. Styles has held that title for most of 2018 and he's the cover star of WWE 2K19.
Bob - AJ Styles
Phil - AJ Styles
Rocco - AJ Styles
Mo - AJ Styles