WWE's Roman Reigns Talks SummerSlam, Brock Lesnar and Why He'll Never Need Paul Heyman
Roman Reigns is WWE's most polarizing superstar. After debuting alongside Seth Rollins and Dean Ambrose as a part of the SHIELD, arguably the most popular WWE faction of the last decade, the Big Dog branched out on his own and captured multiple titles along the way. Except one.
The Universal Championship, the most prestigious belt in the WWE, has alluded Reigns for years. He gets another crack at the belt at this year's SummerSlam as he takes on defending champ Brock Lesnar, the latest match in a rivalry that goes back three years.
With Lesnar recently turning on his advocate Paul Heyman and belittling the WWE and its product, Reigns hopes to be the one to take down The Beast and bring the Universal Title to weekly television once again.
Newsweek spoke with the WWE Superstar to talk about the upcoming SummerSlam pay-per-view, his opponent and what he's learned in the WWE so far.
WWE SummerSlam will stream live Sunday, Aug. 19 at 7 p.m. EDT.
Editor's Note: This interview has been lightly edited for clarity and length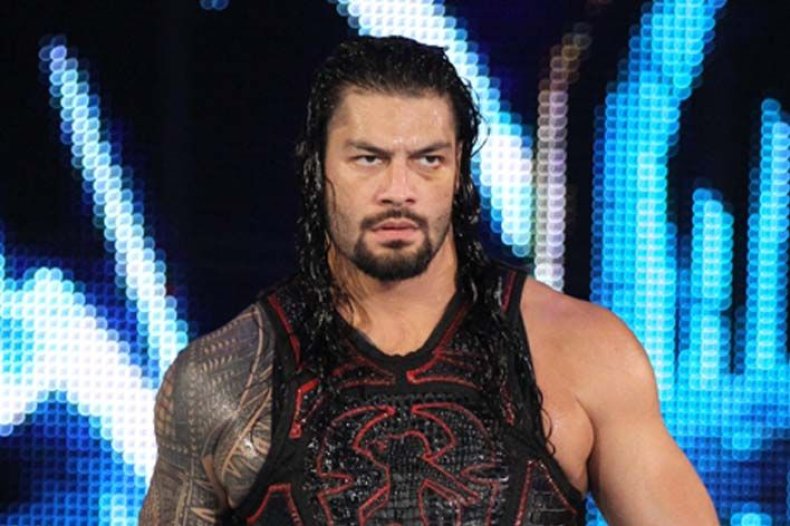 What is it about SummerSlam that makes it so special?
It's the second biggest event of our year. We have the SummerSlam matchups and so much going on within the community throughout the week, that's what's really cool. We're always on the move, 52 weeks out of the year, but whenever we can chill in one city for a week? That's huge. And that's why we can make such an impact on the cities that host these events.
For the last few years SummerSlam has been in New York, specifically Brooklyn. How is the crowd and atmosphere different than WrestleMania and other shows?
Within the history of the WWE, even back when Vincent James McMahon ran the company, New York was kind of their headquarters. It's the heart of the wrestling world, the sports entertainment world, and there's just this extra kind of energy within the New York City area. Whether it's Madison Square Garden, the Barclays, Nassau on Long Island, even when we do WrestleManias at MetLife. It's always a great experience.
You have had a lot of matches with Brock Lesnar. What makes this SummerSlam match different from the others?
That gets thrown around a lot. It's funny because we haven't wrestled that much. We've only had the three, two being regular matches and the other being in a cage. The others were in multi-man matches like the Fatal Four Way last year at SummerSlam and the Triple Threat with Ambrose at Fastlane a couple of years ago.
But being in there with an athlete like Brock regardless if it's WWE or MMA, he is an unpredictable and powerful character and athlete. So you always have to be careful in there because he's strong, and can throw you very far. When you haven't been in the ring with him that often, and he's not around as often, that can always be a concern.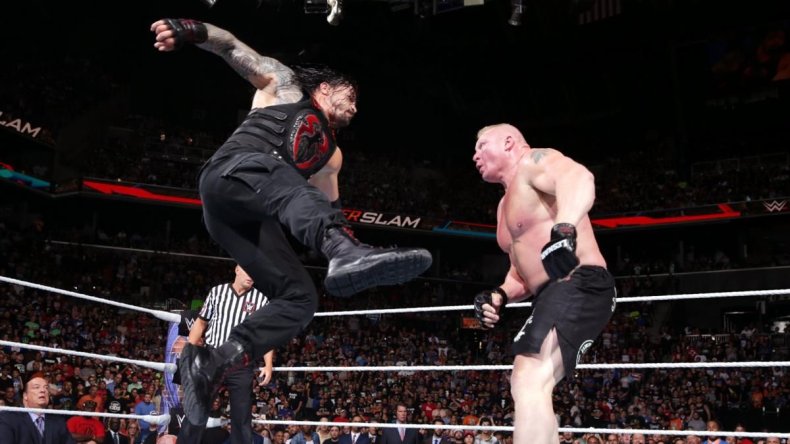 How is working with Brock? Is there more "stank" to his moves?
He doesn't get credit. He did years ago; but for his age, to be in the back of his athletic career it's very impressive to see the shape he maintains, the explosive power that he holds. That takes a lot. You see guys like Cena posting workout videos all the time and that's what you have to do to stay at that elite level. And Brock still has that. He's a smart businessman in what he does and he's turned "Brock Lesnar" into a complete character now in the past month or so. It's pretty neat to see how he can pinball between UFC and WWE and still have that power. It's insane.
To your point about Brock being a veteran in the WWE, you've had the opportunity to work with some amazing names in the industry like Cena, Undertaker and Triple H. What's it like to work with such legends?
It's an honor. It's funny, I saw Big Show this past Monday and he was talking to me after my match with Baron Corbin. We were just talking about some stuff and he told me "man I wish I could be out there with you" and I said "you are." Everything that I've learned from these veterans, these legends, I took it with me and bring it to the ring every single night. I think that's what it takes to be a smart shark. You gotta learn fast and learn how to survive. That's what helped me so much. Now my job is to retain all that and help the other guys. It's on me to spread the knowledge now.
Is it easier to do your job when those veterans are around and touring with you guys?
Yea, I mean it always helps when you're in the ring with somebody. But when you're around them on a weekly basis, and you can see them throughout their real life and see what their process is and how they tackle their day, you see all the different regiments. Some guys drive buses, some guys don't. You have other guys who have been in the business for 30 years and to see that longevity, pages you can steal out of their playbook and learn a lot of different tricks. I laugh at it all the time, the real job is traveling and getting from town to town. And in the back, we're just waiting all day long, essentially, to wrestle for just 20-30 minutes.
You say you want to learn and instill your knowledge onto others. Do you feel you have that clout yet or do you still have a lot to learn?
I definitely think there's still a lot to learn. Once you've learned it all or reached that pinnacle what's the point? Unless you're just trying to make money. But I'm out here trying to have fun and continue to grow. We passed the point of worrying about money. Back in the day, in the SHIELD days, we were grinding but we put in a lot of hard work. That's the cool part, to just see that hard work grow and how far it's taken me. But I would love to just continue to learn at the rate that I'm learning because I'm just scratching the surface.
But yeah, I still have to share what I know already. I'm not just going to gather knowledge and horde it. I'm going to smarten people up because it might help them see the transition because if it works one night and not another, they're learning with me. It's on all the performers and that's the team aspect and that's how you grow as a company and as a product.
Paul Heyman is involved in your feud with Brock and you've worked with him for awhile. How is it working for a different kind of legend?
It's really cool. To be honest, me and Paul almost talk more about family stuff and that relates into wrestling with my lineage. But his connection to my family is crazy. There's a lot of times where he will show me pictures, he will print them out sometimes or he'll have them on his phone and he'll show me old pictures that he has from back in the day riding with family of mine.
His knowledge, he has a wealth of it. I don't hire the people here or know how all that works as for who stays around and who doesn't, but if we only have Paul for x amount of time or if he's not here every single Monday, on the Monday he is here you should pick his brain. He has some really cool twists on everything. He's very smart and he doesn't look at things through one perspective. There's so many different rules in this business.
He's come all the way from being a young boy posting towns to being one of the most creative minds that has ever stepped foot in the ring in this business. It's great to work around and with him.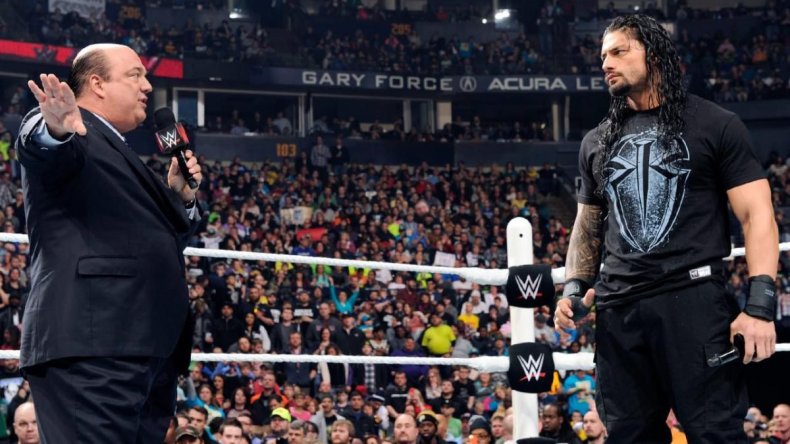 Speaking hypothetically, would you like to work closer with Paul? Would you mind having him talk for you or do you like talking for yourself?
Nah I like talking for myself. That's one thing I want too, just a little longer promos you know what I mean? Just me and the mic that would be nice. Do a lot of interactive promos in the ring and stuff like that. That's how you grow and it'll be cool to get those long, solo promos.
Working with Paul, there's nothing wrong with just sitting there like a boss and let your attorney do the talking. Let him talk the logistics,and I'm sure Paul won't have a problem reading off my resume, it'll take awhile but he's pretty good with stuff like that. But I would still want to talk for myself, 100 percent.