Wynn Bruce Setting Himself on Fire 'a Deeply Fearless Act,' Friend Says
An environmental activist who burned himself alive in front of the U.S. Supreme Court on Earth Day may have been planning his protest "for at least one year," according to a friend.
Dr. K. Kritee, a Twitter user who claimed to be the man, Wynn Bruce's friend, posted a statement online Sunday: "This guy was my friend. He meditated with our sangha [Buddhist group]. This act is not suicide. This is a deeply fearless act of compassion to bring attention to climate crisis. We are piecing together info but he had been planning it for at least one year. #wynnbruce I am so moved."
Self-immolation has been recorded for centuries and is usually carried out as either a political or religious protest. The extreme protest is less common in the West but is more often seen in India, with one study revealing 1,584 people set themselves alight in the country in 2001. The practice became more widely known in the U.S. when a series of Buddhist monks set themselves alight in protest at the Vietnam War. Researchers discovered almost 100 self-immolations were covered by The New York Times and The Times between 1963 and 1971.
More recently, a man named David Buckel set himself on fire in Prospect Park in Brooklyn, New York, in April 2018, shortly after sending an email to news outlets claiming: "My early death by fossil fuel reflects what we are doing [to the planet]."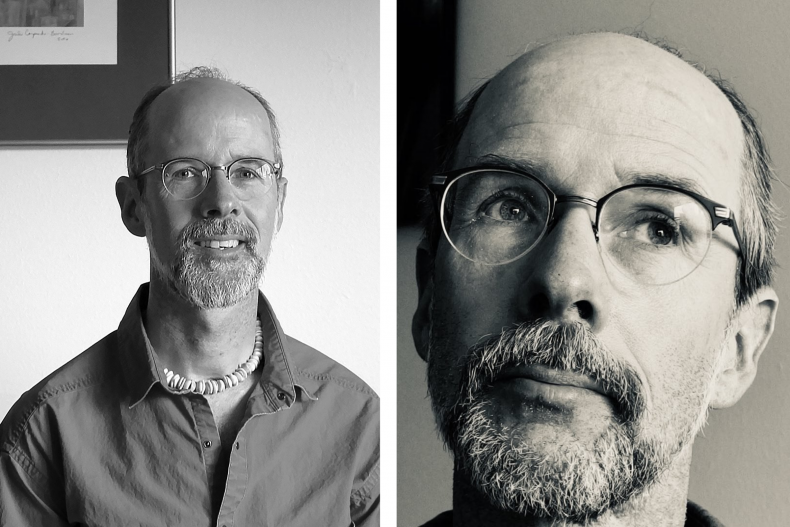 Bruce, 50, died from catastrophic injuries after setting himself on fire at about 6:30 p.m. on Friday, April 22. Within minutes, an air ambulance landed at the scene and flew him to a local hospital, but he could not be saved. The Supreme Court was not in session at the time and no one else was injured during the incident. The street was closed to the public as Supreme Court Police, U.S. Capitol Police, and the Metropolitan Police Department sealed off the area.
The 50-year-old photojournalist often mentioned environmental concerns on his social media accounts, and in October 2020 shared a post on Facebook about climate change. He later returned to his own post with a cryptic response, writing, "4-1-1 [fire emoji] 4/22/2022." The number 411 is a slang phrase for "truth."
The tweet by Dr. Kritee, who describes herself as a "Zen Buddhist Priest, senior scientist... [and a] meditation and grief ritual teacher," sparked some outrage online.
One person replied: "I am a fierce climate activist. There was nothing fearless about this act, & self-immolation does nothing for the cause except to paint it in the light of mental illness. This does not help our cause but hurts it. To say you are moved by this act is disturbing and irresponsible." The tweeter added in a follow-up post: "It's a devastating loss and does nothing for the movement. This man could have done so much more alive."
Dr. Kritee directed Newsweek to a statement she posted online when reached for comment.
She wrote on Twitter: "I'm still grieving and unable to take any media requests for interviews. I do want to share this statement by myself and other Buddhists teachers in Boulder area. #WynnBruce, rest up brother. I will share more when the time is right."
The statement was written by the "Buddhist teachers-leaders of Rocky Mountain Ecodharma Retreat Center where Wynn frequently attended meditation and other retreats.
It read: "As we grieve the death of our friend Wynn Bruce... we want to emphasize that none of the Buddhist teachers in the Boulder area knew about his plans to self-immolate on this Earth Day. If we had known about his plans we would have stopped him in any way possible. That would be our spiritual, moral, and legal responsibility.
"Just like everyone else, we have been trying to figure out what happened... We have never talked about self-immolation, and do not think self-immolation is a climate action...We hope we can hear Wynn's message without condoning his method."
If you have thoughts of suicide, confidential help is available for free at the National Suicide Prevention Lifeline. Call 1-800-273-8255. The line is available 24 hours every day.