Xavier Becerra, Biden's HHS Nominee, Won't Commit to Federal Approach on School Reopenings
California Attorney General Xavier Becerra, President Joe Biden's nominee for Health and Human Services (HHS) Secretary, wouldn't commit to a federal approach to reopening schools on Tuesday.
During his confirmation hearing before the Senate Committee on Health, Education, Labor and Pensions, Becerra said reopening schools is "a local issue" following questioning from Republican Senator Susan Collins of Maine.
Collins began by noting that "about half K-12 students are still not spending any time in the classroom with resulting losses in academic achievement, literacy, social and emotional development."
She then asked Becerra about the CDC's guidelines that say students should be spaced six feet apart while in the classroom, although other experts recommend only three feet social distancing. Collins noted that adhering to the CDC's guidelines on social distancing could be a hurdle to reopening schools.
The experts' Collins referred to expressed their concerns in a Washington Post op-ed on February 12. They said, although six feet of social distancing is needed for adults, children and students only need three-feet when adhering to other safety measures, such as wearing a face mask.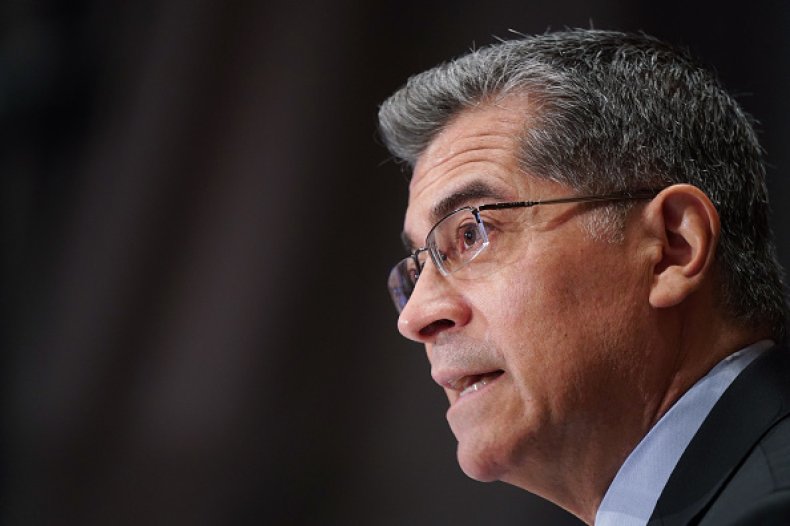 "Won't maintaining this six-foot recommendation, despite these very credible alternative views by health care experts, prevent many schools from resuming full-time in-person learning this year and possibly even into next year?" Collins asked.
"And keep in mind some of these students have not been in school since last March," the Republican senator added.
Becerra didn't directly address the issue of whether to maintain six feet or three feet social distance. Instead, he said the priority must be keeping families safe.
"Senator, you pose a question that's on the mind of parents throughout this country every day," Becerra said. "The preeminent concern must be the safety of our families. No one wants to risk the life of their child, and certainly, no one wants to have a child become the reason an adult becomes ill from COVID."
"I will tell you what I believe is the best approach, and that is to let science guide us, and let the experts determine when it is safe, remembering that schools and education are a local issue," Becerra continued.
He added that the federal government can provide guidance and resources to local school district leaders, but the federal government "should not be the ones making the final decisions on how and when a school will reopen because those are local decisions."
Despite Becerra's comments, Biden pledged in December to reopen the majority of U.S. schools during his first one hundred days in office.
Becerra is scheduled to testify before the Senate Finance Committee on Wednesday, which will vote whether to advance his nomination. If confirmed as HHS secretary, Becerra would be the first Latino appointed to the role.
Newsweek reached out to Becerra's office, but didn't hear back in time for publication.