From 'Guitar Hero' to 'Spyro', Here Are the Old Activision Franchises That Xbox Can Revive
Once it has formally acquired Activision Blizzard, Microsoft is looking to resurrect some of the company's long-dormant franchises.
Earlier this week, it was announced that Microsoft had agreed to buy Activision Blizzard in a record-breaking $68.7 billion investment. As part of this transaction, it will not only get the World of Warcraft publisher itself, but its various subsidiaries as well (including Infinity Ward, Toys for Bob and Candy Crush developer King).
There is a lot of exciting Intellectual Property (IP) that comes with those studios. Games like Overwatch and Call of Duty will now fall under the Microsoft umbrella and are guaranteed to be huge money-makers for the corporation. In fact, Newsweek recently looked into just how much revenue Activision Blizzard currently reports every quarter and the numbers were staggering.
Of course, Microsoft is acquiring more than just those contemporary blockbusters. There are hundreds of franchises that will be inherited through the upcoming deal, some of which have been inactive for a very long time.
According to Xbox's CEO, Phil Spencer, the company does not intend to let these games remain dormant forever. Reflecting on this during an interview with The Washington Post, he said: "I was looking at the IP list, I mean, let's go [...] King's Quest, Guitar Hero [I] think they got Hexen.
"We're hoping that we'll be able to work with them when the deal closes to make sure we have resources to work on franchises that I love from my childhood, and that the teams really want to get."
Spencer is obviously eager to bring back some forgotten gems that have been collecting dust in Activision Blizzard's library. Here are a few of the most intriguing possibilities that are on the table.
Guitar Hero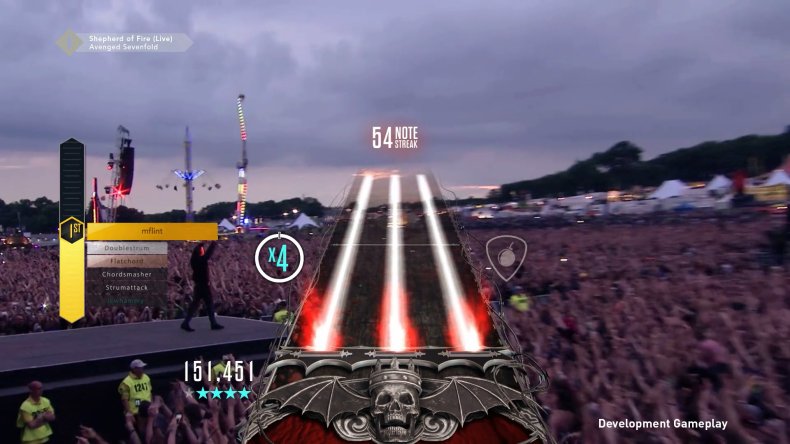 This one was explicitly mentioned by Spencer himself, so it's a likely candidate for a reboot.
There hasn't been a new mainline Guitar Hero game since 2015 and many of the older titles in the series are no longer accessible online due to server closures. To be fair, the rhythm-action market was getting a little oversaturated in the late 2000s (with Guitar Hero and Rock Band both pumping out annualized titles and spin-offs), so it's easy to see why interest started waning.
However, audiences have now had a seven-year break and absence only makes the heart grow fonder. What's more, there is significantly less competition out there now, so perhaps it's finally time for that comeback tour. Just imagine how fun it could be to integrate the Guitar Hero experience with modern VR technology, so that you feel like you are actually on stage performing to the crowd.
Spyro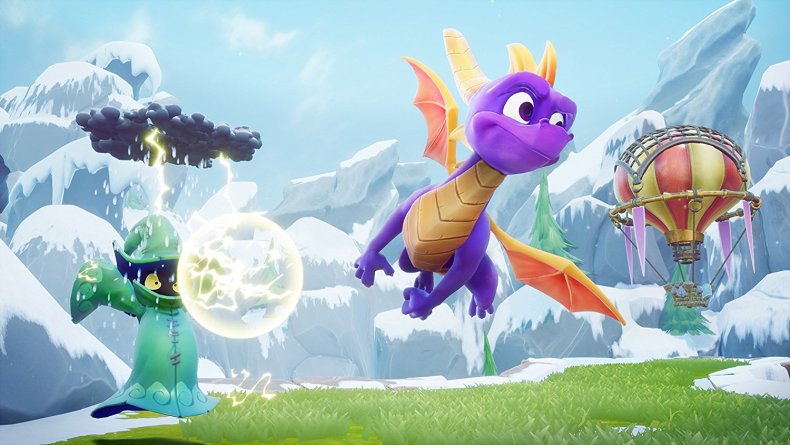 There was technically a Spryo game developed for PS4 back in 2018, but the Reignited Trilogy hardly constituted a new release. Granted, it was a painstaking and very authentic update to the PSone originals, but we haven't had a proper sequel since Dawn of the Dragon in 2008.
If Spencer truly wants to capitalize on childhood nostalgia (as he indicated in The Washington Post interview), then this is the perfect Activision franchise to dust off. After all, old-school platformers are all the rage at the moment, as evidenced by the successful revivals of the Ratchet & Clank, Crash Bandicoot and Psychonauts series.
Spyro deserves his own reboot too, even if the thought of PlayStation's mascot switching sides to Xbox is a little strange.
StarCraft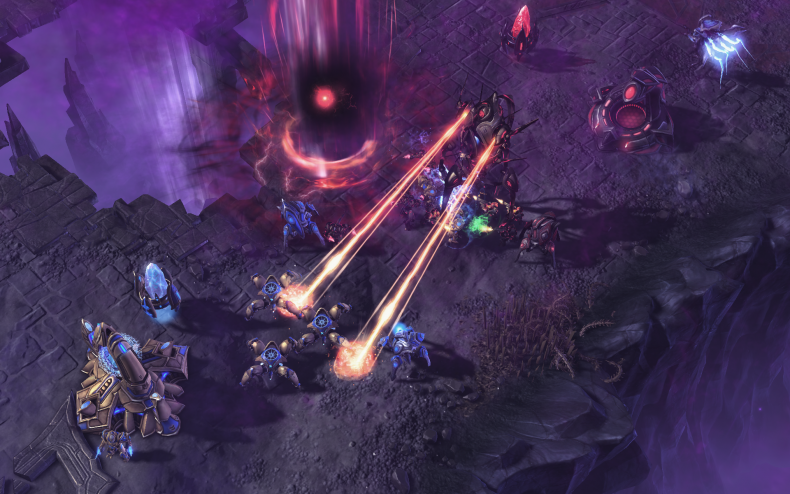 When the announcement trailer for StarCraft II debuted in 2007, it ended with Tychus Findlay's now-iconic delivery of the line: "Hell, it's about time". This catchphrase, which has been relentlessly parodied ever since, encapsulated the feeling of fans who had been waiting to hear about this sequel for over a decade at the time.
Yet the gap between StarCraft II and the release of a prospective third installment will be even longer (if it ever happens). There have been remasters and expansion packs in the intervening years between 2010 and now, but there's still no StarCraft 3.
Now could be the perfect time to start getting your hopes up, as the "Xbox + Activision Blizzard" artwork — which was revealed in the press release announcing the upcoming acquisition — prominently features Tychus Findlay.
Almost every other IP that's showcased in that graphic is very contemporary (like Call of Duty, Overwatch and World of Warcraft), so the fact that StarCraft earned a spot alongside them indicates that Microsoft may have big plans.
If anything does come of this, one thing's for certain. You can expect the "It's about time" memes to start flooding social media all over again.
Prototype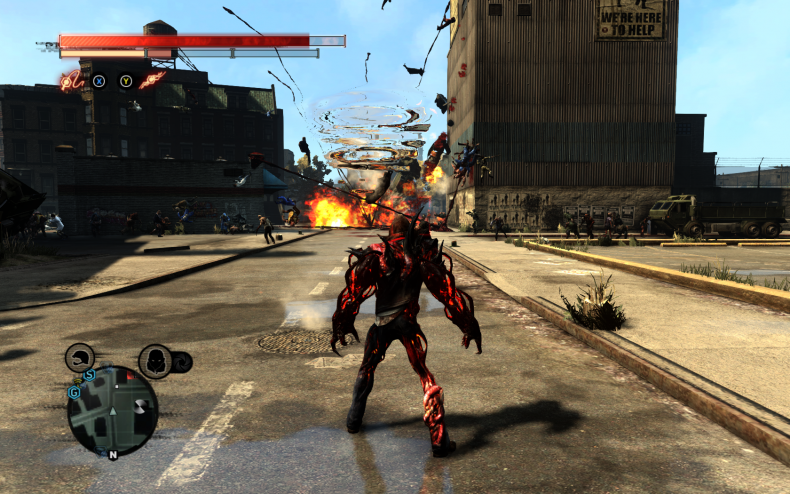 The original Prototype arrived at the height of the open-world craze, when seemingly every game was about exploring a massive city (often New York), completing time trials, clearing enemy outposts, and generally wreaking destruction.
Despite being utterly formulaic in that sense, the title did manage to distinguish itself by giving you fun mutant abilities to play around with (including the addictive shapeshifting power). It was then followed up with a sequel in 2012 but the franchise went quiet after that.
Fans are vocally hungry for a Prototype 3, so it would be a good series for Xbox to bring back. Equipped with the power of next-gen consoles, the destruction physics could be really impressive now, and the open-world could be a lot more reactive to your actions than it was before.
Of course, the core appeal of going on a rampage as a Resident Evil-style monster is just timeless as well.
Singularity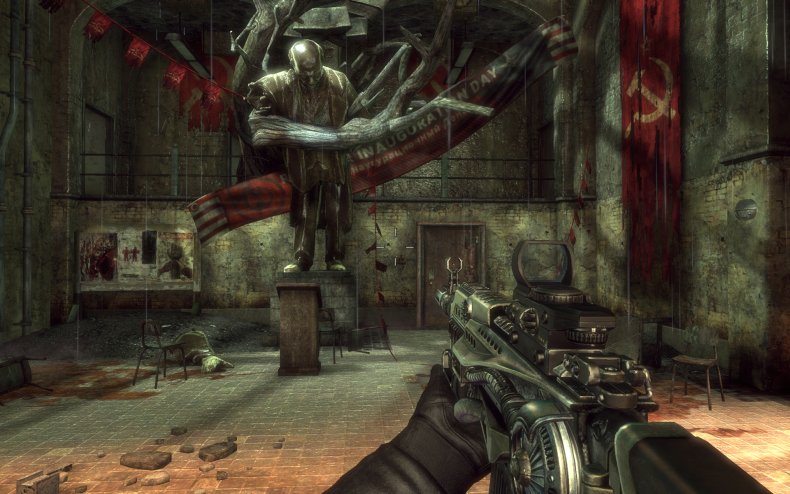 This one is a long shot, given that Singularity wasn't received particularly well at the time of its release. However, it has gone on to attain cult status and is regularly featured in lists of gaming's hidden gems.
If you never played it, Singularity was a deceptively clever first-person shooter developed by Raven Software (who now work on Call of Duty: Warzone) with a really inventive gimmick. In addition to the usual guns and grenades, you could manipulate the flow of time itself using a special gauntlet.
This mechanic afforded opportunities to be really creative in combat. For example, you could run up a flight of stairs and then revert the steps to a time before they were built, thereby making it impossible for anyone to follow you. Alternatively, you could cause someone to age at an accelerated rate, until they eventually crumbled into dust.
Singularity didn't find the audience it deserved back in 2010 (it even had a pretty compelling story) but is now regarded a lot more favorably. If Xbox wants to revive something with untapped potential for greatness, then this should be at the top of their list.
Hexen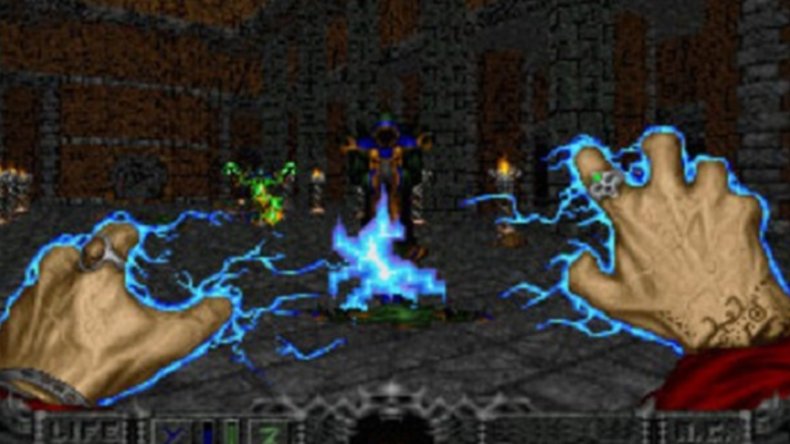 Another title developed by Raven Software, Hexen is a game that Phil Spencer seems particularly keen on.
He explicitly name-checked the fantasy in his interview with The Washington Post, citing it as one of the franchises he'd really like to resurrect. Produced by celebrity game designer John Romero (of Wolfenstein 3D, Quake and Doom fame, as well as Daikatana infamy), Hexen was very similar to the other first-person shooters being made in the mid-'90s. However, this one had a fun sword and sorcery twist. Players had a choice between one of three classic roles — those being the warrior (melee), the mage (ranged) and the cleric (a bit of both) — and would fight their way through a series of interconnected levels.
In an era where Doom and Wolfenstein have been successfully updated for modern audiences, there's no reason to believe that Hexen couldn't be a big hit for Xbox.