Game Pass Titles Coming to (and Leaving) the Space in March: 'Titanfall' and 'Weird West'
While March is shaping up to be an incredibly busy month in terms of new releases, things are looking a little quiet for Xbox Game Pass.
Depending on how much free time you have and what genres you're into, Microsoft's premium subscription service can offer unparalleled value for money.
With brand-new AAA blockbusters like Halo Infinite, Forza Horizon 5, and Rainbow Six Extraction at your fingertips (ready to be downloaded with just the press of a button) you could theoretically pay for a 12-month membership and never have to buy another title for the rest of the year. Not to mention there's a terrific backwards compatibility library for you to sink your teeth into as well.
Of course, not everything is available on Game Pass to begin with and its library is not fixed either. Much like with Netflix, third-party titles will often leave the service at a moment's notice and so if you've already invested a lot of time in them it can be quite frustrating.
These updates to the catalog happen every month, with new games joining and leaving in equal measure. At the moment, the lineup for March is looking quite sparse but there will no doubt be other additions that have yet to be announced.
Titles Coming to Xbox Game Pass in March
Until Microsoft reveals more, here is everything that is definitely coming to (and leaving) Xbox Game Pass this month.
| | |
| --- | --- |
| Date Added | Game |
| FAR: Changing Tides | Tuesday, March 1 |
| Shredders | Thursday, March 17 |
| A Memoir Blue | Thursday, March 24 |
| Crusader Kings 3 | Tuesday, March 29 |
| Weird West | Thursday, March 31 |
FAR: Changing Tides (March 1)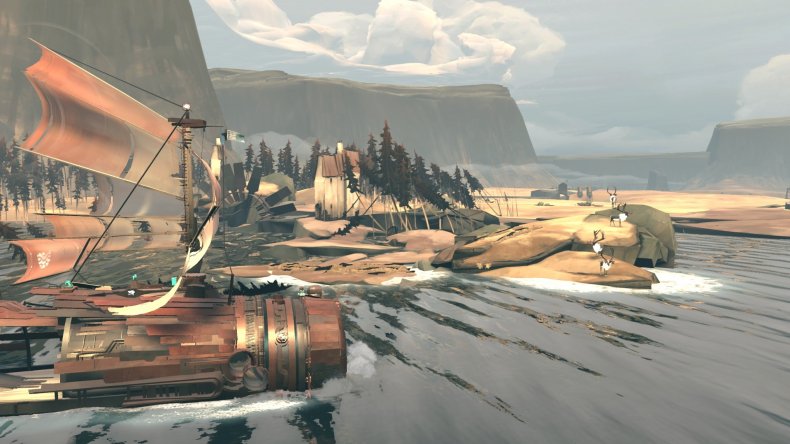 Heading straight to Game Pass on launch day, FAR: Changing Tides is a puzzle-based platformer that has you embark on a seafaring voyage throughout a steampunk world. If you want a tranquil (almost meditative) experience that doesn't involve combat or much in the way of peril, then this should be right up your street.
Early reviews have been incredibly positive too, with the Xbox Series X port currently sitting at a favorable 80 score on Metacritic.
Shredders (March 17)
After a number of delays, snowboarding title Shredders is due to hit Game Pass this month. As per genre tradition, it's all about performing spectacular stunts, chaining together combos and generally trying to get the best score possible.
A Memoir Blue (March 24)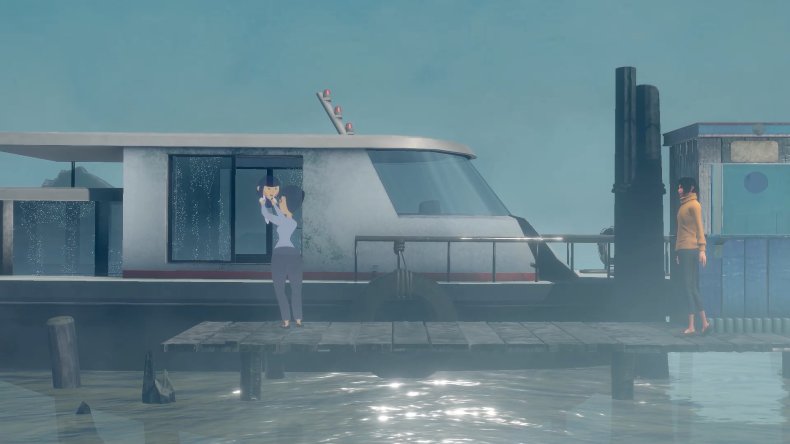 A Memoir Blue is described by its own developers as an "Interactive Poem." It wordlessly tells the story of a champion swimmer who is reflecting on her childhood and the relationship she has with her mother.
With a total absence of dialogue, the narrative is instead communicated visually through a series of hand-drawn vignettes, each using different animations styles. It's not going to be for everyone (especially not for those who just want immediate action) but it promises to have artistic flair if nothing else.
A Memoir Blue is another title that is going straight to Game Pass on Day 1.
Crusader Kings 3 (March 29)
Medieval strategy game Crusader Kings 3 has been around for a couple of years already, having first launched for PC back in September 2020. It is now being brought over to the console market with a PlayStation and Xbox port.
Those who own Microsoft's console will have an advantage over Sony fans here, as the Xbox version will be going straight to Game Pass on March 29. If you're into tactical warfare, managing subjects and administrating kingdoms, then this is a terrific strategy game (albeit one that has a steep learning curve).
Weird West (March 31)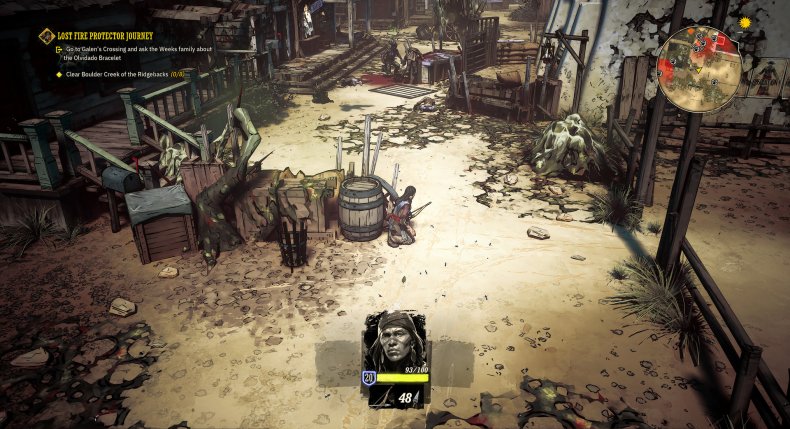 As you would expect from a game developed by alumni of Arkane Studios (the team who made Dishonored and Deathloop), Weird West is all about player choice.
You're dropped into the halcyon days of the American Frontier and get to play as various archetypes, including a heroic bounty hunter, a mystic and a Native American archer. Like a true immersive sim, you are able to tackle your objectives here in a multitude of ways and the world will react accordingly.
The game is played from a top-down perspective, with twin-sticker shooter combat mechanics.
Titles Leaving Xbox Game Pass in March
At the time of writing, Microsoft hasn't announced a full list of titles that are leaving Xbox Game Pass this month.
That being said, we do know that the original Titanfall is being delisted by EA on all storefronts (and is pulled from any subscription services) on March 1. This means that you won't be able to download the game anymore, but its servers will continue to be supported for those who are still playing.