As far as gaming is concerned, March is looking set to be very heavy on driving titles.
There is Gran Turismo 7, a Mario Kart DLC bundle, a next-gen version of GTA V and even a Final Fantasy-themed racer all slated to be coming out over the next month.
If you're not into motorsports, then there will still be plenty of alternative options for you to sink your teeth into.
After all, there's a supernatural adventure on the horizon, a comedic shooter, as well as the usual assortment of indie titles and rereleases.
Marvel's Midnight Suns was originally going to launch this month as well, but has been postponed until the second half of 2022 (in an indeterminate window).
Although that news might be disappointing to superhero fans, it does at least mean that we will get a little more breathing space while we work through this packed schedule.
With all that being said, March is shaping up to be one of the busiest periods in gaming in quite a while, so let's dive into everything that's being released, and see what we can expect.
Gran Turismo 7 (March 4)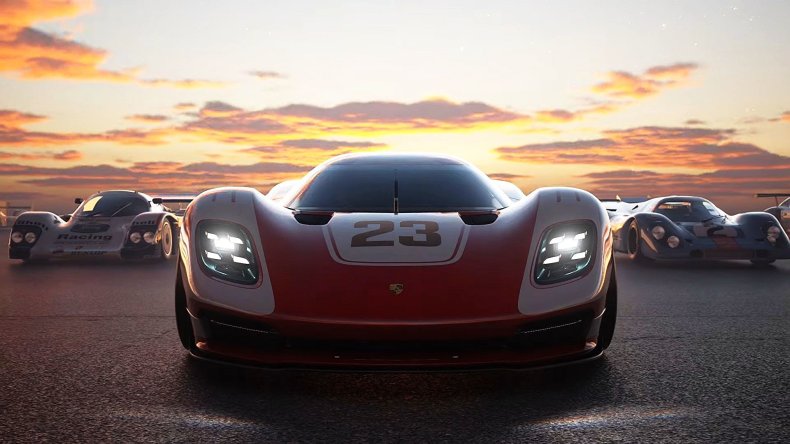 For those who like their racing games to be a bit more realistic, Gran Turismo 7 is the ultimate experience. Featuring grounded driving physics, sophisticated weather effects and in-depth tuning options, this PlayStation exclusive is pitched as a believable simulator (in opposition to Xbox's more arcadey Forza Horizon 5).
It boasts over 400 cars to choose from, alongside 90 different tracks and a bunch of game modes. Those who like to play with friends will be pleased to learn that local split-screen multiplayer is supported, in addition to the typical online matchmaking.
There will also be separate PS4 and PS5 versions of the game.
The latter includes a pair of graphics modes for those who want to prioritize either presentation or performance. It also boasts DualSense controller functionality, using dynamic vibrations to simulate the feeling of tires moving on various surfaces.
Gran Turismo 7 is released on Friday, March 4 and is available to pre-load now.
Chocobo GP (March 10)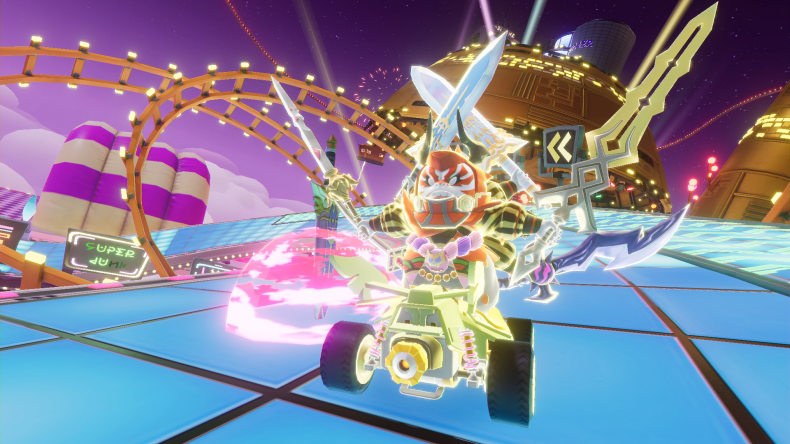 On the complete opposite end of the spectrum, Chocobo GP is a casual racer in the vein of Mario Kart.
Exclusive to the Nintendo Switch, the game swaps out the Mushroom Kingdom for the Final Fantasy universe, letting you drive around iconic locations such as Alexandria (from Final Fantasy IX) and the Gold Saucer amusement park.
While the mechanics are more or less the same as in Mario Kart, everything has been given a JRPG makeover here, and you will get to control characters like the 4th wall-breaking Gilgamesh, as well as the black mage Vivi.
Chocobo GP will be released for Nintendo Switch on Thursday, March 10.
Grand Theft Auto 5: Xbox Series X and PS5 Upgrade (March 15)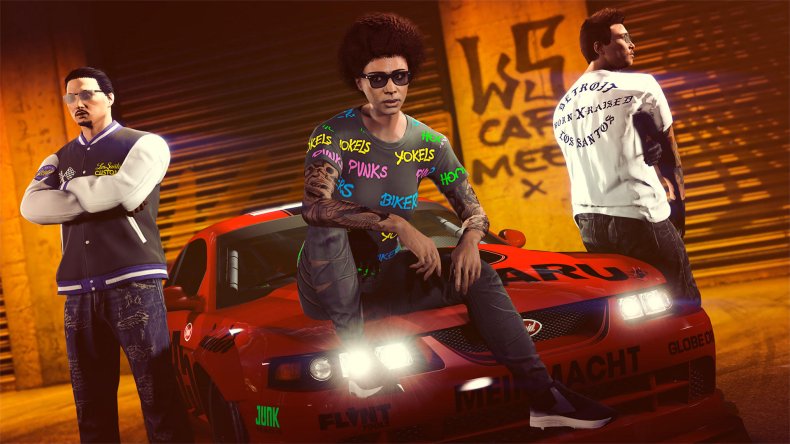 And now for something completely different (yet again).
Grand Theft Auto V needs no introduction, having sold over 155 million units to date and received countless awards. It's a legendary game that has managed to stay in the pop culture zeitgeist since 2013, thanks to constant revisions that have been made to its GTA Online component.
While it was hardly crying out for an update (it's just as relevant now as it was when it launched) Rockstar's megahit has been tweaked slightly for ninth-generation consoles.
This new PS5 and Xbox Series X upgrade will be landing on Tuesday, March 15 and brings all the next-gen bells and whistles you would expect.
Among other things, there will be faster loading times, draw distance improvements, 4K resolution, 60 FPS gameplay and ray tracing support. Meanwhile, PlayStation owners will be able to enjoy DualSense controller integration and haptic feedback functionality.
Mario Kart 8 Deluxe: Booster Course Pass—Wave 1 (March 18)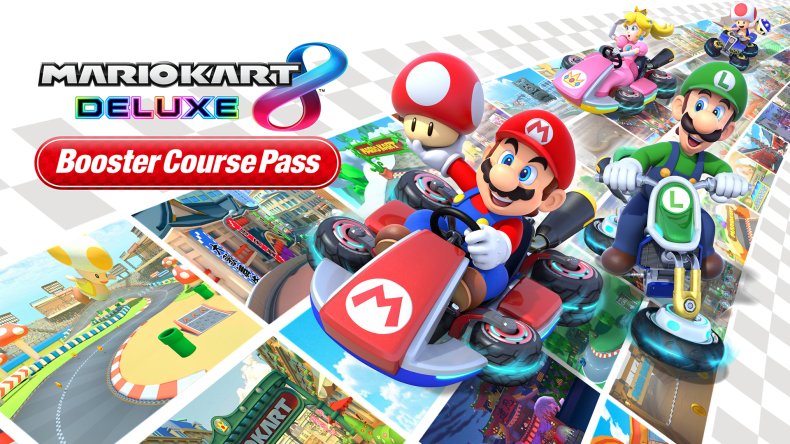 Just a little over a week after the launch of Chocobo GP, its obvious inspiration (Mario Kart 8 Deluxe) will be getting a new DLC pack.
This might come as a surprise, given that the Switch port is nearly five years old now. However, its sales never really tailed off (it never leaves the eShop top 10) and so Nintendo is understandably keen to keep people hooked.
The new "Booster Course Pass" costs $24.99 and will grant you access to 48 additional tracks, all of which are remastered versions of stages from previous Mario Kart outings. The collection is being released in incremental batches, the first of which is landing on March 18.
Entitled "Wave 1," this portion of the DLC includes the Golden Dash Cup (Paris Promenade, Toad Circuit, Choco Mountain, Coconut Mall) and the Lucky Cat Cup (Toyo Blur, Shroom Ridge, Sky Garden and Ninja Hideaway).
Tiny Tina's Wonderlands (March 25)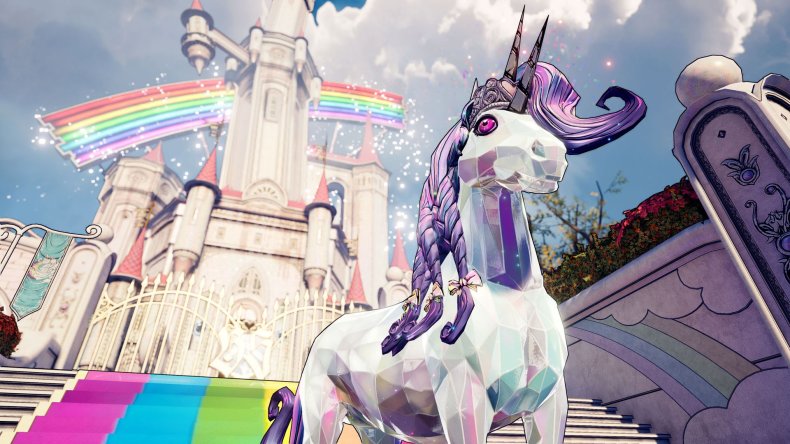 Tiny Tina's Wonderlands is a bit of an anomaly, as it's essentially based on a DLC.
Tiny Tina's Assault on Dragon Keep was an add-on for Borderlands 2, which saw you playing a tabletop game at the behest of a thirteen-year-old pyromaniac. In a nutshell, it took the core mechanics of the Borderlands and then translated them into a classic fantasy setting.
Tiny Tina's Wonderlands is now expanding this idea into a full-length release, with extra quests, more enemy encounters and a brand-new storyline. The title will be released on Friday, March 25 for PlayStation 4, PS5, Xbox One, Xbox Series X and PC.
Kirby and The Forgotten Land (March 25)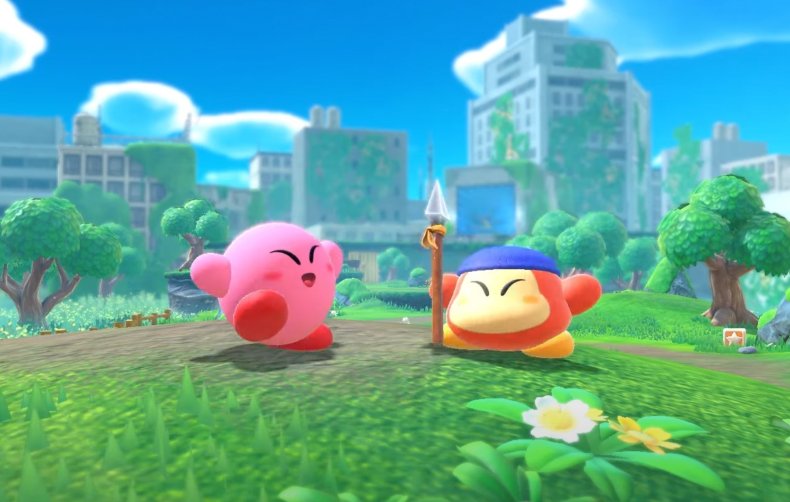 The mainline Kirby franchise has historically stuck to its 2D platforming roots, but the latest entry promises to shake things up dramatically.
With The Forgotten Land, Nintendo's pink mascot will be transitioning into larger-scale 3D environments that open up plenty of new avenues for creative design.
Taking cues from Super Mario Odyssey, the game will emphasize discovery and experimentation with its core mechanics (which see Kirby inhaling different objects and gaining various abilities from them), in what's shaping up to be a fun and imaginative adventure.
Kirby and The Forgotten Land will be released for Nintendo Switch on March 25.
GhostWire: Tokyo (March 25)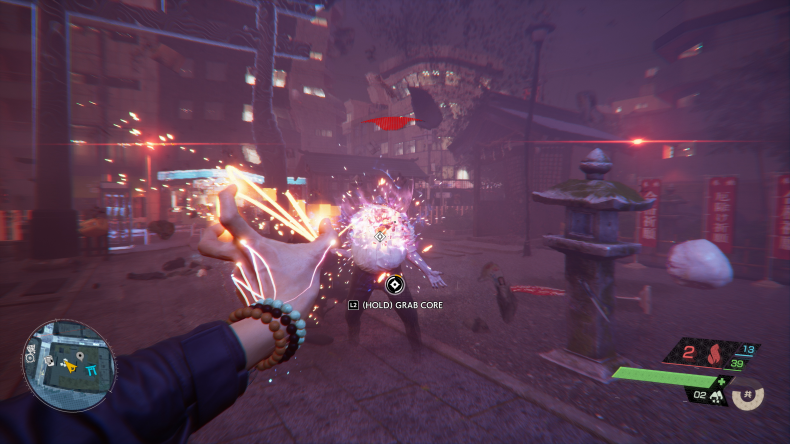 Coming out on the exact same day as Tiny Tina's Wonderlands and Kirby, the odds appear to be stacked against GhostWire: Tokyo, given that it is an original IP without an inbuilt fanbase. That being said, it does have Shinji Mikami's name attached to it, and you should never bet against the man who directed Resident Evil 4.
If you're not familiar with GhostWire: Tokyo, it's a quasi-open-world title in which you battle otherworldly spirits that have taken over the capital city of Japan.
Apart from the magic-oriented combat system (which has you casting spells by perfecting certain hand gestures, à la Doctor Strange), the main draw here is that the developers have embedded a lot of cultural influences into their game. You'll get to experience unique mythology, encounter strange urban legends from other parts of the world, and learn more about Shintoism and its view of the afterlife.
Newsweek has interviewed Mikami (who serves as a producer for GhostWire: Tokyo) about the PS5 and PC game, as well as seeing what he thinks about the upcoming Resident Evil 4 remake.
List of Games Releasing in March 2022
Here is a more comprehensive list of the biggest games coming out in March 2022.
Far: Changing Tides — March 1
Pathfinder: Wrath of the Righteous — March 1
Shadow Warrior 3 — March 1
Gran Turismo 7 — March 4
Chocobo GP — March 10
WWE 2K22 — March 11
Grand Theft Auto V (PS5 and Xbox Series X Remaster) — March 15
Mario Kart 8 Deluxe: Booster Course Pass (Wave 1) — March 18
Tiny Tina's Wonderlands — March 25
Kirby and the Forgotten Land — March 25
GhostWire: Tokyo — March 25
Crusader Kings III (PS5 and Xbox Series Port) — March 29