Xbox Series X/S 2021 Games: Every Title Scheduled for Next Year
Microsoft is looking to fight back in the forever-forged "console war" with new games that will bolster its Xbox Series X/S library in 2021.
While 2020 saw the release of the new next-gen consoles, the slate of games available for the Xbox Series X/S is either disappointing or a treat—depending on how you view it. While first-party games like Halo: Infinite were pushed back to 2021, leaving Microsoft's system without a blockbuster next-gen game to go with its fresh console, the system's backwards capabilities are really something to behold.
But if you're looking for new games in 2021, whether it's Halo: Infinite, Hellblade 2 or the next-gen versions of Cyberpunk 2077 and GTA 5, here's every Xbox Series X/S game scheduled for release in 2021.
Note: This list is still being compiled and will be updated if there's any change to release dates.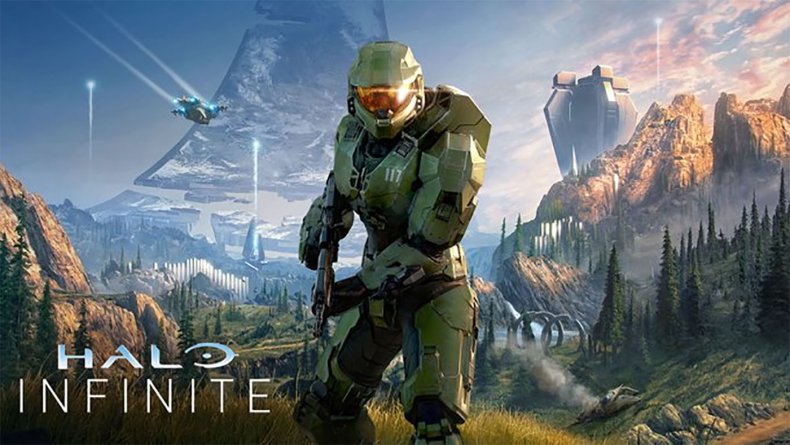 JANUARY
Hitman 3 (January 20)
Ride 4 (January 21)
The Medium (January 28)
The Yakuza Remastered Collection (January 28)
FEBRUARY
Outriders (February 2)
Werewolf: The Apocalypse - Earthblood (February 4)
Gal*Gun Returns (February 12)
Riders Republic (February 25)
MARCH
Prince of Persia: The Sands of Time Remake (March 18)
Yakuza 6: The Song of Life (March 25)
Tennis World Tour 2 (March 2021 release window)
APRIL
MAY
Resident Evil 8 Village (May 7)
JUNE
JULY
AUGUST
SEPTEMBER
OCTOBER
NOVEMBER
DECEMBER
2021 XBOX SERIES X GAME RELEASES, DATES TBD
Aragami 2
Blood Bowl 3
Braid Anniversary Edition
Control Ultimate Edition
Dynasty Warriors 9 Empires
In Sound Mind
Black Legend
DARQ: Complete Edition
King Arthur: Knight's Tale
Mystiqa
Hunting Simulator 2
The Stone of Madness
Foreclosed
Disco Elysium: The Final Cut
Scarlet Nexus
GTA 5
GTA Online
Destiny 2: The Witch Queen
Halo Infinite
Sunshine Manor
Animal Rescue
The Amazing American Circus
The Ascent
Battlefield 6
Black Legend
Bright Memory: Infinite
Chernobylite
Chorus
Cris Tales
CrossfireX
Cyberpunk 2077 (next-gen version)
The Dark Pictures Anthology: House of Ashes
Dustborn
Evil Dead: The Game
Far Cry 6
Ghostrunner
Gotham Knights
Hellblade 2: Senua's Saga
Hellpoint
Little Nightmares 2
The Lord of the Rings: Gollum
Martha is Death
Marvel's Avengers (next-gen version)
Metal: Hellsinger
Phantasy Star Online 2: New Genesis
Psychonauts 2
R-Type Final 2
Scorn
Second Extinction
Sherlock Holmes Chapter One
Shredders
Sword of the Necromancer
Vampire: The Masquerade - Bloodlines 2
Vampire: The Masquerade - Swansong
The Witcher 3
Which Xbox Series X/S game are you looking forward to the most? Let us know in the comments section.