Xbox Series X/S Pre-Orders Sold Out in Minutes As Expected & Twitter Reacts Accordingly
Happy Xbox Series X pre-order day!
Or it would be happy... if you were one of the few who was able to put in their pre-order for Microsoft's next-gen console.
The pre-orders for Xbox Series X and S dropped Tuesday morning and with Microsoft letting the world know the exact time it would go on sale, it was inevitable that both consoles would be hard to get.
Although pre-orders at major retailers are seemingly sold out, some users claim that the Microsoft Store are still taking orders, if you can get the landing page to load.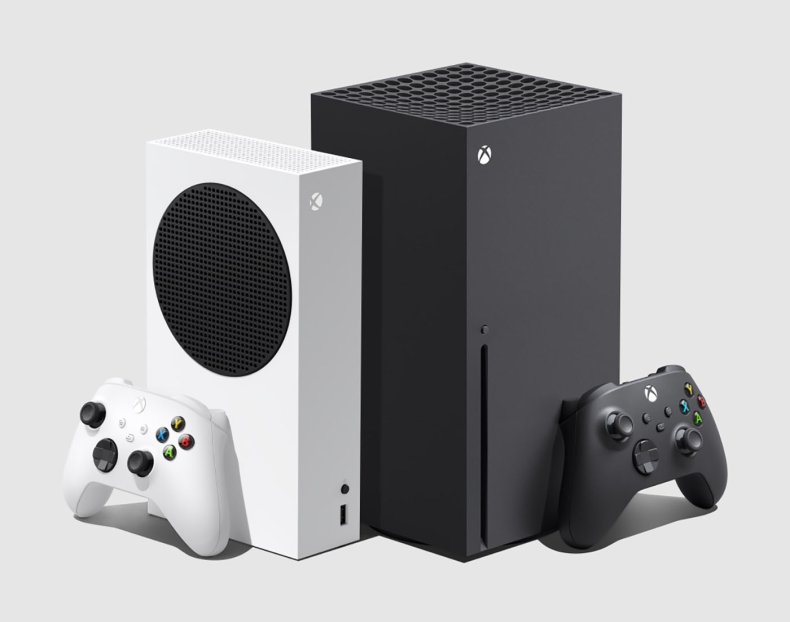 Just minutes after the retailer links for the Xbox Series X and Series S went live at 11 a.m EDT, sites--including Target, Walmart and Amazon--were flooded with users as gamers continued to get 503 error messages or found that the sites wouldn't load at all.
If you were one of the lucky few to get on the landing page for the Xbox Series X and S, the pre-order button would more than likely be replaced with a "coming soon" tab, which is what happened to us.
Earlier in the day, #Xboxpreorder began trending on Twitter as users set up to try their luck with being one of the lucky few who were able to pre-order the new console. But as 11 a.m. came and went, the hashtag became flooded with tales of success and failure, and for many frustration.
"Good job Microsoft. Couldn't learn from Sony huh?" wrote one Twitter user.
"Seriously, Best Buy you have to get better at this," wrote another.
Microsoft took a different tactic to its pre-orders then Sony did with its PlayStation 5. After announcing the release date and price of its next-gen console, Sony announced that retailers will begin taking pre-orders as soon as the next day.
However, retailers took it upon themselves to make their PS5 and PS5 digital landing pages live just hours after the release date was revealed. This caused gamers to scramble and look toward their favorite retailers to try and secure their orders.
It was a huge mess, one that even Xbox was compelled to chime in on. And while Microsoft made a point to have pre-orders for its next-gen console go live at the same time for everyone, it didn't seem to make things better.
"I guess the moral of the story today is that...regardless if it's scheduled or a surprise, console pre orders will always be a s--- show," wrote another Twitter user.
That's just the nature of pre-orders in general it seems. You can at least try your luck on the secondary market, but we wouldn't recommend it.
Xbox Series X and S are scheduled to release November 10.
Did you have trouble procuring your new Xbox? Let us know your experience in the comments section.