Xbox Series X Restock Update for Walmart, GameStop, Amazon, Target, Antonline and More
Xbox Series X restocks are overdue at a couple of major U.S outlets, so Microsoft's next-gen console might actually be available soon. Yet at the time of writing it is still incredibly difficult to get your hands on one.
Below is a breakdown of the latest information on Xbox Series X restocks.
Walmart Xbox Series X Restock
According to industry analysts, Walmart is long overdue for an Xbox Series X restock.
The last time the retailer was officially selling Microsoft's console, as opposed to just hosting third-party resellers and scalpers on their site, was Thursday, July 1.
Walmart typically restocks every two weeks, so they should be getting more units in any day now. If they do replenish their inventory this week, it will likely be on Thursday (as per usual) at around 3 p.m. ET.
To receive an alert closer to this time, follow reputable console trackers like @Wario64 and @GYXdeals.
Check Xbox Series X restock at Walmart
GameStop Xbox Series X Restock
GameStop released new Xbox Series X units exclusively to its "Pro Members" last Thursday.
As we mentioned in our previous update, this potentially means that the outlet could be preparing for a wider restock in the coming days (it has been over a month so they are certainly overdue) but this has not been confirmed yet.
Nevertheless, GameStop is one of the more likely candidates this week, alongside Walmart.
Check Xbox Series X restock at GameStop
Best Buy Xbox Series X Restock
Best Buy was selling the Xbox Series X on Wednesday, July 14 at around 3 p.m. E.T.
With most outlets, this would normally mean that another restock would not be on the card for at least two more weeks. However, Best Buy has been quite prolific recently and so it might be worth keeping an eye on its social media channels just in case it organizes another surprise drop.
Check Xbox Series X restock at Best Buy
Microsoft Store Xbox Series X Restock
By signing up for the "Xbox Insiders" program, you can potentially get your hands on a next-gen console from Microsoft itself. As we described in our last restock update, all you need to do is volunteer for the test group using your current Xbox One machine, and then register an interest in the upcoming "Console Purchase Pilot."
For context, the insiders program allows dedicated fans to trial new features for Xbox (such as proposed dashboard changes, beta versions of exclusive games, or quality of life improvements) before they are released to the general public.
The "console purchase scheme" is one such pilot and, if greenlit, it will allow you to order an Xbox Series X through your Xbox One device. If you are registered as an insider, you can potentially get ahead of the crowds and try this service out early.
More in-depth instructions on how to do this can be found here.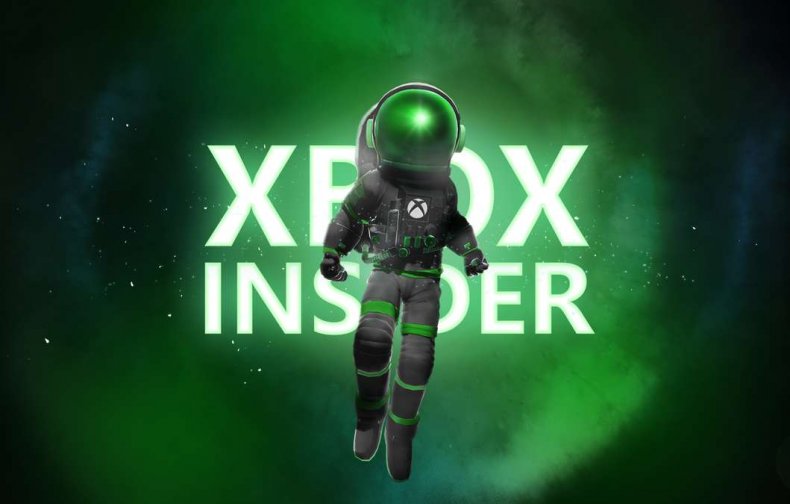 Target Xbox Series X Restock
Target is no longer coordinating nationwide Xbox Series X drops and is instead letting individual stores decide when to release their supplies. As such, it is becoming quite difficult to anticipate when the merchant will be restocking, without checking in on every single location in the country.
Speaking of which, you can search by ZIP code on Target's website to see if any stores nearby to you have the console available. The best time to do this is usually in the early hours of the morning, as that is when locations seem to update their inventories.
Check Xbox Series X restock at Target
Antonline Xbox Series X
Shortly after we published our last restock update, the Xbox Series X was restocked at Antonline.
As always, the outlet was selling the console in a substantial package, which ultimately deters scalpers (because they are less likely to turn a profit) and means that supplies last for a little bit longer. Friday's bundle came with an extra wireless controller, copies of Forza Horizon 4 and Immortals Fenyx Rising, as well as a three-month subscription to Xbox Game Pass Ultimate.
This has since sold out, although you can still pick up an Xbox Series S for $384.97. The cheaper alternative ships with a wireless controller (in "Daystrike" camo) and a one-month membership of Xbox Game Pass Ultimate.
Check Xbox Series X restock at Antonline
Amazon Xbox Series X Restock
You are currently unable to add an Xbox Series X to your Amazon basket unless you are willing to purchase it from third-party resellers.
Capitalizing on the supply shortage, these traders will always charge a highly inflated rate. For example, you can find one on the website right now for $959.99, which is nearly double the recommended manufacture's price. Likewise, there are units going for $862, $899 and $888, some of which are even pre-owned and used.
Rather than paying these extortionate prices, you are better off waiting for trustworthy console trackers to announce the next official Amazon restock.
Check Xbox Series X restock at Amazon
Newegg Xbox Series X Restock
You were able to enter a Newegg Shuffle on Friday that contained an Xbox Series X bundle, but this has now closed.
To be alerted when the outlet's next lottery draw opens, follow @Wario64 and @GYXdeals on Twitter.
Check Xbox Series X restock at Newegg
Costco Xbox Series X Restock
You cannot buy the Xbox Series X from Costco at the time of writing. For timely updates on any prospective restocks, follow the likes of @Wario64 and @GYXdeals on Twitter.
Check Xbox Series X restock at Costco
Newsweek has affiliate partnerships. If you make a purchase using our links, we may earn a share of the sale.