Xi Jinping Calls Trump and Urges Peaceful Solution to North Korea Crisis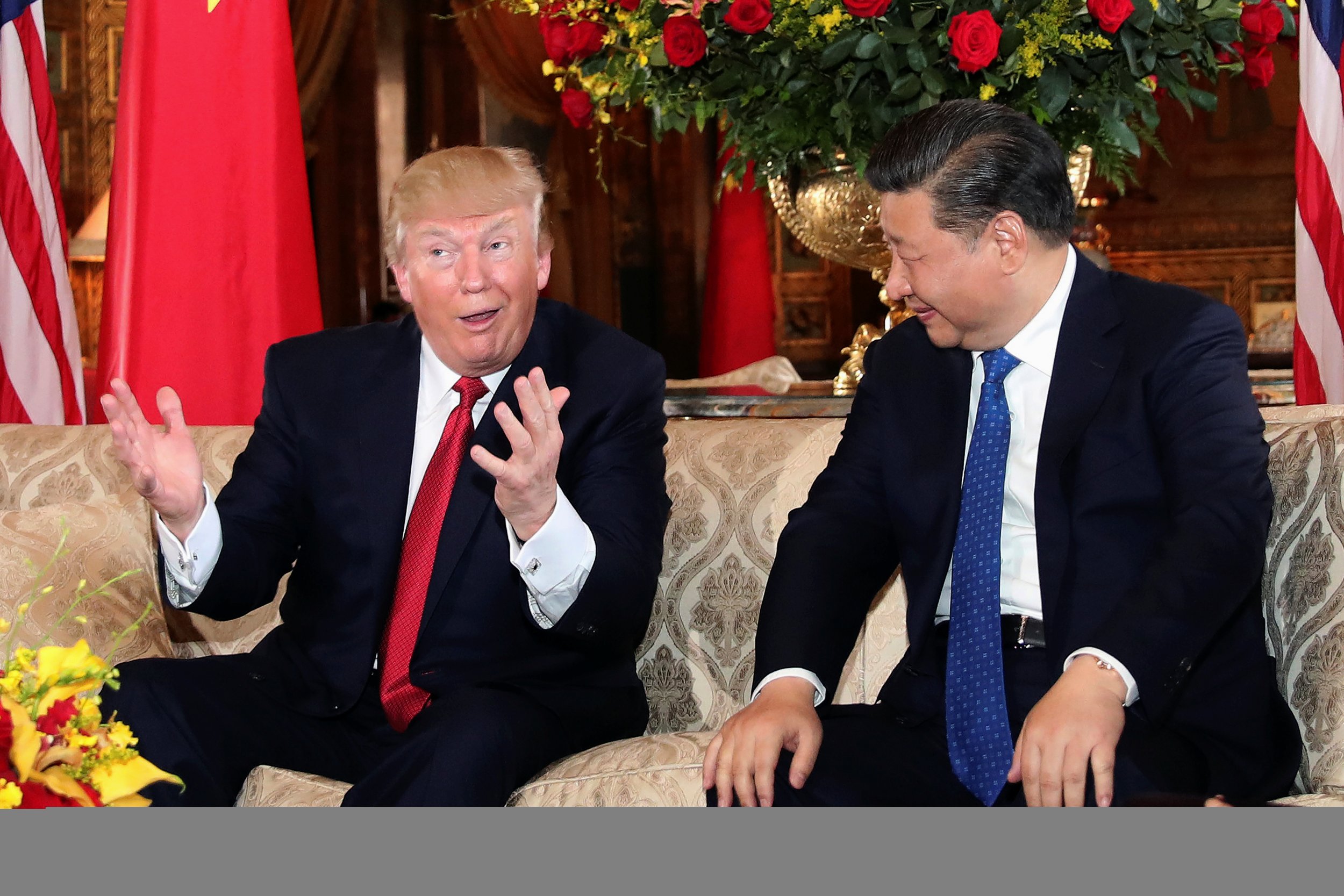 Chinese leader Xi Jinping called Donald Trump Tuesday to plead for a "peaceful resolution " to the North Korean crisis as tensions ramped up after the U.S. rerouted warships towards the Korean Peninsula earlier that day.
A North Korean spokesperson said April 11 that the country is "ready for war" and described the move by the U.S. as "reckless." Pyongyang has promised a nuclear strike if the U.S. continues to flex its military muscle with what Trump called an "armada" in an interview broadcast on Tuesday.
"We are sending an armada. Very powerful. We have submarines. Very powerful. Far more powerful than the aircraft carrier. That I can tell you," Trump told Fox Business Network.
Chinese state media reported that the call took place early on Wednesday morning but the White House is yet to confirm or deny it.
"Xi Jinping is committed to the target of denuclearisation on the peninsula, safeguarding peace and stability on the peninsula, and advocates resolving problems through peaceful means," state broadcaster CCTV reports.
Editorials have appeared in Chinese media urging the U.S. to "hit the brakes for peace", BBC reports. The state-owned Global Times newspaper reports that Xi Jinping urged the U.S. to work with China to conduct "pragmatic cooperation" and in areas of "diplomacy, security, economy, and law enforcement."
North Korea reacted angrily to the redeployment of the ships: "We will hold the US wholly accountable for the catastrophic consequences to be entailed by its outrageous actions. [North Korea] is ready to react to any mode of war desired by the U.S.," said the foreign minister in a statement reported on KCNA, the North Korean news service.