The "original snowflakes" themselves are responding after the Trump campaign launched a website aimed at equipping its supporters with arguments to win debates against liberal "snowflakes they encounter during the holidays."
The Yale College Democrats have unveiled a website called snowflakesfightback.com that is chock-full of rebuttals to "equip our fellow 'snowflakes' to respond intelligently and accurately" when discussing politics with Trump-supporting friends and family.
"We're not just going to give up on these conversations, as frustrating as they might be," Molly Shapiro, president of Yale College Democrats, told Newsweek by phone. "We're not going to let [Trump] get away with these false statements."
The idea is to "claim back" the snowflake title, she said, highlighting the characterization that attendees of her elite institution received from critics in the wake of the 2016 election. Trump's election spawned protests at colleges and universities across the country, and lectures and exams were canceled because students allegedly were too upset to attend class.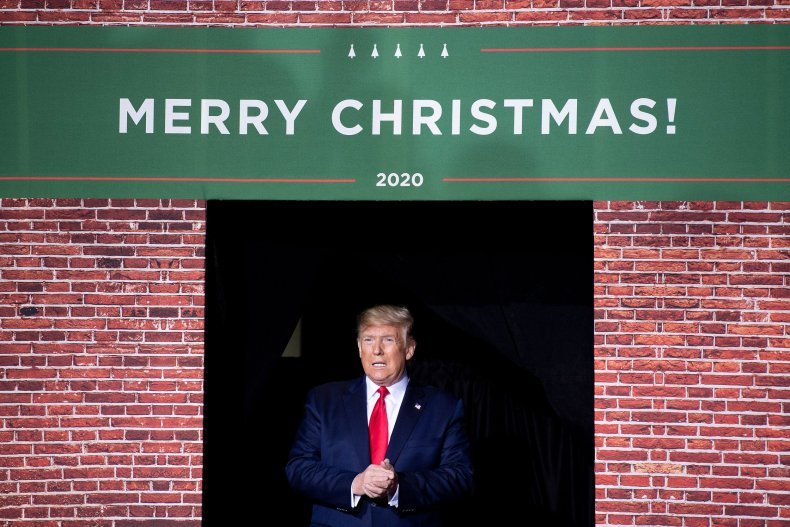 The site attacks the claims with a hint of sarcasm. For example, an image of House Speaker Nancy Pelosi (D-Calif.) is portrayed on the site's homepage from her now-famous clapback at Trump during his State of the Union address in February. And the image of a snowflake is featured further down.
Much like the Trump campaign's website, snowflakevictory.com, the ivy league Democrats' site arms supporters with information they believe would prove successful in debates about the president. They touch on everything from immigration and the economy to health care and impeachment.
"Because we keep our rebuttals direct and contained, we do not even begin to touch on the character of the President, the extent of his racist, xenophobic and sexist rhetoric, or the damage that he has done to American institutions," the site says. "The point is: the damage of this Presidency goes far beyond the quantifiable; it is hard to put into numbers the erosion of civil discourse or trust in our institutions."
Shapiro and her colleagues said they were concerned that with the campaign site going live during the holiday season, the online arguments touted by Trump surrogates—which they label propaganda—would go unchecked.
Those misrepresentations include several of the facts and circumstances surrounding the Ukraine scandal, which led to his ultimate impeachment by the House last week for abuse of power and obstruction of Congress. It also omitted crucial testimonial evidence and highlighted only portions that corroborated Trump's claim there was no quid pro quo in withholding U.S. military aid while requesting his Ukrainian counterpart to conduct political investigations.
Their site is up and running to help combat those inaccuracies, Shapiro said, offering readers the gift of a "helpful starting point for conversation."
"Happy snowflake season from the snowflakes themselves, The Yale College Democrats," the site says.