Yanis Varoufakis Warns Of EU 'Feudalism' Ahead Of Diem25 Launch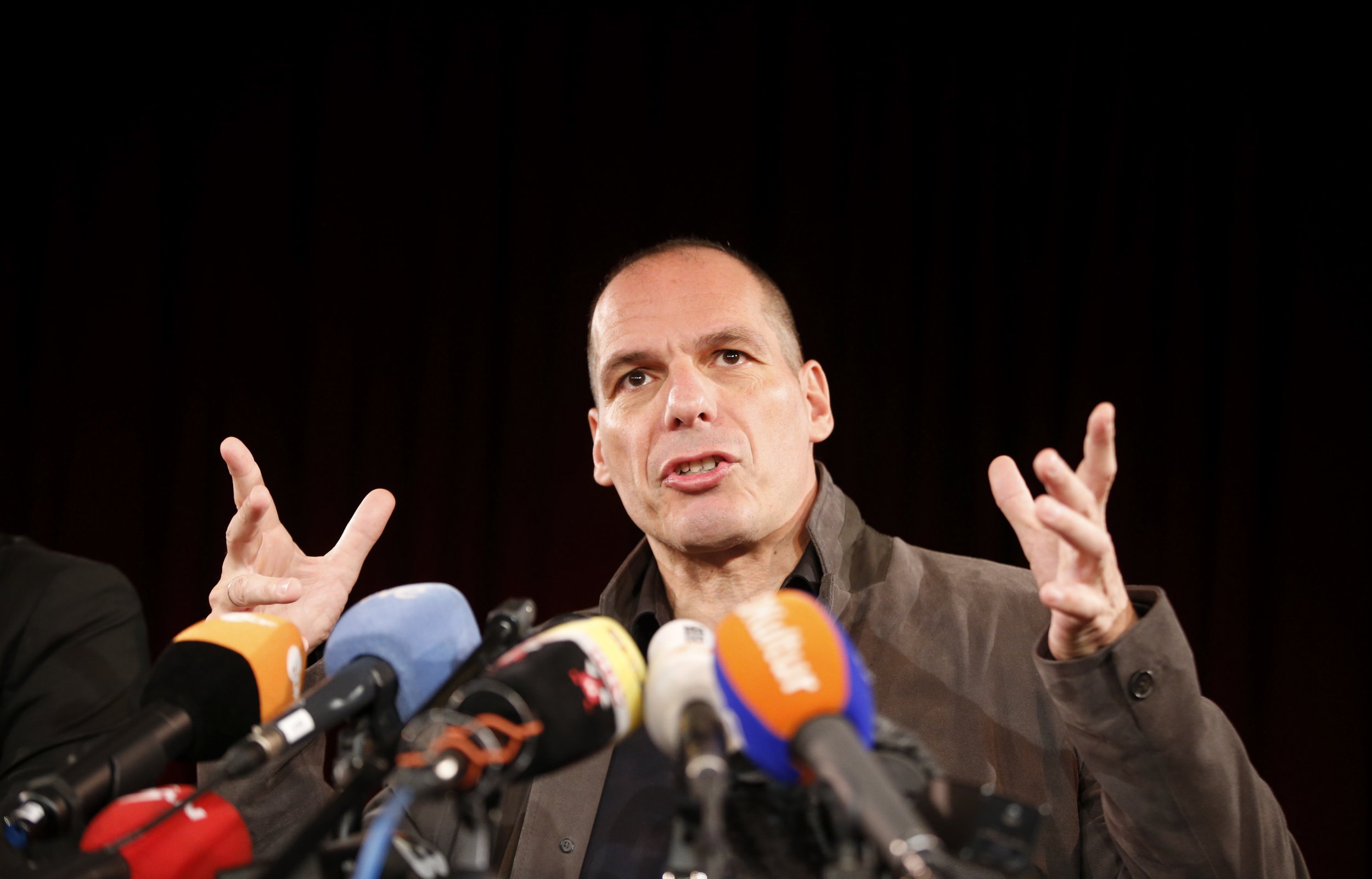 Read more: Yanis Varoufakis on his political future, his new fight with the EU and his unlikely friendship with a Margaret Thatcher ally
Europe is governed by "technocratic feudalism," the combative former Greek Finance Minister Yanis Varoufakis has claimed, speaking to Newsweek before the launch of a new pro-democracy movement.
Varoufakis was in Berlin on Tuesday to announce his new project Diem25 (Democracy in Europe Movement 2025), a collective aimed at shifting the balance of power in Europe away from unelected bureaucrats towards people and their direct representatives.
"There is democracy at the level of the nation state because there are parliaments," Varoufakis tells Newsweek in an upcoming interview. "But the bodies which make the important decisions, such as the troika and the Economic and Financial Affairs Council are not answerable to anyone. Nobody can bring down the Eurogroup.
"We have a new form of technocratic feudalism in Europe, which is contemptuous of democracy... They consider the people to be a nuisance in Brussels."
"If 2015 has taught us anything it has taught us that Europe is in trouble and that its fate cannot be left to those who have been running, undemocratically and thus ineffectively, its ailing institutions," a Facebook event says. "On Feburary 9, the Volksbühne Theatre in Berlin will host the launch of a pan-European movement with a simple, radical purpose: to democratize Europe!"
The group's manifesto calls for an immediate increase in transparency at the highest levels of EU decision making, including live-streaming of European Council, Ecofin and Eurogroup meetings. These are at present mostly private, with summaries often briefed to journalists afterwards.
Diem25 also asks for "the urgent redeployment of existing EU institutions in the pursuit of innovative policies that genuinely address the crises of debt, banking, inadequate investment, rising poverty and migration."
In the medium term, it wants to convene a constitutional assembly that will "deliberate on how to bring forth, by 2025, a full-fledged European democracy."
Prominent supporters of the group listed on its website include the Wikileaks founder Julian Assange, the British musician Brian Eno, the philosopher Boris Groys and the economist James K. Galbraith.
Varoufakis served as the Syriza government's first finance minister from January to July 2015, and was known for his uncompromising, anti-austerity views. In a statement released after he resigned from the role, he said that some of the negotiators involved in hammering out a new bailout deal for Greece on the creditor side had made clear they preferred him not to be present at meetings.
"I shall wear the creditors' loathing with pride," he added.