'Yellowstone's' Wes Bentley Dismisses Jamie Dutton Spin-Off: 'He's Too Heavy to Carry'
Wes Bentley says he's "definitely going to need some therapy" after playing Jamie Dutton for four seasons on Yellowstone.
Bentley returned to the role in the explosive two-part season opener on Sunday November 7, and is set to play the adopted member of the Dutton family in the forthcoming episodes.
Yellowstone has gained a huge fan following on Paramount Network with millions tuning in to watch the launch of each season.
The show is now a massive hit, and Newsweek asked Bentley if he'd be happy for Yellowstone to continue through to a Season 5 and beyond. Bentley thinks that's for the showrunner to decide.
"Well I know Taylor [Sheridan] has a plan, so I'll follow Taylor's plan because he got us here," Bentley told Newsweek.
Sheridan created the series along with John Linson, and also wrote all of the scripts for Yellowstone Season 4. Bentley says even before the show aired in 2018, Sheridan was confident Yellowstone would be success.
He said: "He told us on day one I'm gonna make this a big hit and this will be a career changing moment for you, and he did all the things he said. We hear that all the time, by the way, but he did it. So I'm going to follow his lead for the future."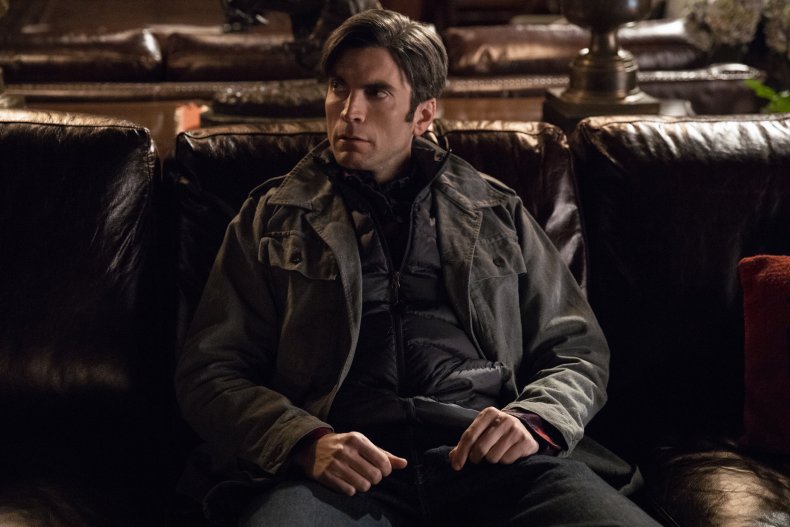 The Yellowstone universe is about to expand with the launch of a spin-off prequel series titled 1883 (named after the year it's set in).
The first look trailer aired during the Season 4 premiere of Yellowstone with the period drama that stars Sam Elliot, Tim McGraw and Billy Bob Thornton set to launch on December 19, 2021.
With one spin-off confirmed, and another, 6666, rumoured to be in the works, there could be more Yellowstone spin-offs to come.
While it's an exciting prospect, Bentley admits the thought of continuing to play Jamie Dutton is daunting. "Honestly, Jamie is so hard to play," Bentley said. "I don't know if I can let that be in my life for too long.
"There are a couple actors who have talked about needing therapy after roles. I'm definitely going to need some therapy after this role," he said.
"So I think Jamie's too heavy to carry for too long and I think the audience would feel the same way. He drains everybody."
Bentley has played Jamie Dutton since the beginning of the Yellowstone but has seen his character develop and emotionally drift from the Dutton family. Ever since he found out he was adopted in Season 3, he seems set on a villainous path according to Bentley.
The two-hour premiere of Yellowstone revealed who survived the assassination attempts seen in the Season 3 finale, and also contained a surprise death.
Episode 3 of Yellowstone, titled "All I See is You" airs on Paramount Network at 8 p.m. ET, 7 p.m. CT on Sunday November 14, 2021.