'Yellowstone' Season 5: Will There Be Another Season of the Paramount Show?
By this time last year, we already knew that Yellowstone was coming back for another season. Now, as the Paramount show comes to the end of its current season, the network has not yet renewed the series for Season 5.
Yellowstone Season 4 was renewed in February 2020, four months before even Season 3 had aired. The network, however, has not made a similar early renewal.
This is despite 2021 being an absolutely massive year for the show. While other cable shows tend to lose viewers every year, Yellowstone actually gained millions of fans this year.
While the Season 1 premiere of the show was watched by 2.8 million people (and Season 3 hit a peak of 5.1 million), this year's Season 4 premiere was watched by 8.3 million – a series record.
Is Yellowstone coming back for Season 5?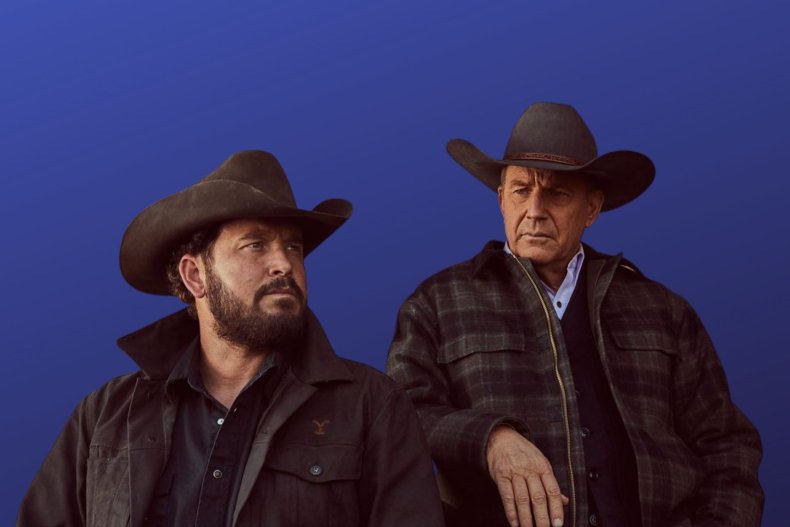 Though Paramount has been slow in renewing the series, the answer is almost certainly.
This is not just guesswork based on the fact that Yellowstone is officially the most-watched show on cable: A star of the show also seemed to confirm the series is coming back for Season 5 in an interview.
Rip Wheeler actor Cole Hauser said in an interview on the Hall Wines Happy Hour YouTube show: "Taylor [Sheridan, Yellowstone creator] is working on it [Season 5] right now. I think we will be back [shooting] sometime in July, I'm looking forward to getting back to Montana."
In October, a fan posted images from the Montana ranch where much of the show is filmed that showed the area cordoned off with signs featuring the Yellowstone "Y" logo, suggesting filming is underway.
Why no official word on Season 5? There could be numerous reasons for this. Paramount, for example, may be trying to stop spoilers coming out by secretly renewing the show (a trick Netflix does on some of its biggest shows).
The lack of renewal may also be down to the changing TV landscape. With Paramount trying to launch their streaming service Paramount+, it may be that the company has not decided whether to put the next season on the Paramount Network or on Paramount+.The latter, after all, if already the streaming home of Yellowstone spin-off 1883 and the upcoming 6666.
When will Yellowstone Season 5 be out?
Though of course we do not have an official release date for Season 5, we can make an estimate based on when filming is set to begin.
Though Hauser said that filming was set to begin in July 2021, we know that shooting was delayed until at least the fall. This was reported via a now-edited Instagram caught by the Yellowstone Reddit courtesy of the Chief Joseph Ranch where much of the show is filmed. The original post revealed that the ranch was available to rent in the summer due to filming being delayed.
Why filming was delayed was not revealed – though creator Taylor Sheridan has a lot of his plate juggling the filming of Yellowstone, its two spin-offs and fellow Paramount+ show Mayor of Kingstown.
As for what this means for the Yellowstone Season 5 release date, it means that the show is unlikely to start before fall 2022.
Yellowstone Seasons 1 to 3 are streaming now on Peacock; Season 4 is streaming on the Paramount Network and CMT websites and apps.