Yemen's Children Face Increased Risk of Death and Starvation From Conflict: U.N.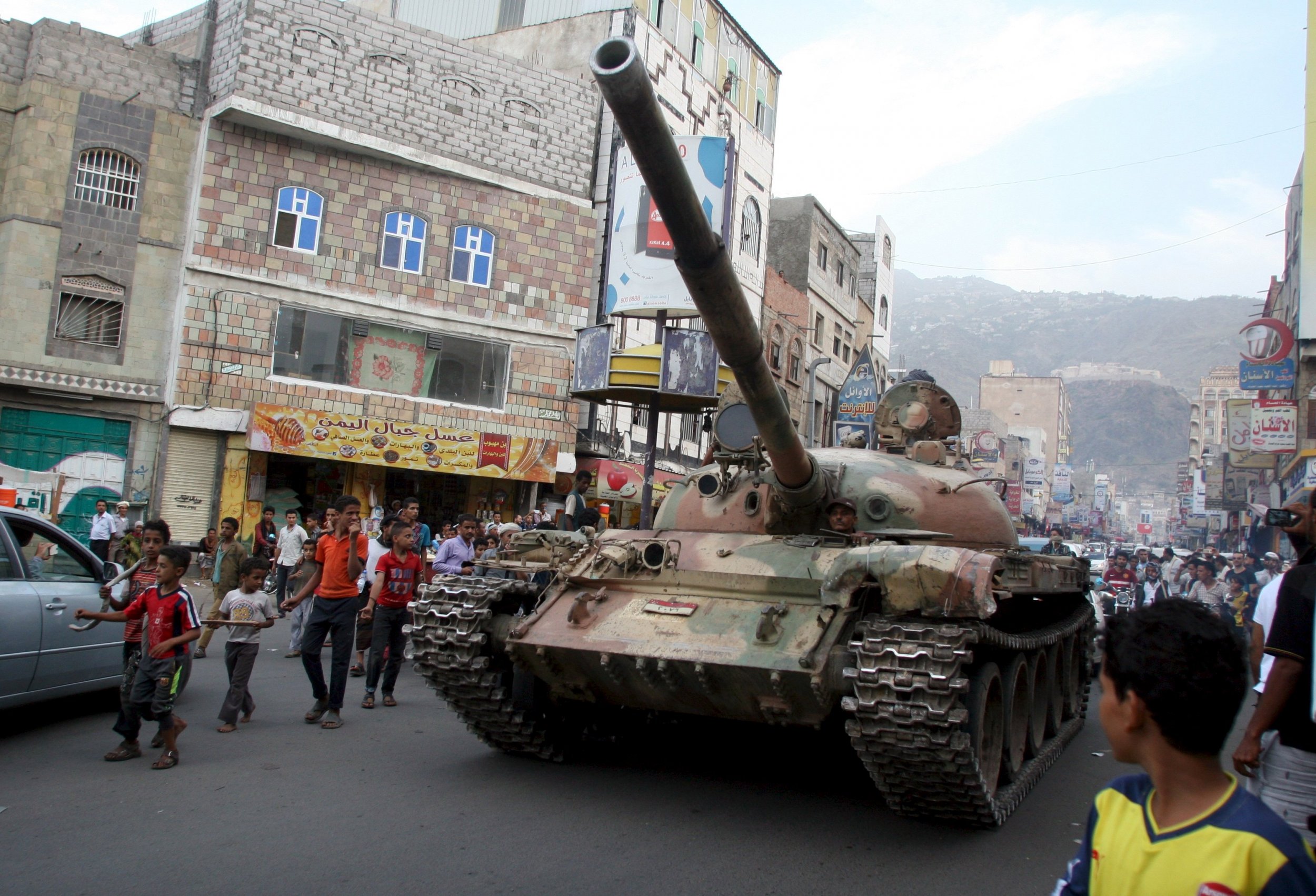 Fighting in Yemen between forces backed by Saudi Arabia and groups aligned with Houthi rebels is killing or injuring eight children every day, according to new estimates by UNICEF.
Nearly 400 children have been killed and more than 600 have been injured since March 26, when a coalition led by Saudi Arabia began airstrikes against the Houthi rebel movement, according to a UNICEF report published Tuesday night. The "true number" of children killed and maimed in the conflict could be much higher; due to the conflict, verification of casualties is still ongoing, UNICEF said.
"This conflict is a particular tragedy for Yemeni children," Julien Harneis, UNICEF representative in Yemen, said in a statement. "Those that survive face the growing threat of disease and malnutrition. This cannot be allowed to continue."
Yemen has been beset by its current conflict since September 2014, when Houthi rebels took control of the capital city of Sanaa. Ten million children, or 80 percent of the country's under-18s, need urgent humanitarian assistance, UNICEF said.
All sides in the conflict could be responsible for war crimes, humanitarian organization Amnesty International said Tuesday. The Saudi-led coalition and both pro- and anti-Houthi rebel movement groups "have displayed a ruthless and wanton disregard for the safety of civilians," Amnesty said on Tuesday.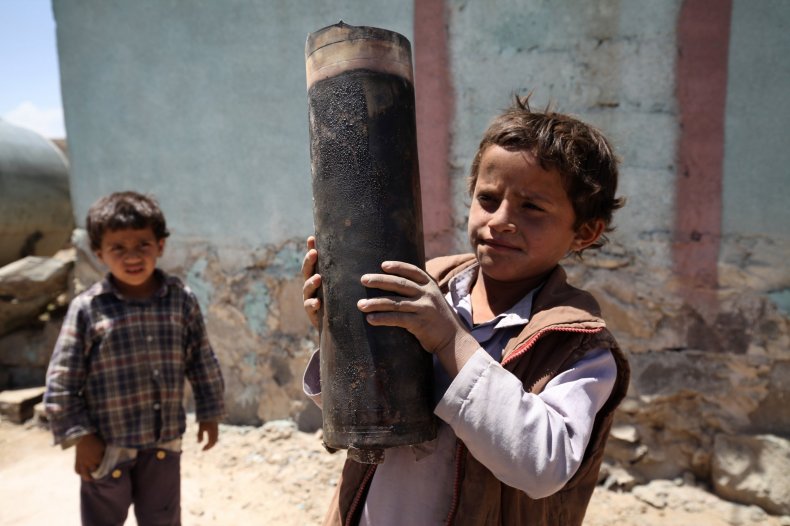 The fighting has made everyday life for the country's 24 million people increasingly dangerous and bleak. A crumbling health care infrastructure has put thousands at risk of contracting diseases like dengue fever or having to undergo amputations because their injuries cannot be properly treated, Doctors Without Borders said last week. The country's vaccination program has also been disrupted. Millions are at risk of starvation, with 1.8 million children expected to have some form of malnutrition by the end of the year. Malnutrition has historically been a chronic problem in Yemen, but the conflict has reversed gains in reducing the number of sick children.
Since March 26, a quarter of Yemen's health care facilities, or 900 clinics, have shut down, UNICEF said. More than 1 million people have been forced to flee their homes, while food, medicine and water are all in short supply. Pregnant women "are in greater danger of having medical complications during pregnancy or at childbirth, as they cannot access medical facilities," according to UNICEF.
Yemen's children also risk being pulled directly into the conflict: Nearly 400 children, defined as those under the age of 18, have been recruited by armed forces and groups, double the number in 2014, UNICEF said.
The impact of the conflict is likely to have "terrifying consequences" for the country's children, UNICEF said. Nearly 2 million children are out of school after the closure of 3,600 schools in two months.
Nabila, an 11-year-old girl from Aden, described her fears to UNICEF. "I miss school. I promised my father I'd be an engineer when I grow up, but now I've missed the final exam. I am so scared," she said. "I want the whole world to hear my story so they can see this is what this war has reduced us to."
She added, "We fear everything—fear we may die suddenly and fear we may die slowly and in silence."
The U.N. continues to call on all sides to cease fighting. UNICEF warned on Tuesday that Yemen "is one of the most underfunded" emergencies it is responding to: Just 16 percent of the agency's $182.6 million funding appeal has been met. The U.S. State Department continues to warn U.S. citizens against traveling to Yemen and said last month it's "deeply concerned about the dire humanitarian situation" in the country.