Ellen DeGeneres' talk show's 18th season officially has a premiere date. According to The Hollywood Reporter, The Ellen DeGeneres Show will return on September 21. It appears that DeGeneres will address the highly publicized toxic workplace controversies during the premiere.
"I can't wait to get back to work and back to our studio. And, yes, we're gonna talk about it," the television personality said in a press release.
A-list guests including Tiffany Haddish, Kerry Washington, Alec Baldwin, Chrissy Teigen, Chris Rock, Amy Schumer, Adam Sandler and Orlando Bloom will appear on the upcoming season of the talk show. Additionally, the show will be filmed at the Warner Bros. lot but without a live studio audience.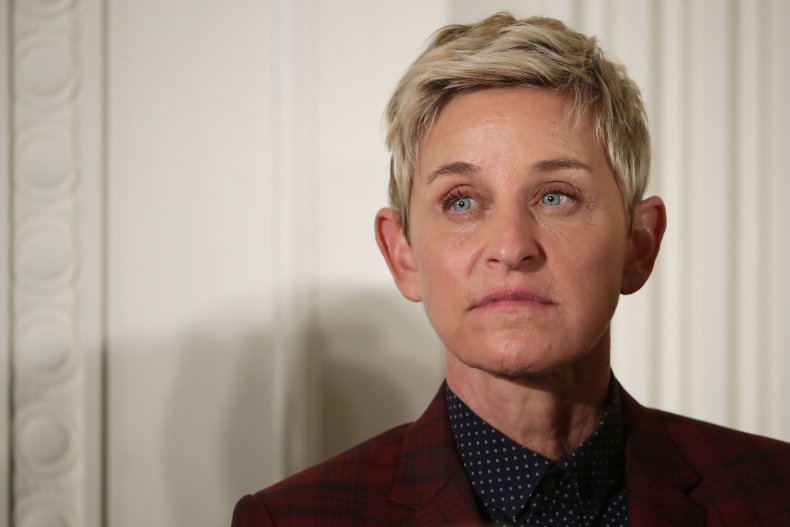 The return of the Ellen DeGeneres Show comes hot on the heels of reports of a toxic work environment on her eponymous program.
On July 16, Buzzfeed published a bombshell report about an alleged toxic work environment on the Emmy Award-winning show. One current and 10 former employees from the show spoke to the publication about the work culture being filled with racism, fear-mongering and intimidation.
Some workers claimed they were fired from their job for taking a sick day or bereavement.
Warner Media, the show's parent company, launched an internal investigation following these claims on July 27.
Days later, Buzzfeed ran another shocking article about several sexual misconduct accusations made against Kevin Leman, head writer and producer, on July 30.
The day after, DeGeneres released a letter apologizing for the alleged actions.
"On day one of our show, I told everyone in our first meeting that The Ellen DeGeneres Show would be a place of happiness—no one would ever raise their voice, and everyone would be treated with respect. Obviously, something changed, and I am disappointed to learn that this has not been the case. And for that, I am sorry. Anyone who knows me knows it's the opposite of what I believe and what I hoped for our show," the letter read, via The Hollywood Reporter.
"As we've grown exponentially, I've not been able to stay on top of everything and relied on others to do their jobs as they knew I'd want them done. Clearly some didn't. That will now change and I'm committed to ensuring this does not happen again," she added.
In mid-August, executive producers Ed Glavin and Kevin Leman, along with co-executive producer Jonathan Norman, were dismissed in the wake of allegations of racial insensitivity, sexual misconduct and other issues. Days later, DeGeneres unveiled new perks her employees would receive, including birthday holidays and paid leave for doctor's appointments and other family matters.
The Ellen DeGeneres Show returns on Monday, September 21.