Prigozhin Accuses Putin of Trying to 'Destroy' Wagner Group
The head of the Russian mercenary Wagner Group has accused President Vladimir Putin's top officials of "treason" and attempting to "destroy" the private militia fighting in Ukraine.
In an audio clip posted to Telegram, Yevgeny Prigozhin, otherwise known as "Putin's chef," raged against Russia's defense minister, Sergei Shoigu, and the Chief of the Russian General Staff, Valery Gerasimov.
He accused Shoigu and Gerasimov—two of the most high-profile decision-makers in Russia's war effort in Ukraine—of attempting to "destroy" the Wagner Group.
"This can be equated to high treason," Prigozhin added.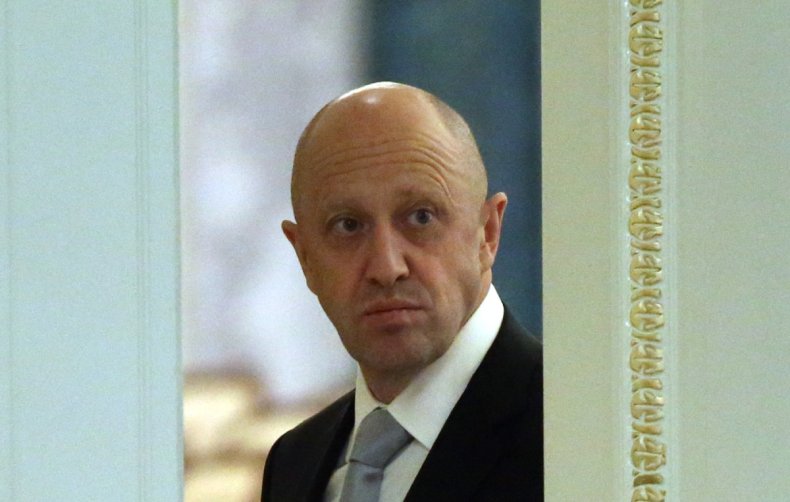 Prigozhin, a Russian oligarch long personally associated with Putin, has commanded the Russian paramilitary outfit in Ukraine throughout the war effort and before. The presence of Russian mercenaries in Ukraine can be dated back to the 2014 annexation of Crimea.
Wagner fighters have also played a key role in Moscow's invasion alongside Russian conventional forces from 2022, but are widely believed to have sustained heavy casualties.
On Friday, National Security Council spokesperson John Kirby said the Wagner Group had suffered more than 30,000 casualties in Ukraine. Around half of those killed in the war lost their lives since mid-December, he added.
Wagner fighters were being used as "cannon fodder, throwing them into a literal meat grinder" in the contested Donetsk city of Bakhmut, Kirby said.
Referencing the bombarded city in eastern Ukraine that has seen some of the war's heaviest fighting, Prigozhin said "hundreds" of Wagner recruits were battling on Moscow's behalf in Bakhmut.
He criticized the lack of ammunition provided to Wagner members, according to a translation posted to Twitter by an account linked to the WarTranslated project.
"I have no options," Prigozhin said, according to the translation. "I'm going to the end, I have people dying in droves because some strange people made a decision whether they'll live or not. This should not be happening."
Prigozhin has repeatedly made public calls for ammunition deliveries through his Telegram channel. On Monday, the Washington-based Institute for the Study of War think tank said the Russian military had "likely cut off" Prigozhin's "independent access to artillery shells and heavy weaponry."
This is part of a push to "professionalize" Russia's armed forces, the think tank said. But Prigozhin's calls for artillery ammunition may "mask his true frustrations with Wagner's inability to have and operate its own artillery systems independent of conventional Russian units," ISW added.
Western analysts have observed Prigozhin to be increasingly sidelined from Russia's military campaign, with the ISW noting earlier this month that Prigozhin "is trying to salvage his declining influence."
Newsweek reached out to the Russian defense ministry for comment.