Eddie Murphy's New Netflix Movie 'You People' Sparks Huge Online Reaction
New Netflix movie You People has sparked a huge reaction online, with many rushing to praise the film.
The script was written by The Wolf of Wall Street star Jonah Hill and Black-ish creator Kenya Barris, who also directed, with Hill also starring as one of the film's leads.
Recent Golden Globe winner Eddie Murphy, Nia Long, Lauren London, Julia Louis-Dreyfus and David Duchovny make up the rest of You People's main cast.
The story follows a new couple and their families, who find themselves "examining modern love and family dynamics amidst clashing cultures, societal expectations and generational differences," per Netflix.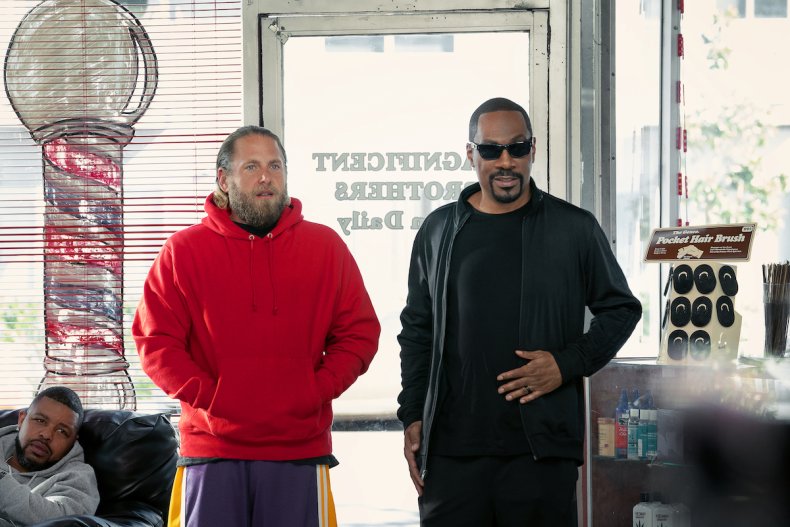 Hill and London star as the central couple, with Murphy and Long playing London's character Amira's parents, and Louis-Dreyfus and Duchovny playing the mom and dad of Hill's character Ezra.
Following You People's release on streaming platform Netflix on January 27, fans were quick to share their views about the nearly two-hour-long film.
Taking to Twitter, many fans were full of praise for You People, and at the time of writing, the film was even trending on the social media platform.
One viewer posted after watching the film: "Do yourself a favor and check out #YouPeople on Netflix... Jonah Hill, Eddie Murphy, Nia Long, Julia Louis Dreyfus, David Duchovny...... HILARIOUS movie."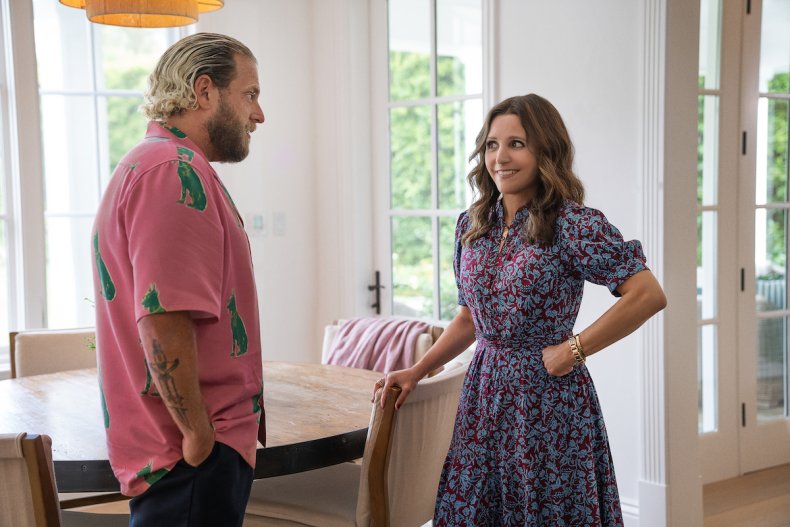 While another said: "Safe to say i enjoyed #Youpeople on @netflix. Great movie really great message and just funny. I want more of these films."
"You People was a cute movie, i got some cackles out of it. good seeing Lauren London on the screen #YouPeople," added a third.
Others, however, were less complementary, with some saying they weren't too impressed with You People.
One viewer posted: "#YouPeople are really trying to cram in as as many jokes as they can and it's coming off really try-hard and cringey. Like...ok Jonah's character is a white man who listens to hip hop and has Black friends. We get it. Move on."
While another said: "Netflix's #YouPeople is uncomfortable. It's best in the first half hour then goes down hill fast, turning into a staggeringly unfunny, ineffective satire from a lot of major talents that should do better. The film arrives on Netflix today, maybe it's better if you stay away."
Actress London, who plays Amira in You People, recently opened up about initially being "apprehensive" to have Hill playing her love interest.
The star, 38, whose late partner Nipsey Hussle died in 2019, told ET Online: "Before doing the movie, I was just apprehensive [if] this a story I want to contribute to.
"I just wanted to make sure that is a story that I wanted to contribute to. I [also] asked them, 'OK, well, why her and him?' Because she was written like hella stylish and he was like this... very low-key [guy]. So, to me, it had to be about their soul connection and not what we saw appearance-wise or [why] we would assume these two people would date."
"It was about them meeting, connecting and having a soul connection," she added.
You People is available to stream on Netflix now.