'The Young and the Restless': Is Chance Actor Donny Boaz Leaving Y&R?
The Young and the Restless fans are reeling from a recent Instagram post from Chance actor Donny Boaz, who said that the episode of the soap airing on Monday, February 1 will be his last appearance on the CBS soap.
In a post released at the end of January, the actor posted: "Tomorrow, Monday, 02/01/21, as of now... will be my last air date on The Young and The Restless.
"Here's what I know...I was told that Chance is NOT being replaced or killed off. He's just not gonna be there anymore."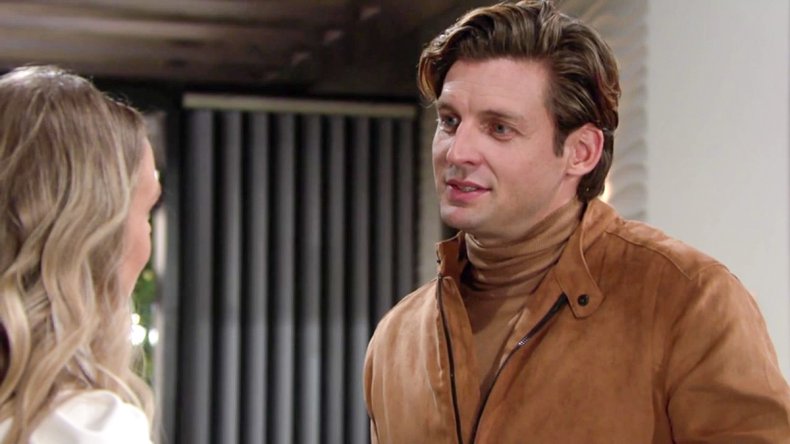 This announcement comes after the actor has filmed over 100 episode of the soap since joining in 2019, when he joined as Phillip 'Chance' Chancellor IV. He was the 13th actor to play the role, with future Gossip Girl and You actor Penn Badgley among the child actors who starred in the role. This is also the third time the character has been written off the show, after previously appearing from 1988 to 2001 and from 2009 to 2011.
Boaz's confirmation that Chance would not be replaced is notable, as the actor has briefly replaced in November 2020 after Boaz tested positive for COVID-19. During that stint, one-time Nashville Star contestant Justin Gaston played the role.
Chance's exit from the show has caught many fans by surprise, as it comes in the midst of a storyline that saw Chance and wife Abby (Melissa Ordway, the real-life wife of Gaston) embarking on a surrogacy journey by asking Mariah (Camryn Grimes) to carry their child.
Boaz referred to this unfinished plotline in his Instagram story, writing: "@mel_ordway I know I said I wanted us to be the greatest daytime tv couple ever, I aimed high, I'm sorry we didn't get to see it through. Working with you has been my absolute pleasure and I can easily say that you are one of the greatest actresses I've ever had the privilege to work with. You deserve an Emmy... this year."
Initially, Boaz's post claimed that he was informed he was leaving the show in December 2020, with the actor claiming he was one of "4 or 5" cast members being let go from the show due to the increased costs of filming during the coronavirus pandemic—something that has affected all soap operas. However, at time of writing, this has been removed from Boaz's post.
Among the other actors who have left or are soon to leave the show are Tyler Johnson, who posted in November that he had filmed his last episode as Theo Abbott, and Dina Abbott actor Marla Adams, whose character succumbed to Alzheimer's in October 2020.
Newsweek has reached out to CBS for comment on Boaz's Instagram post, and will update this article when we get a response.