'You're Done': Woman's Video About Dating Expectations Divides Viewers
A woman's TikTok video in which she discussed her expectation when dating someone went viral and left viewers divided.
In @evelynrayblog's video, which amassed more than 800,000 views, she said if the person she is dating does not send her money after learning she is going out to buy a cup of coffee, she would end things. Although many viewers agreed with this outlook on dating, others were not on board with it.
An article published by Psychology Today outlined some of the basics that someone can expect from a relationship, like affection, respect and consideration.
"A considerate partner thinks about how his or her behavior affects you," the piece stated. "They don't have to give you everything you ask for, or do everything you want them to do, but they owe you the courtesy of considering things from your point of view."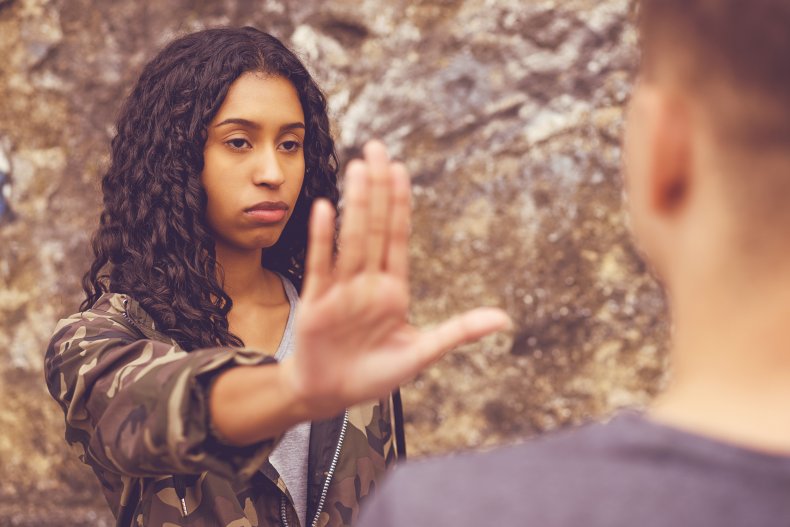 The article noted that there are other aspects that a partner can share in a relationship, including their time, interest and generosity.
@evelynrayblog's video was stitched with another TikTok video.
"Can't believe there's girls that still date men who don't pay for their nails, hair and Starbucks...," read the text over the video that @evelynrayblog stitched her own with.
She agreed with the sentiment and talked about one of her own dating expectations.
"If I'm talking to you and I'm telling you I'm on my way to grab some coffee and you don't Zelle me or Apple Pay me $10, that's it, we're done," she said.
@evelynrayblog's video was met with some viewers who also agreed, though some pushed back.
"This [is] energy I'm trying to build for myself," a viewer wrote.
Another said this would be their new rule for dating moving forward.
"I love these standards," one commenter wrote. "I've been accepting the bare [minimum]."
However, other viewers voiced their opposition.
"My opinion, a boyfriend shouldn't be paying for all that," one wrote. "He's not your husband, doesn't have to support you."
"Definitely disagree," commented another. "A serious, committed relationship, yes. But a man shouldn't pay for every single thing as SOON as you start dating."
In a second video, @evelynrayblog went more in-depth about this expectation.
She said if she doesn't see that the man she is dating will "provide or protect," she is not interested in pursuing a relationship with him.
"A woman can do everything under the sun," @evelynrayblog said. "We're independent, we can raise kids, we can raise f**king army, we can clean a house, we can cook, we can mow a lawn, we can literally do everything under the sun, so, no, we don't need a man. But, if you can't do the basics of a man as to financially provide and protect, then I don't want you."
Newsweek reached out to @evelynrayblog for further comment.
Stories about dating have previously gone viral, including a TikTok that a woman shared about a man who called her "ugly" after she expressed that she was not interested in dating him.
One man shared a screenshot of a Tinder profile he came across on Reddit where it has since gone viral. In her profile, the woman noted that she was only interested in dating tall men.
Another viral video showed a grandmother who went on a date with the help of her granddaughter.