A popular Spanish social media star is taking a break from YouTube after crashing a luxury Aston Martin he had previously boasted about buying.
Last week, Salva, who has over 5.5 million subscribers on the platform, posted a video online unveiling his latest purchase.
"They say that dreams come true," he told his fans in the clip.
"It is not just a car, it is the reflection of years of work. Thank you very much for supporting me and accompanying me on this long, beautiful and complicated road. I present to you, my new Aston Martin Vantage."
In the video, he also revealed that the car cost him "between €160,000 and €180,000 [$190,000 and $213,000]."
Fast forward a few days, however, and the social media star was cutting a much more somber figure in a new video revealing he had, in fact, crashed the car already.
"Imagine having a dream since you were little, working all your life to achieve it and when you have it, you throw it away," he told fans in a new video posted to YouTube.
"I'm not well psychologically, and if I do this video it is only to let you know that I'm alive, that I'm well which in the end that's the important thing, and to tell you a little of what happened."
According to the YouTuber, the crash occurred in the early hours of Sunday, July 25 while traveling through Erts in La Massana, northwest Andorra.
Salva, who lives in principality, was driving with his girlfriend, Adelina Hita Gonzalez, and another friend when the accident occurred.
In the video, he explains that he was trying to dodge an animal and lost control of the car in the process, going off the road before hitting a ditch.
"I was going down a road in Andorra that has very steep curves with my girlfriend in the car, I saw an animal and the first thing I did was to press the brake pedal to the floor and then the ABS of the car jumped," he said. "I do not know what happened because I do not remember well, I know that the car went into a ditch."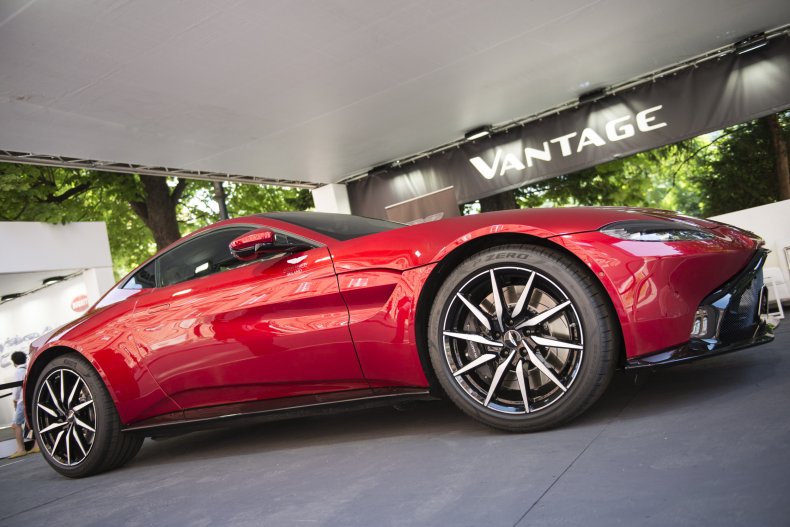 Police and ambulance services were called to the scene where one of the passengers was treated for minor injuries, according to La Andorran news outlet Altaveu. No other vehicle was involved in the accident.
Salva told his followers he planned to "disappear for a while" following the incident to spend time with his girlfriend and family.
"I don't want to make this video to make you feel sorry for me, I want to make this video so that you know that I am alive so that you value the time with your loved ones."
He also hit out at "evil" media reports and people who were "sticking their finger in the wound" by claiming he was "drunk as a skunk" at the time of the crash and revealed he had also seen comments from people "rejoicing about the accident" and "wishing" he had died.
"I was not drunk or drunk at any time and the people who were there know it," Salva said, producing his driver's license to illustrate his point.
"If the accident was due to alcohol I would not have an administrative sanction and I would not have my driver's license here, they would have taken it away, I would not be here right now, I would be detained and that is not so."
Salva told followers that while had "some wounds," he "could have been killed" in the crash.
Reflecting on the incident, he admitted he didn't know whether he would ever drive a car again following the crash.
He signed off by thanking his fans and promised to eventually return as "the same Salva as always, being here on the channel at full throttle."
In a separate video shared to TikTok by the car's third passenger posting under the username Inakimusica, Salva can be seen talking to one police officer while another surveys the debris left from the crash.
Footage of the incident can be viewed here.
The Aston Martin can also be seen in the video with its hazard lights flashing. The extent of the damage is unclear.
At one point, the YouTube star begins searching through the pockets of a jacket and produces several documents while his girlfriend looks on.
Newsweek has reached out to Salva for comment.