YouTube Takes Down Accounts Linked to Waukesha Parade Attack Suspect Darrell Brooks
YouTube has taken down two channels associated with the suspect in the Waukesha Christmas parade attack.
Police said Darrell Brooks was behind the wheel of the SUV that sped through the parade in the Milwaukee suburb on Sunday, killing five people and injuring 48 others.
At a news conference on Monday, Waukesha Police Chief Dan Thompson said police would recommend he face five charges of first-degree intentional homicide.
Brooks, 39, is a rapper who went by MathBoi Fly on YouTube and other social media accounts. A music video posted on one account showed him rapping in front of a red Ford SUV that resembles the one that plowed through the parade. It's not clear if it is the same vehicle.
YouTube confirmed to Newsweek that two accounts linked to Brooks have been taken down.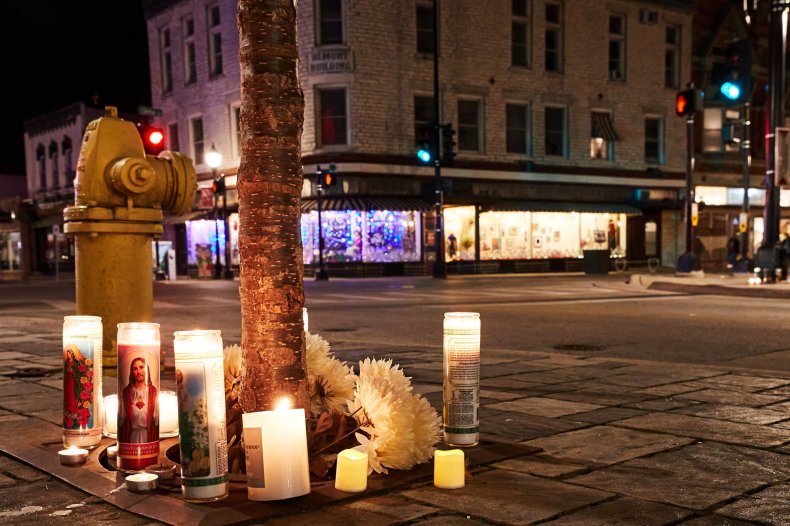 "Following the tragic event in Waukesha, our Trust and Safety team identified and terminated two YouTube channels associated with the suspect, in accordance with our creator responsibility guidelines," YouTube spokesperson Jack Malon said. "In total, prior to termination the channels had less than 350 subscribers and primarily uploaded rap music."
At Monday's news conference, Thompson said there was no evidence that what happened on Sunday was a terrorist attack. Brooks acted alone, he said.
Thompson said Brooks had fled the scene of a domestic disturbance minutes before he sped through the crowd at the parade.
Thompson said police were not pursuing Brooks before he entered the parade route. An officer did fire shots to try to stop him, but stopped firing because of the risk to others, Thompson added.
Brooks, who has a criminal record dating back to 1999, had been freed on $1,000 bail just days before the parade attack, according to court records.
The Milwaukee County district attorney on Monday said the bail recommendation was "inappropriately low," given the charges Brooks was already facing, and that it would be reviewed.
The bail was posted in a case where Brooks was accused of deliberately hitting a woman with his car after a fight in early November. He is facing charges of resisting or obstructing an officer, bail jumping, reckless endangering safety, disorderly conduct and battery. The latter three charges were connected to domestic abuse, according to court records.
In another active case against Brooks, he is facing two counts of reckless endangerment and possession of a dangerous weapon as a convicted felon. He posted a $500 bail in that case in February.