While when people typically think of viral videos, they think of short clips—perhaps a cute dog tearing up their owner's apartment or OwlKitty's mashups of movie trailers edited to star a black cat. But YouTuber Quinton Kyle Hoover, better known by his channel name Quinton Reviews, has just gone viral for a multi-hour video taking a deep look at the Nickelodeon sitcom Victorious.
The latest Quinton Reviews video is the fifth in his series of about what Hoover calls the "Nickelodeon Sitcom Universe" (NSU). While many live-action Nickelodeon shows to reference each other, Hoover is paying particular attention to the iCarly/Victorious/Sam and Cat trilogy of shows.
The newest video is "The End of Victorious," an eight-hour look at the show's last two seasons. After only three days of being live, it has been viewed over 1.2 million times.
"People often ask how I can talk about these shows for so long. It must seem crazy, for instance, to spend over thirteen hours on a teen sitcom that isn't exactly the zeitgeist anymore. What really happened is that, about a year ago, I decided I wanted to truly say everything I had to say about these shows without holding back. Victorious simply turned out to be a show with so much going on under the hood, with a decade's worth of fandom grief and unresolved curiosities. I like to think I held myself back in the end," Hoover told Newsweek in a statement.
While none of the NSU videos are short, the videos have been getting progressively longer. The first, which Hoover calls a "Episode 0" for the series is "The Reign of Fred Figglehorn," a three-and-a-half hour look at the YouTube star, played by Lucas Cruikshank, who transitioned to a Nickelodeon star. While a deep dive into Fred's career might seem like an odd inclusion, the character had an entire iCarly episode devoted to him.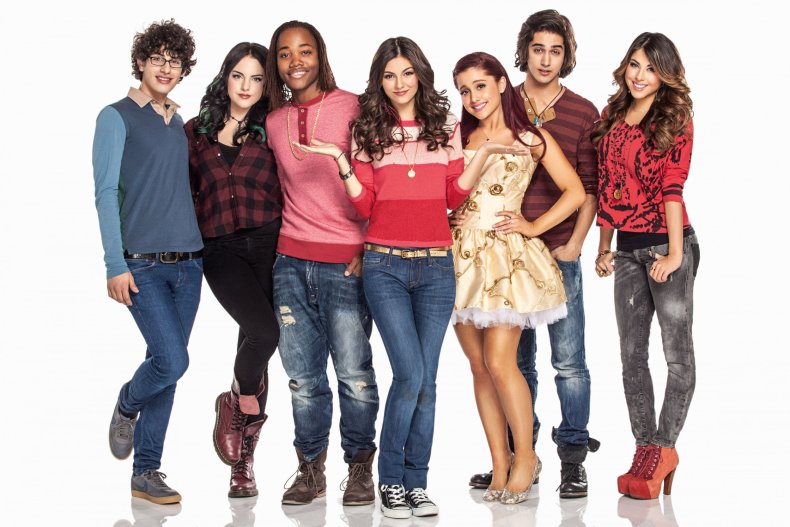 Hoover's looks at both iCarly and Victorious are split across two videos. This means Hoover has spent eight-and-a-quarter hours talking about iCarly and another 13-and-a-half hours speaking about Victorious. As the length implies—he's not just talking about the shows. Hoover goes into depth on every episode, the tie-in albums, merchandise, fan response, memes and just about every aspect of the shows not mentioned here.
Not just that, but Hoover approaches the material as an archivist would. His iCarly videos include a number of the iCarly.com website-exclusive videos, many of which are now considered "lost media." But for his latest Victorious video, not only does he talk about every single video posted to the show's website TheSlap.com, he and fan Dillon Pentz worked to compile a complete archive, which is now available at archive.org in high-quality video.
Of course, this isn't the only chapter in the saga to go viral. Hoover's previous Victorious video, "The Failure of Victorious," racked up 4.2 million views since it was posted on November 8, while his two iCarly videos have over 3 million views and 1.8 million views since their posting in June and September respectively.
Though Hoover has done a number of videos about Nickelodeon shows—including Mr. Meaty, Blue's Clues and SpongeBob SquarePants—he is also known for his work in archiving lost Garfield media. In one video, he goes into detail on his journey to Muncie, Indiana to uncover and restore every strip of Garfield creator Jim Davis' pre-Garfield strip, Jon.
In fact, at the end of the latest Victorious video, he urges fans to watch this video. "How I Rewrote Garfield History" is both the video he says he's proudest of, but one that didn't get nearly the number of views as his other work. Hoover's work with Garfield isn't done—he's currently preparing a video where he plays every single Garfield tie-in video game.
As for his Nickelodeon series, next up is a look at Sam and Cat—but no word on how long that video will be. He also teased a look at iCarly star Miranda Cosgrove's previous series, Drake and Josh, if he gets 1 million YouTube subscriptions by the end of the year. Hoover is currently at 651,000.
Update (3/12/2022, 3:30 p.m.): This article has been updated to include comment from Hoover.