Zac Efron Reportedly Rushed to Hospital With Dangerous Bacterial Infection Caught While Filming 'Killing Zac Efron'
Zac Efron was taken to hospital after falling ill while filming Killing Zac Efron in Papua New Guinea just before Christmas, it has been reported.
The actor allegedly fell ill with a bacterial infection and had to be flown to St. Andrews War Memorial Hospital in Brisbane, Australia, where he is said to have been in a stable condition.
The sickness was apparently life-threatening but reports say he was given the all-clear and permission to fly home to the U.S. on Christmas Eve.
The reports have not been confirmed. However, a spokesperson from Medical Rescue told reporters they had received a thirty-something U.S. citizens, who had to be transported from Papua New Guinea to Brisbane to receive medical care.
Newsweek has contacted Zac Efron's representatives for comment.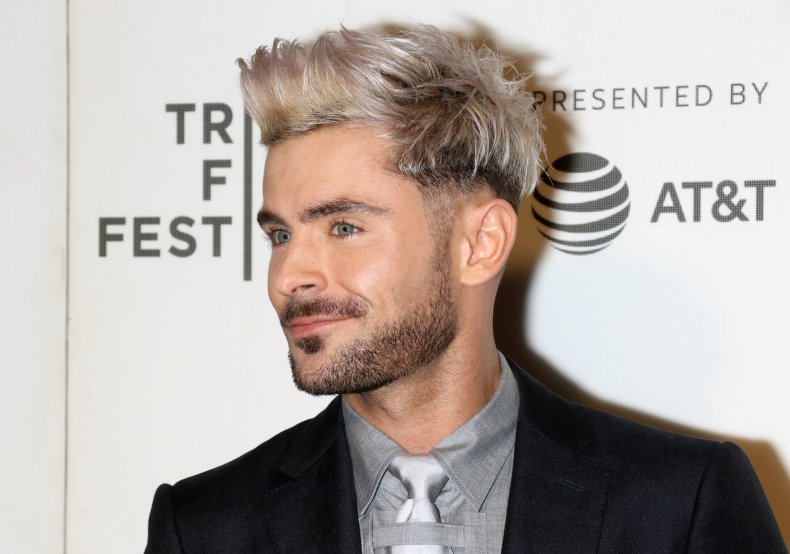 Efron was spending time in Papua New Guinea where he was filming a new documentary series called Killing Zac Efron, due to air on Quibi—a yet-to-launch short-form content platform.
The series follows the 32-year-old actor as he treks through the jungle "off-the-grid."
"I tend to thrive under extreme circumstances and seek out opportunities that challenge me on every level," said Efron, who also serves as executive producer, Variety reports.
"I am excited to explore any uncharted territory and discover what unexpected adventure awaits!"
The actor, who first achieved fame after starring in High School Musical in 2006, is not a novice when it comes to venturing off the beaten track. He has his own YouTube channel called "Off The Grid w/ Zac Efron" to document his travel adventures with his brother, Dylan.
However, he is more famous for his acting roles, which include The Greatest Showman (2017) and Neighbors (2014), also starring Seth Rogen, Rose Byrne and Dave Franco.
In one of his more controversial roles, Efron took on the part of the notorious serial killer Ted Bundy in 2019's Extremely Wicked, Shockingly Evil and Vile.
The story is told from the view of Liz Kendell (played by Lily Collins), Bundy's former girlfriend, and received some blowback from viewers and critics for what they said could be seen as the glamorization the serial killer.
"I am not into portraying a serial killer or anybody of this nature or glamorizing them in any way... it does not glamorize the killing. This is an important thing for people to hear," Efron said on The Ellen DeGeneres Show.
"However, telling a very, very introspective, intelligent look and peek[ing] inside the mind of two specific people—Liz, his longtime girlfriend, who knew him better than anyone, and also ... the general public who thought he was innocent."
But while there was debate around the content (and taste) of the film in general, Efron's performance was largely applauded.
Rotten Tomatoes gave the film a 56 percent score on the Tomatometer but wrote in the Critic's Consensus: "Extremely Wicked, Shockingly Evil and Vile often transcends its narrative limitations through sheer force of Zac Efron's compulsively watchable performance."
Efron is also featured as the executive director of That Awkward Moment (2014), Extremely Wicked, Shockingly Evil and Vile and Human Discoveries—a 10-episode cartoon series that aired earlier this year, following a group of animated cave people as they discover art, alcohol, fashion, racism, small talk and monogamy.
Newsweek has contacted Zac Efron's representatives for comment.