Zambia: 13 Opposition Parties Back President Ahead of Elections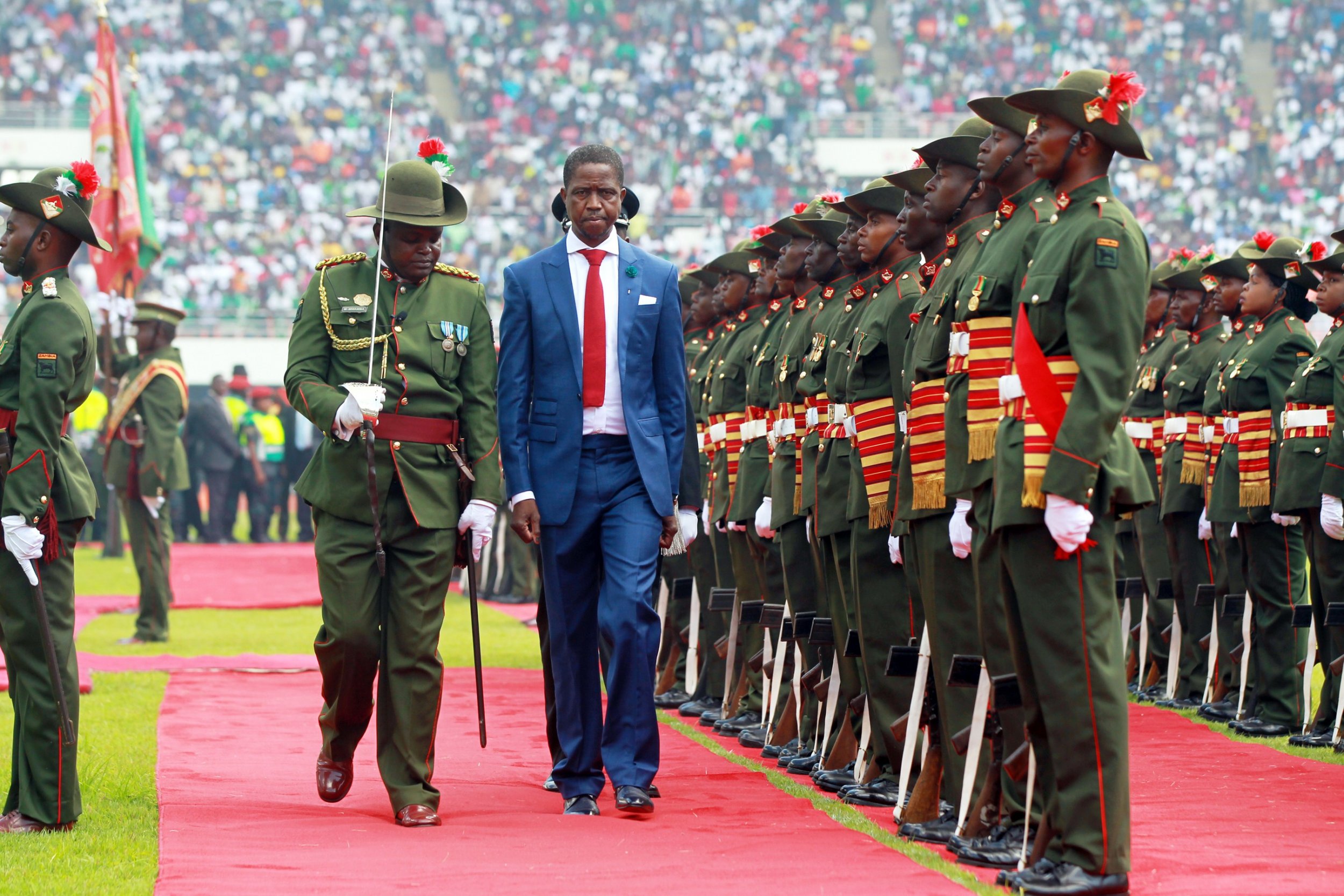 Thirteen opposition parties in Zambia have rallied around President Edgar Lungu ahead of a general election in August in the southern African country.
Lungu, the leader of the Patriotic Front (PF) party, succeeded the late president Michael Sata following a by-election in January 2015 after Sata's death. Lungu was elected with just 48.3 percent of the 2015 vote, ahead of rival Hakainde Hichilema of the United Party for National Development (UPND) on 46.7 percent, and will face off against his rival again in August.
The Zambian president has been accused of intimidating political opponents following a series of arrests in recent months. The leader of the Fourth Revolution Party, Eric Chanda, was arrested in March and charged with defaming the president in connection with an article published in the Zambian press back in May 2015. The UPND's vice president Geoffrey Mwamba was also arrested twice earlier in March, on charges of threatening the president, and for training a private militia to orchestrate violence during the elections. Mwamba denies the allegations and is standing trial on the latter charge.
The minor opposition parties have come together under the banner of a National Opposition Alliance (NOA), which has pledged its support for Lungu in the upcoming vote. Edwin Sakala, the leader of one of the opposition parties backing Lungu and interim president of the NOA, said that the creation of the group would see "a long-term working relationship with PF, while maintaining our individual political parties' identity and ideologies," according to Republic of Congo-based outlet Africa News.
Sakala also said the coalition wanted Lungu's PF to continue with developmental projects in the country. Zambia recently signed a 1 billion kwacha ($193,000) loan with the African Development Bank to fund various projects, including a sanitation program for the capital Lusaka and other infrastructure programs.
Zambia's economy is highly dependent on copper exports and it was negatively affected in 2015 by a slowdown in China—its second-largest export partner—due to reduced demand for copper. But copper prices have rebounded by 11 percent since January and Zambia's currency, the kwacha, was recently ranked as the world's best-performing currency so far in 2016 by Bloomberg, climbing 19.9 percent against the U.S. dollar.