In Pictures: Zambia Goes to the Polls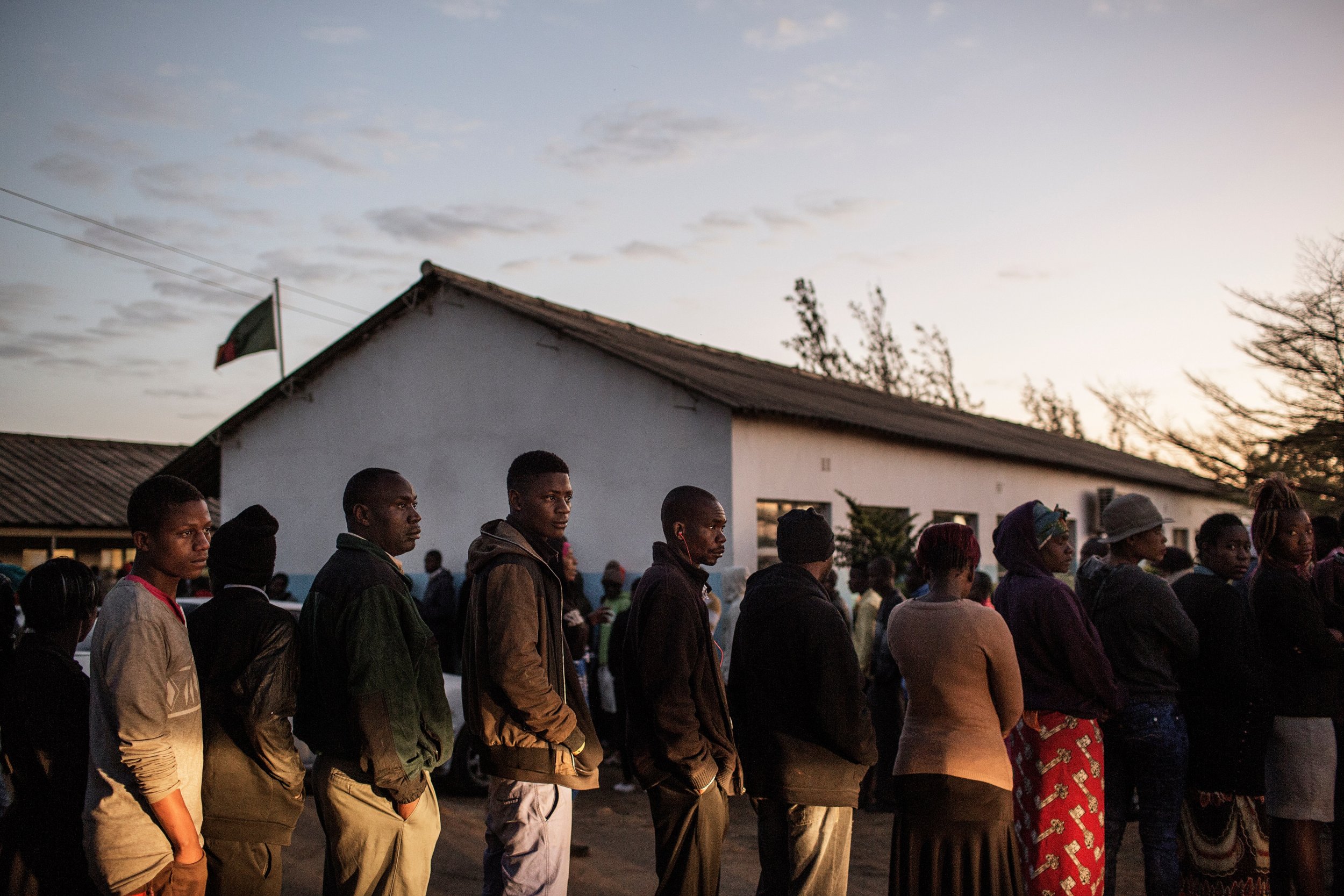 Zambia's elections remained largely peaceful as the country's electorate headed to the polls Thursday, with five choices to make.
Voters in the southern African country are deciding on their next president, MPs, mayors and local councillors, as well as voting in a referendum on an amendment to the constitution.
The presidential race is likely to be a straight contest between incumbent Edgar Lungu of the Patriotic Front (PF) and Hakainde Hichilema, the leader of the opposition United Party for National Development (UNPD).
Lungu came to power in January 2015, replacing the late Michael Sata, who died in office in October 2014. The PF leader defeated Hichilema in a tight race in the last election, winning by a margin of less than 28,000 votes.
Voting has so far been calm and orderly, with many Zambians sharing pictures of their inked thumbs and fingers on social media as a sign that they have fulfilled their civic duty.
Both the leading presidential candidates have been to the ballot box.
Zambia is one of sub-Saharan Africa's most politically-stable countries, undergoing several peaceful transfers of power since becoming independent in 1964. The country has been one of Africa's fastest-growing economies over the past decade, largely due to its substantial copper production. But poverty is still widespread and the country has one of the lowest life expectancies in the world at an average of 52.15 years, according to the CIA World Factbook.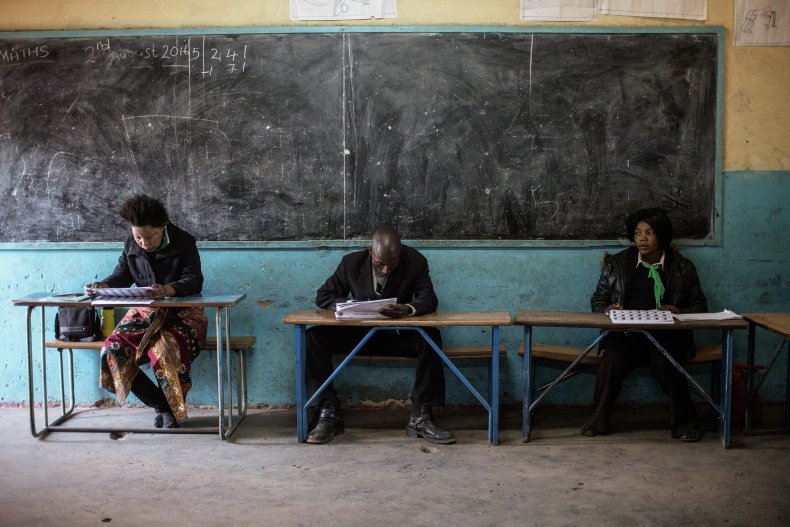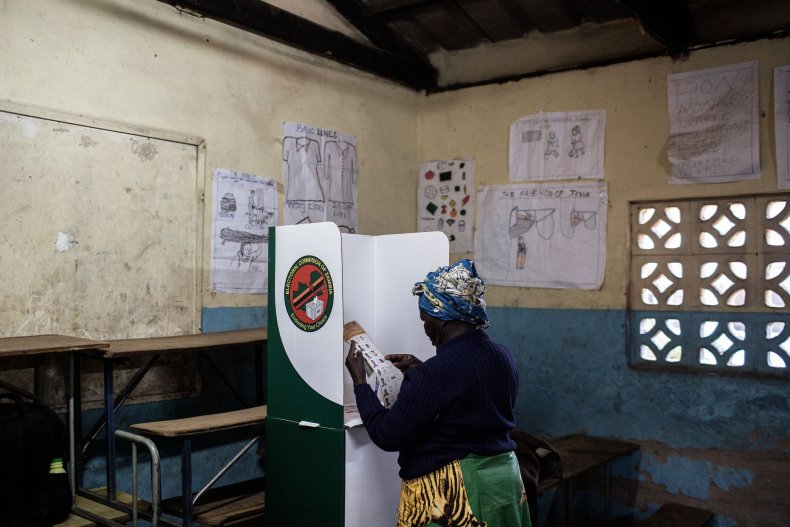 In the constitutional referendum, Zambians will decide on whether or not parliament can amend the part of the constitution—known as the Bill of Rights—that deals with individual, civic and political rights. The ballot paper for the referendum employs an interesting use of symbols—voters in favor of allowing the amendment tick a box symbolized by an eye, while those against vote with the ear.
The electoral process has been applauded by international authorities, including the European Union observer mission in Zambia. The head of the EU observer mission, Cécile Kyenge, said the good turnout was a sign that "Zambians value their democratic rights."
Former Nigerian President Goodluck Jonathan has also been getting in on the act. Jonathan, who is working as an election observer for the African Union, conducted a tour of polling stations in the capital Lusaka to ensure that things were going as planned.