Zambia: Riots in Capital Lusaka After Spate of Ritual Killings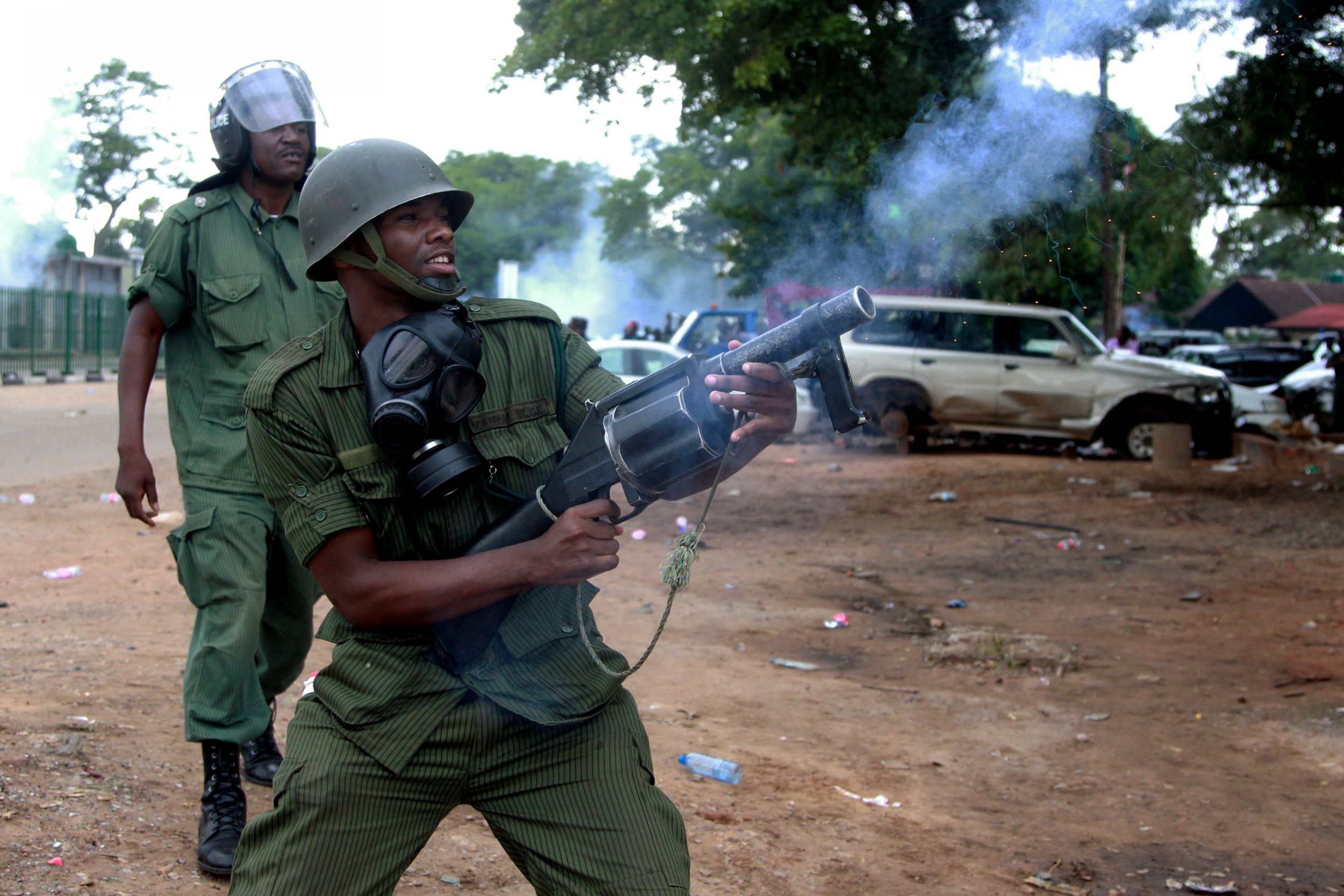 Hundreds of people rioted in Zambia's capital city of Lusaka on Monday, following a recent spate of ritual killings blamed on foreigners.
The rioters looted shops owned by Rwandan refugees, according to AFP.
Foreigners have been accused of being behind suspected ritual killings in Zambia—at least six people have reportedly been killed in Lusaka in recent weeks and their body parts, including hearts and genitalia, removed, Reuters reported. The wave of killings started on March 17, when police found four male corpses with missing genitalia in the George neighborhood of Lusaka.
Zambian Home Affairs Minister Davies Mwila told reporters on Tuesday that police had arrested 11 suspects in connection with the killings. "What is important is that these are suspects, whether Zambians or foreigners and they are helping with investigations," said Mwila, according to news site Lusaka Times.
Mwila added that around 250 residents were also in police custody for participating in the riots, which have reportedly continued into Tuesday. Zambian President Edgar Lungu previously said on Sunday that four suspects had been arrested with human body parts in connection with the killings.
The Charge d'Affaires at Rwanda's High Commission in Zambia, Abel Buhungu, released a statement on Tuesday saying the commission was in touch with Zambian authorities and that "Rwandans are meanwhile advised to be alert and avoid unnecessary risks."
Zambia is holding a general election in August, when Lungu will seek to extend his term. Ritual killings and child sacrifice, in particular, have previously occurred across Africa in the run-up to national elections—a Uganda-based charity said in February that six children were mutilated and murdered prior to the February 18 vote, while Ivory Coast set up a special unit to investigate a series of suspected ritual killings prior to the 2015 elections. The practise is sometimes believed to bring good fortune.