The biggest surprise during Nintendo's E3 2019 online presentation was the confirmation that a sequel to The Legend of Zelda: Breath of the Wild is in development.
Not much was shown, but a trailer featuring Link and Zelda exploring a dungeon as the same evil energy that powered Ganon begins to spread. They climb lower and lower inside this dungeon and see a shriveled up body of what looks to be Ganondorf.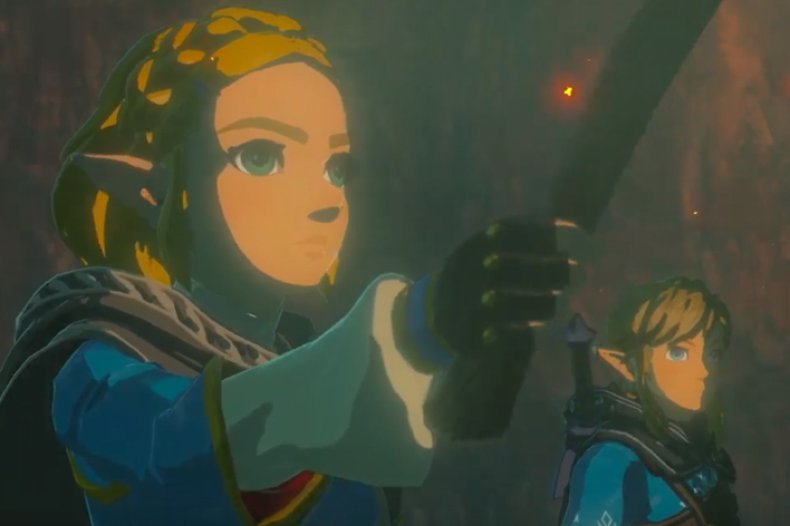 Breath of the Wild was the launch title for the Nintendo Switch in 2017 and released for Nintendo Wii U as well. It was a change from the classic dungeon, puzzle-solving gameplay that fans of Legend of Zelda may have been accustomed to. Breath of the Wild brought more of an open-world gameplay with survival elements.
The story of Breath of the Wild starts with Link awakening to a world that has been taken over by Ganon. He has lost his memories, but as he explores the land of Hyrule he begins to piece together what led to him being in a cryogenic state.
While The Legend of Zelda timeline is pretty muddled, Breath of the Wild seems to be the start of something completely new. The confirmation of a sequel seems to mean that Nintendo will be trying to streamline this world of Zelda.
Since its release in 2017, Breath of the Wild saw some updates including a story DLC called The Champions' Ballad.
No release date was announced, but fans shouldn't expect the Breath of the Wild sequel to release until at least 2021.
The Legend of Zelda: Breath of the Wild won best game at the 2017 Game Awards, beating some stiff competition in Horizon Zero Dawn, Persona 5, PlayerUnknown's Battlegrounds, and fellow Nintendo game, Super Mario Odyssey.
What do you think of the announcement of a sequel to Breath of the Wild? What do you hope to see in this game? Let us know in the comments section below.