Zelensky Says Russia Controls Almost All of Luhansk, 'Occupiers of Rubble'
Ukrainian President Volodymyr Zelensky is acknowledging Russia has effectively seized a strategically vital region of eastern Ukraine, but said its victory came at a steep cost, calling Russian forces "occupiers of rubble."
Zelensky told CNN Thursday that Russia controls "almost all the Luhansk region," a province in eastern Ukraine that the Kremlin is seeking to use as a foothold in its war effort. The Ukrainian leader's remarks came days after Moscow claimed victory in the province following fierce fighting for control of two key cities.
Ukrainian officials on Saturday denied reports that Russian forces had conquered the city of Lysychansk, one of the last holdouts in the Luhansk province. A day later, Ukraine's General Staff of the Armed Forces said they were forced to withdraw from the embattled city in the face of the more advanced Russian military.
Russian forces late last month took control of the nearby city of Severodonetsk after weeks of fighting.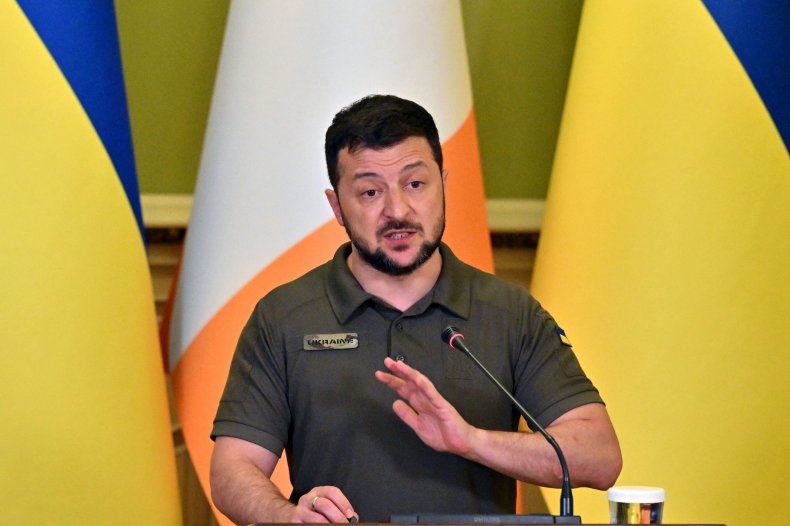 "I don't even understand what exactly they're controlling there," Zelensky told CNN. "They ruined towns, schools. They are the occupiers of the rubble?"
After earlier setbacks in the invasion of Ukraine, Russia has set its sights on Luhansk and Donetsk provinces as part of the Kremlin's broader aim of establishing control over Ukraine's eastern Donbas region.
The United Nations High Commissioner for Refugees said in a report last week that hostilities have blocked humanitarian groups from delivering aid to Severodonetsk and other areas in the Luhansk province.
"Access to water and healthcare there remains worryingly limited," the agency said in the report. "Lack of access to electricity remains at an alarming level: more than 625,000 users, including families, businesses and public institutions in (Luhansk and Donetsk provinces), have not had electricity for weeks on end."
The U.N. earlier this week recorded 2,844 civilians killed and 3,408 injured in the two contested provinces.
Donetsk Governor Pavlo Kyrylenko on Tuesday ordered the mass evacuation of all remaining 350,000 civilians in the region in anticipation of Russia's continued advance.
Oleksiy Arestovych, an adviser to Zelensky, said in a video post earlier this week that the Kremlin paid "a big price" for Severodonetsk and Lysychansk, calling it "the last victory for Russia on Ukrainian territory," reports Radio Free Europe. He said Ukraine is planning counteroffensives in the south.
Despite being pushed back, Zelensky told CNN that Ukrainian forces are "fighting on the outskirts of this region" and withdrew to avoid heavy losses.
Zelensky vowed Ukraine would "fight for every inch of our territory" and reiterated his insistence that his country would not cede any land to Russia to end the war.
"Some areas lost to the Russian occupiers, we will definitely win back," Zelensky told CNN.
Newsweek has reached out to the Russian government for comment.