Fate of Remaining 10,000 in Lysychansk a 'Sad Consequence': Deputy PM
A senior Ukrainian official says civilians remaining in the now Russian-occupied city of Lysychansk face violence in addition to intense questioning over their loyalties.
Ukrainian Deputy Prime Minister Iryna Vereshchuk described the bleak circumstances of residents of the war-battered city in a nationally televised speech, Ukrainska Pravda reported Wednesday. Vereshchuk's update comes days after Russian forces claimed to have captured Lysychansk, one of Ukraine's last holdouts in a strategically significant area.
Vereshchuk, who also serves as minister for Reintegration of the Temporarily Occupied Territories, said in her speech that about 10,000 to 12,000 people remain in Lysychansk after most residents fled the city.
"And what is happening to them now, unfortunately, is the sad consequence when people did not hear and did not listen to the authorities when we told them and arranged for them to evacuate," she said.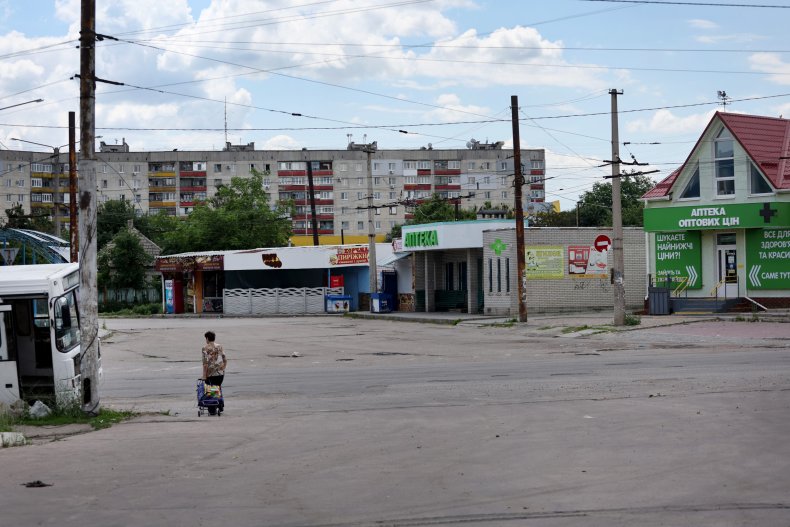 She said the remaining residents will be taken by Russian forces to "filtration camps" where she said they could face beatings or torture. Civilians will also be scrutinized for membership in Ukraine's armed forces, she said. Russian forces will examine civilians' tattoos, social media posts or relatives fighting for Ukraine for signs of patriotism, she said.
So-called "filtration camps" have been set up by Russian forces in occupied areas, according to Ukrainian officials. These camps, they say, are the first stop for Ukrainians deported to remote parts of Russia. Vereshchuk said in March that the number of forcibly deported Ukrainians could be as high as 40,000.
Russia has claimed that some Ukrainian civilians willingly traveled to the country, which the U.S. has disputed.
After earlier failing to strike a knockout blow to Ukraine, Russian forces have turned their attention to the country's eastern Donbas region, an area that is home to a large population of Russian speakers and two separatist republics that are friendly with Moscow.
Russian forces last month took full control of the city of Severodonetsk in Ukraine's eastern Luhansk province after intense fighting, before setting their sites on Lysychansk.
Ukraine's General Staff of the Armed Forces said in a Facebook post Sunday that its defense forces were forced to withdraw after heavy fighting for Lysychansk, adding that "we will come back and win for sure!"
"In the face of Russian occupation troops' multiple advantage in artillery, aviation, active basefire systems, ammunition and personnel, continuing the city's defense would lead to fatal consequences," the post said. "In order to save the lives of Ukrainian defenders, the decision to leave was made."
Newsweek has reached out to the Russian government for comment.