Zimbabwe: Anti-Government Activists Beaten Ahead of Bond Note Protests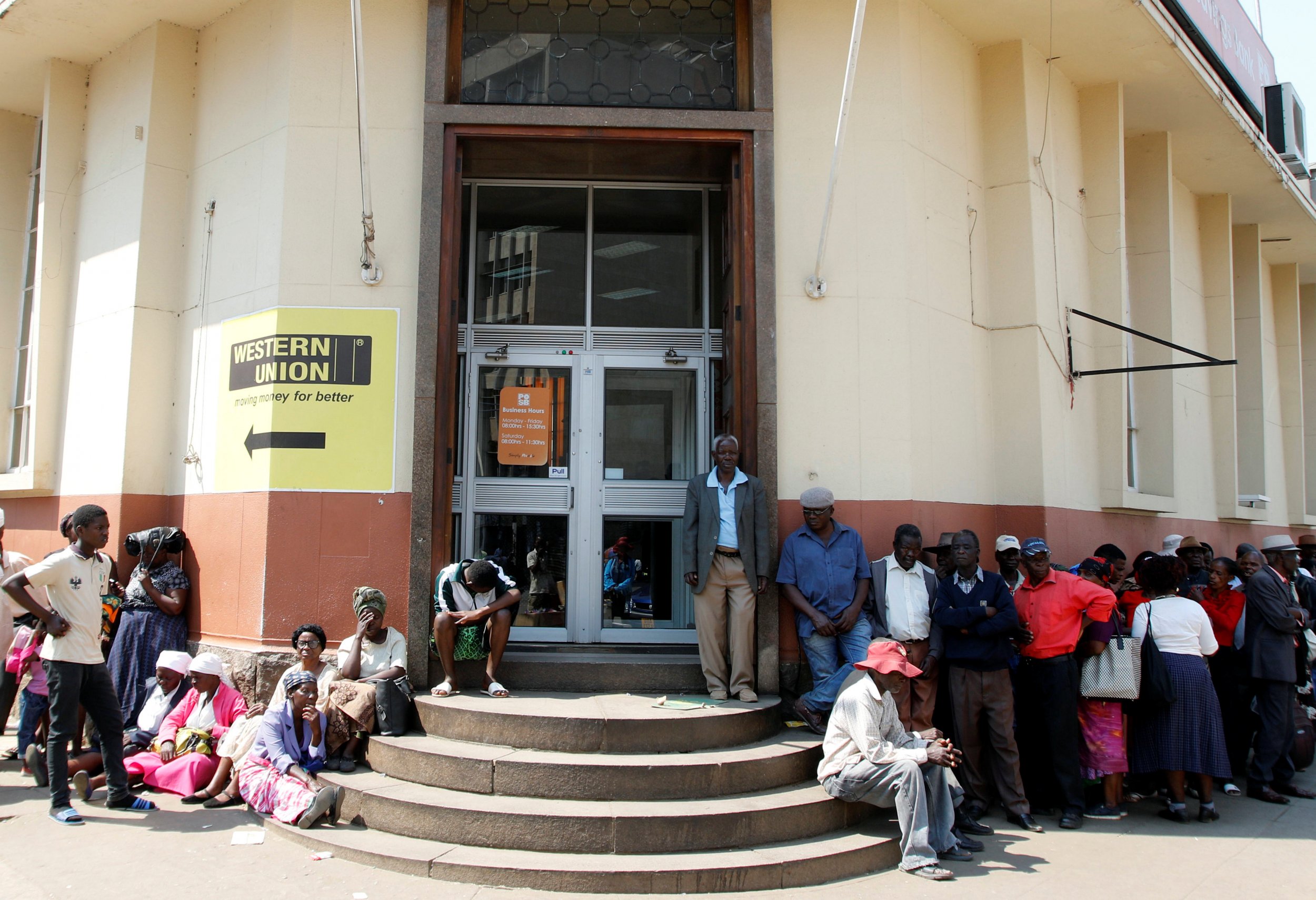 Several anti-government activists in Zimbabwe, including one whose brother has been missing for more than a year after a suspected abduction, have been kidnapped and beaten ahead of a mass demonstration Friday.
Patson Dzamara told the BBC that armed men, some wearing police uniforms, had abducted him Thursday night and beaten him with iron bars. Dzamara said that the men debated whether to kill him before leaving him naked at a lake near the capital Harare.
Zimbabwe's police headquarters in Harare did not respond to several requests for comment.
Dzamara is part of an activist movement planning mass demonstrations in Zimbabwe Friday, which are pegged to the government's decision to introduce bond notes—a pseudo-currency pegged to the U.S. dollar.
Some Zimbabweans are concerned that the circulation of bond notes could be a step towards reintroducing the Zimbabwean dollar, which was discontinued after suffering massive hyperinflation between 2007-08. A non-profit organization, Zimbabwe Lawyers for Human Rights, has lodged an application at the High Court, asking for President Robert Mugabe's decision to permit the introduction of bond notes by using his presidential powers to be overturned.
Another protest leader, Silvanos Mudzvova, told AFP that at least six activists, including Dzamara, had been abducted and beaten by unidentified men ahead of the demonstrations. Three remained unaccounted for, he said. "This is the most barbaric thing to do. That's not the way to stop dissent," said Mudzvova.
Zimbabwe's economy has been decimated by several factors, including government policy, which has included land seizures and a policy of "indigenization" that required foreign-owned companies to sell majority stakes to local buyers. Citizens have been queuing for hours at banks in a desperate bid to get their cash, as withdrawals have been limited.
The Southern African country has seen large-scale civil unrest in 2016, as social media movements have morphed into street demonstrations against Mugabe, who has ruled Zimbabwe since 1980. A Harare pastor, Evan Mawarire, coined the hashtag #ThisFlag to express his dissatisfaction with the government. Mawarire's social media posts evolved into a movement, which organized a national stay-at-home protest in July. Even some of Zimbabwe's influential war veterans have called on Mugabe to retire, but the 92-year-old president has remained defiant.
Dzamara is the brother of Zimbabwean journalist Itai Dzamara, who was abducted by unidentified kidnappers in March 2015 and has not been seen since. The journalist was a prominent government critic, and Dzamara told Newsweek in June that he suspected the Zanu-PF regime was behind his abduction.
At the United Nations Human Rights Council in Geneva in November, Zimbabwean Vice-President Emmerson Mnangagwa said that the country's authorities were investigating "all leads to establish the whereabouts of our citizen."