Zimbabwe Drought Leaves 4 Million in Need of Food: Minister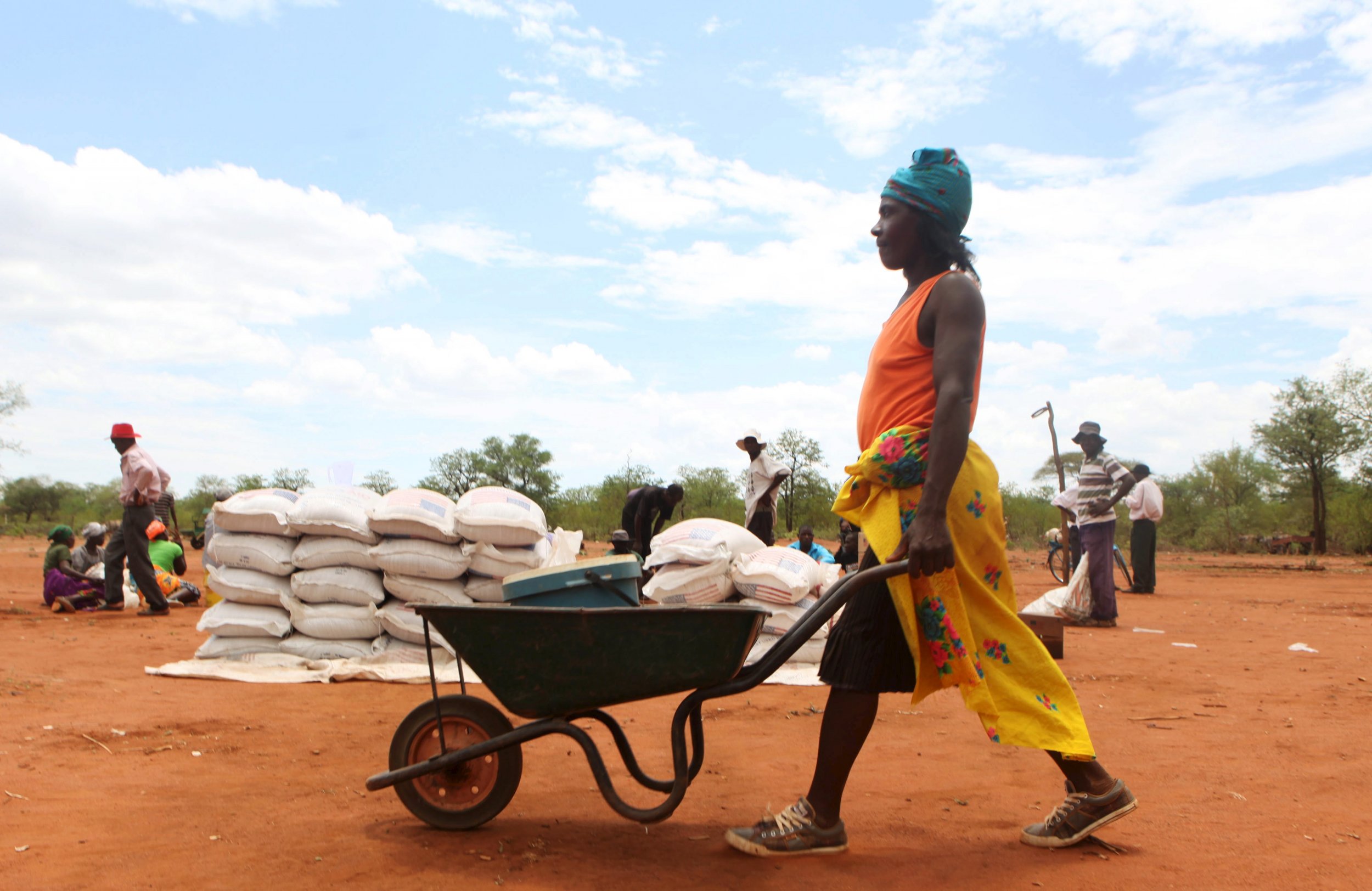 Some four million people in Zimbabwe are in need of food aid as the country struggles to deal with a devastating drought wrought by the El Nino weather pattern.
Zimbabwe's 92 year-old president, Robert Mugabe, declared a state of disaster in some parts of the country in February and Vice President Emmerson Mnangagwa appealed to the private sector and Zimbabwean diaspora for almost $1.6 billion in food aid to help its population.
The country's public service, labor and social welfare minister Prisca Mupfumira said on Monday that the government had around three months worth of maize stored. "We have mobilized the resources and it is all systems out to ensure grain is moved from areas with surplus maize to those that have a deficit," said Mupfumira, according to state-owned newspaper the Herald. Zimbabwe has a population of around 14 million, meaning that almost a third of Zimbabweans are in need of of food aid.
The minister also rejected claims that food aid was being distributed on a party-political basis. Morgan Tsvangirai, the leader of the opposition Movement for Democratic Change, has led peaceful protests against what he and his supporters claim is the unfair distribution of food to supporters of Mugabe's ruling Zanu-PF party. "As government, we have a responsibility to ensure people have food despite political affiliation," said Mupfumira.
El Nino is a periodic weather event, occurring every seven to eight years, caused by the warming of waters in the Pacific Ocean and which results in disruption to weather patterns across the world, exacerbating droughts in some areas and increasing the risk of flooding in others. Rainfall levels have plummeted across Southern Africa, with areas of Zimbabwe, South Africa and several other countries experiencing their driest rainfall seasons in the last 35 years, according to the United Nations World Food Program.