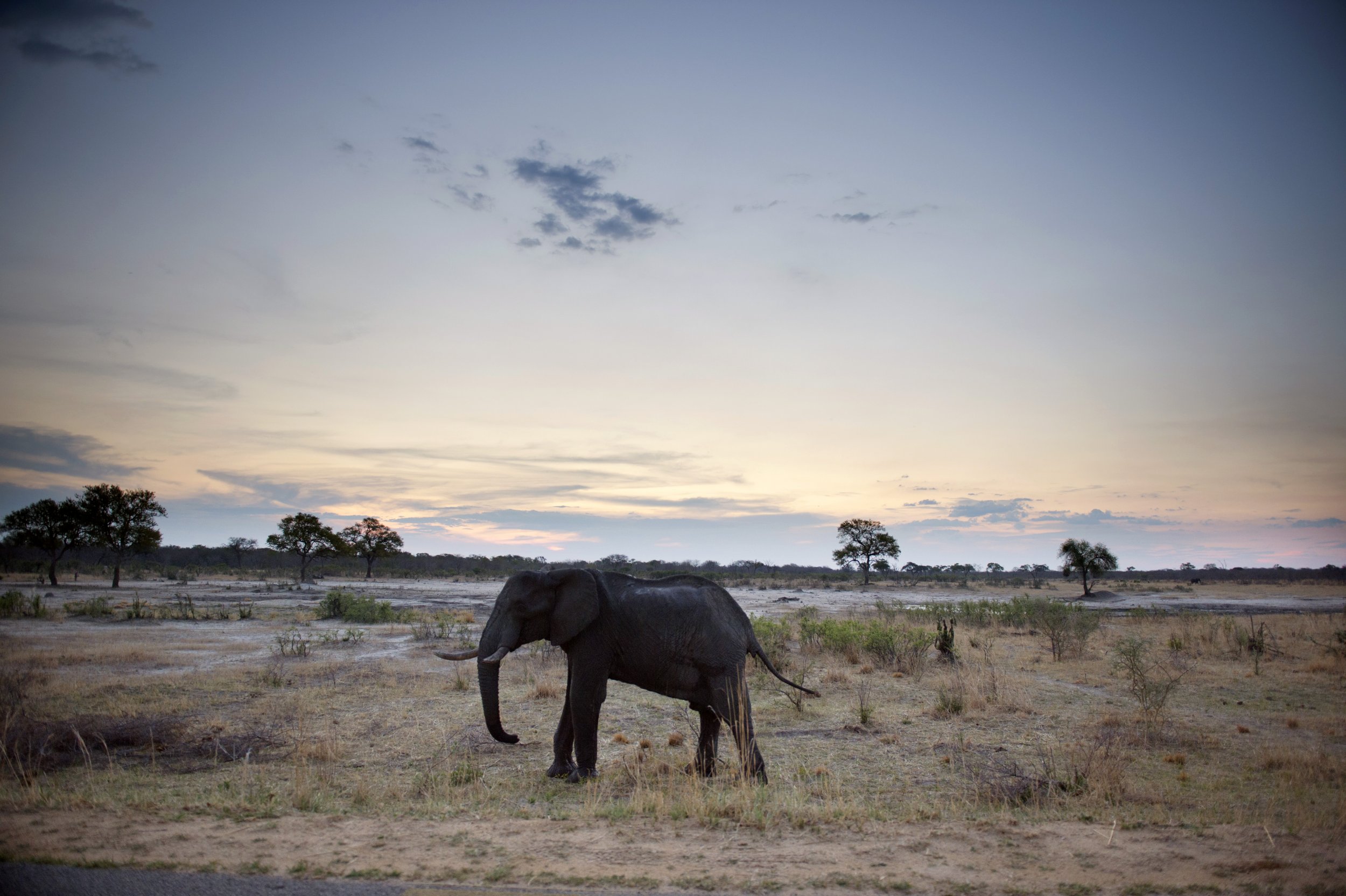 Zimbabwe has refused to burn its ivory stockpiles and has instead urged its neighbors to support efforts to lift an international ivory trade ban.
The southern African country has an elephant population of around 84,000 and a stockpile of about 70 tons of ivory, worth an estimated $35 million, according to a government paper seen by Bloomberg.
Zimbabwe plans to lobby for an international ban on ivory sales to be lifted at a meeting of the Convention on International Trade in Endangered Species (CITES), due to take place in South Africa in September. International trade in ivory has been banned since 1989 by CITES.
Zimbabwe Environment Minister Oppah Muchinguri-Kashiri told diplomats from the South African Development Community, an intergovernmental organization in southern Africa, that banning trade in ivory would not stop poaching of elephants and that it was necessary to lift the trade ban in order for Zimbabwe to protect its remaining elephant population. "To us, burning is not an option, we need the resources for sustainable wildlife conservation," Muchinguri said in Harare, Reuters reported.
In the government paper to be put forward at the CITES meeting, Zimbabwe estimated that it lost 439 tons of ivory—worth an estimated $226 million—to illegal hunting between 2002 and 2014, which it views as a direct consequence of the trade ban on ivory. The paper said that Zimbabwe's national parks are surrounded by "hostile people who are trying to recover their wasted investment in elephants" and that the trade ban has removed the incentive to protect elephants and other wildlife.
Patrick Bergin, CEO of the African Wildlife Foundation, tells Newsweek that Zimbabwe's proposal has little prospect of widespread acceptance. "One is tempted to say a snowflake in hell," says Bergin. "It has no possibility whatsoever of passing and so why Zimbabwe would spend political capital or time or breath proposing something that has so little chance of any serious consideration at all, I don't understand."
Besides the international ban, CITES has allowed some experimental sales of ivory from several African countries, including Zimbabwe, to southeast Asian countries such as Japan. Bergin says that while he is "sympathetic" with Zimbabwe's need to raise funds for conservation, legalizing trade in ivory is not the way to do it. "No one is going to stand up and buy ivory in the current climate, so it's rather a moot point and we have to find other ways [of funding conservation]."
Kenya burned about 105 tons of elephant tusks and rhino horns in April, the biggest ever ivory-burning event. The stockpile was worth an estimated $150 million but Kenyan President Uhuru Kenyatta said the incineration was "a statement that for us ivory is worthless unless it is on our elephants." Other African countries including Malawi and Ethiopia have also burnt ivory stockpiles. Bergin says that such demonstrations send a "clear and unambiguous message" to those involved in poaching that "the trade in ivory is over forever."
Zimbabwe's wildlife authority put some of its wildlife up for sale in April in a bid to raise funds to deal with a drought in the country that has left more than 4 million people in need of food aid.