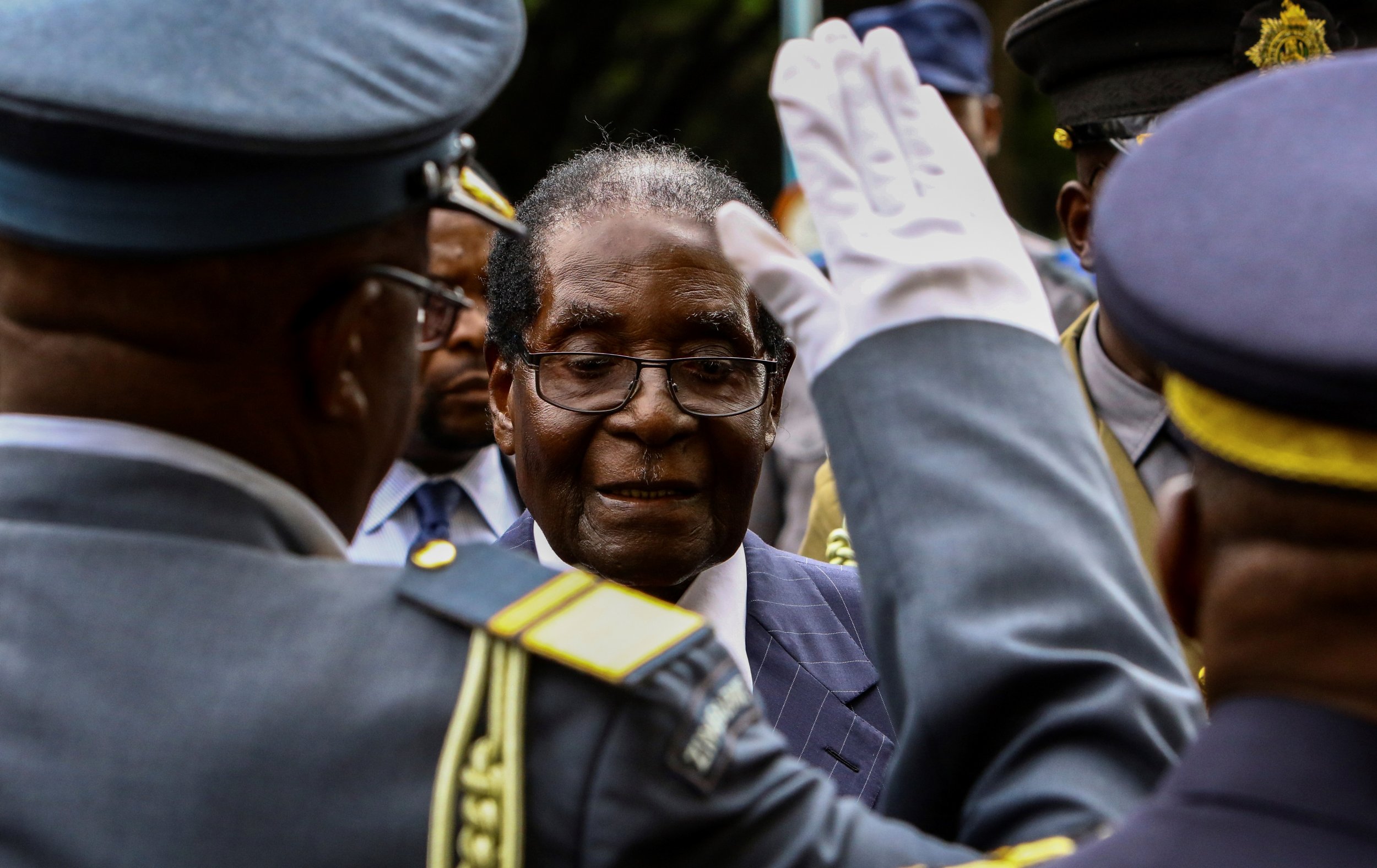 Zimbabwe's embattled President Robert Mugabe has torn into members of his own party, accusing them of "shameless ambition" and "dirty politics" as debates about who will succeed the 92-year-old continue.
The Southern African country has seen an unprecedented wave of protests in 2016, organized by political opponents and civil society activists, against the dire state of the economy and calls for Mugabe to step down after 36 years in power.
In an address in Harare on Wednesday before a two-day party conference, Mugabe called for unity within the party and for an end to "internecine" conflict.
"I have said this before, that there is nothing wrong in expressing an ambition or aspiring for leadership positions or higher offices, be it in the party, private sector, government," said Mugabe, according to Zimbabwe's state-run Herald newspaper. "But I have, however, also frowned upon shameless and unbridled ambition to ride roughshod over others."
Observers believe there are two main factions positioning themselves to take power when Mugabe finally retires or dies in office. One, known as the Generation 40 or G40 faction, is backing the president's wife Grace Mugabe for the top job, while another is supporting Vice-President Emmerson Mnangagwa. The latter faction is known as the Lacoste group, a reference to Mnangagwa's nickname of "The Crocodile;" Mnangagwa was part of the Crocodile Group, a revolutionary faction involved in Zimbabwe's independence struggle.
Zimbabwe's central bank took the decision to start printing a pseudo-currency known as bond notes in November to deal with a crippling shortage of foreign exchange, particularly U.S. dollars. The bank said that bond notes will have an official exchange rate of 1:1 with the U.S. dollar, but many observers are concerned that printing money could lead to a return to Zimbabwe's hyperinflationary era of 2007-08, when the Zimbabwean dollar became worthless as inflation peaked around 90 sextillion percent—nine followed by 22 zeros.
The country is also suffering from a drought that has left millions of people facing food shortages, while unemployment levels also remain high. A recent Transparency International report claimed that corruption was costing the Zimbabwean economy at least $1 billion per year.
Mugabe has been Zimbabwe's only ruler since independence in 1980, and has remained in power despite a series of disputed elections. Although he previously indicated that he would die in office, the 92-year-old recently hinted that he may be willing to retire, provided it was on his own terms.