Are Southern Africa's Liberation Movements in Crisis?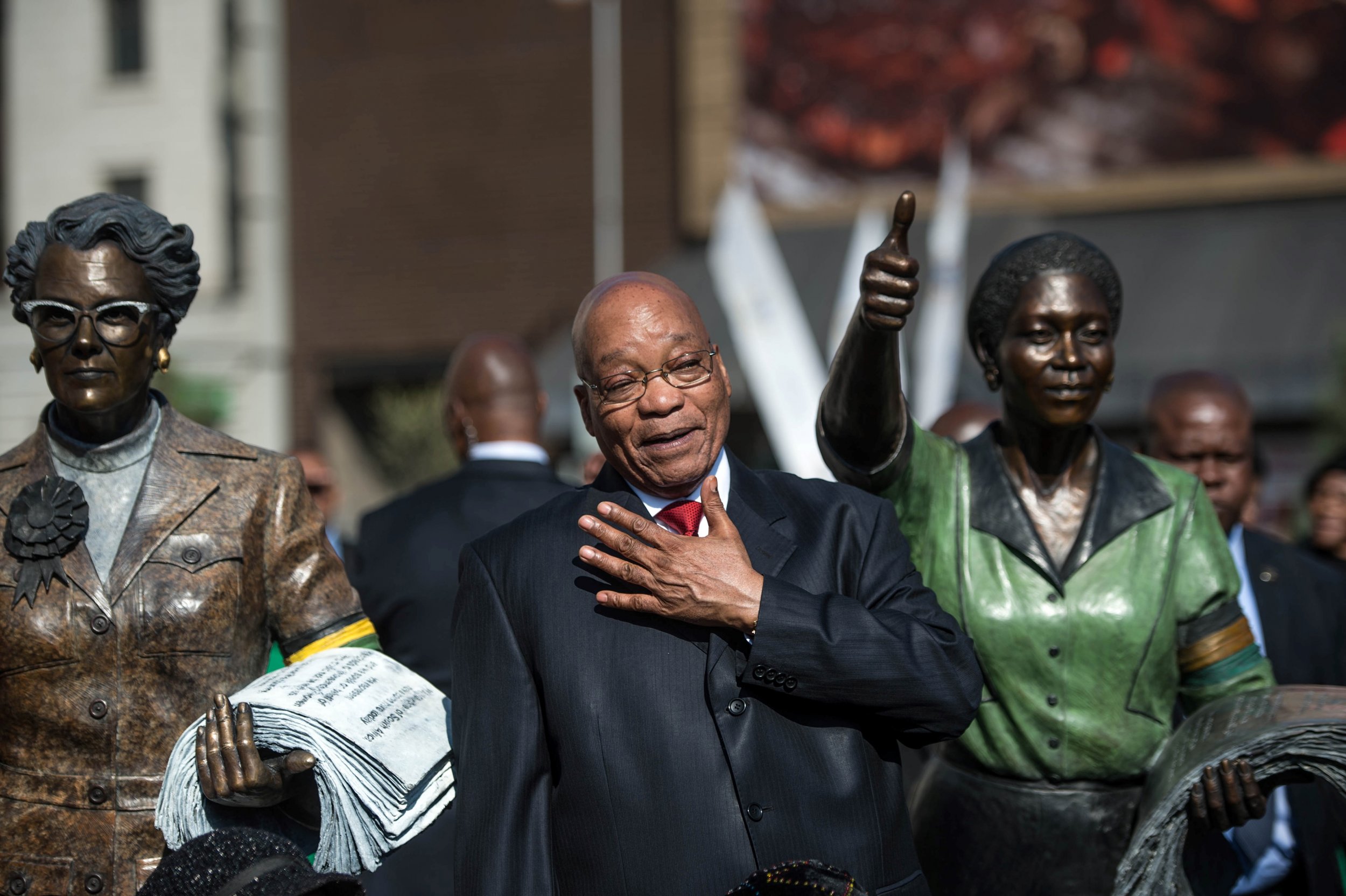 It really is a tough time being a liberation party of government in southern Africa at present.
The African National Congress (ANC) has just lost control of major cities in South Africa in the country's municipal elections, registering its worst electoral performance since the end of apartheid in 1994. A vicious power struggle over succession to 92-year-old President Robert Mugabe is heating up in Zimbabwe. Renewed armed violence in Mozambique between old civil war foes has seen thousands flee to neighboring Malawi. And in Angola, José Eduardo dos Santos, the world's second-longest-serving president, has signaled that he will step down in 2018. All eyes are on who the Movement for Popular Liberation of Angola (MPLA) chooses as its de-facto vice-presidential candidate, and likely dos Santos's successor, for multiparty elections in 2017.
Since change is in the air, can we see patterns in the political trajectories of southern African countries and whether there is something special about National Liberation Movements (NLMs) and the governments they have spawned?
Their leaders certainly believe themselves to be exceptional. South Africa's President Jacob Zuma described his mandate in divine terms in May 2008. "Even God expects us to the rule this country… It is even blessed in heaven. That is why we will rule until Jesus comes back," he said. Similarly, Mugabe has said previously that he intends to rule until he is 100 and will not relinquish control of Zimbabwe "until God says, 'Come.'"
NLMs portray themselves as the political aristocracy of southern Africa that have earned their legitimacy to govern through armed struggle in perpetuity. But they have, in fact, reinvented history—with particular emphasis on the armed struggle—to provide historical legitimacy and solidarity in order to combat internal and external threats to their national democratic revolutions.
The ANC in South Africa, the South West Africa People's Organization (SWAPO) of Namibia, and the Zimbabwe African National Union (ZANU, which later became ZANU-PF) all have in common independence settlements sharing two of the same fundamental characteristics: settler populations that lost political power in exchange for guarantees of rights of minorities and property; and NLMs that gained control of the state in an exchange for accommodation with domestic and international capital.
In Angola and Mozambique, everything was expropriated by the state at independence, and although gradually there has been some privatization, land remains leased by the state.
The principal concern of the NLMs has been the consolidation of power (including through transitional elections) and all show a trajectory of political, social, and ideological decline. Incumbency has also enabled the NLMs to use the administrative and financial resources of the state and to set up of party business empires.
But there are also some significant variations. ZANU-PF, unlike SWAPO and the ANC, lacked a secure national mandate and has needed to manipulate election victories in a phenomenon that is still playing out today. The near loss of the 2000 parliamentary election and 2002 presidential election prompted ZANU-PF to ensure it would not lose again through fair or foul means.
Checks and balances play an important role and functioning institutions can limit NLMs. Carefully-protected neutrality of the electoral institutions in Namibia and South Africa have served both countries well, but in Zimbabwe they became progressively politicized and militarized. There is a wider southern African lesson here—elections in 2014 and 2015 in Malawi and Zambia worked because their institutions were respected, but the 2013 elections in Zimbabwe and 2014 elections in Mozambique were flawed partly because their electoral institutions were compromised.
Constitutions play a protective role here too. Constitutionalism has not only imposed boundaries on ruling power but has also given impetus to internal party democracy in the NLMs, such as the blocking of SWAPO's Sam Nujoma from running for a fourth term as president.
Leadership renewal and understanding changing fortunes may also prolong popular support. SWAPO in Namibia has had smooth and peaceful changes of president and also seems to be working harder to be accountable. There are transferable lessons for other southern African NLMs from SWAPO's experience. It is not coincidence that former president Hifikepunye Pohamba won the 2014 Ibrahim Prize for Achievement in African Leadership and that the current President Hage Geingob and his wife openly have declared all their assets—a sharp contrast to many of their southern African colleagues.
All NLMs recognize the need for a major change in economic direction to address the needs of their impoverished majorities, but how to achieve this is less clear. In the 1990s, the ANC sought to convince investors that South Africa was open for business and adopted a policy agenda that appeased these interests. But is the deal that the ANC has constructed with capital sufficient to sustain its rule against a backdrop of still-brutal social inequality, massive unemployment and growing social protest?
As we have seen in Zimbabwe and Mozambique, and now in South Africa, NLMs that become complacent do so at their peril. Increasingly, all NLMs are becoming ordinary political parties. Their decline will though be drawn out with many bumps along the way, but what is sure is that they will not rule until Jesus comes back.
Dr Alex Vines OBE is Head of the Africa Program at international affairs think-tank Chatham House and a senior lecturer at Coventry University.