Some Republicans 'Willing To Lie for Power,' Jan. 6 Committee Member Says
A Democratic politician investigating the storming of the Capitol on January 6, 2021 has blasted some Republican Party members as "willing to lie" to achieve power.
Congresswoman Zoe Lofgren from California, who is participating in the public hearings into the civil unrest that left several people dead and 140 police officers injured, made the claims during an interview with British newspaper the Guardian on Sunday. She compared the reluctance of some Republicans to testify with Republicans who initially defended former President Richard Nixon after the Watergate scandal in the 1970s.
She said: "The difference with the Republican leadership today is that they know they are lying. It's pretty clear that some of my Republican colleagues—not all—are willing to lie for power."
She added: "I hope they will tell the complete truth about what happened in a way that can be accepted and understood by the broad spectrum of American society, leading to a reinvigorated love of our democratic republic and system of elections."
Violence broke out on January 6, 2021, following the bitterly contested presidential elections. Hundreds of Donald Trump supporters stormed the Capitol after the outgoing leader called on his followers to "fight like hell" to prevent Congress certifying Joe Biden's victory.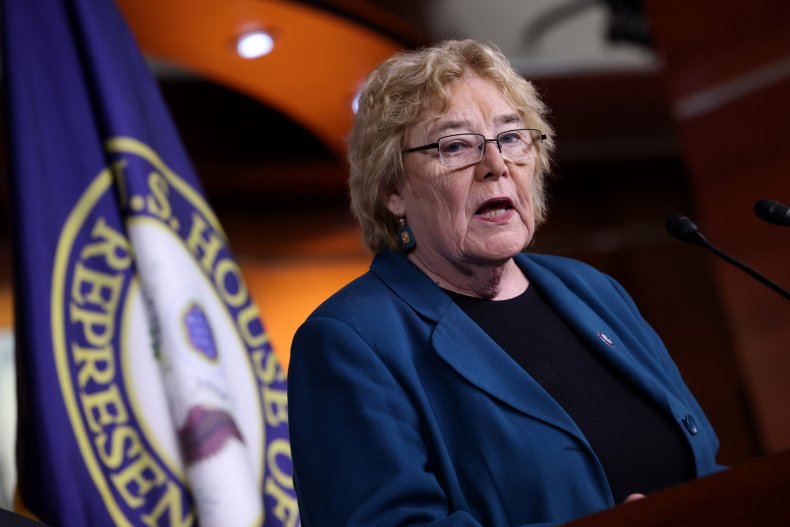 The Republican leadership's official view is that the events were part of a "legitimate political discourse." The phrase was used as the Republican National Committee voted to censure Representatives Liz Cheney and Adam Kinzinger for taking part in the inquiry into the deadly riot.
Many of the party's key witnesses—such as Steve Bannon, Mark Meadows, and Peter Navarro—have refused to participate and were held in criminal contempt of Congress for failing to respond to subpoenas. Others, such as Congressman Kevin McCarthy, have invoked their fifth amendment right to silence.
There will be eight congressional hearings in total, with the first due to be held on Thursday. The committee has nine members, seven of whom are Democrats, with Cheney and Kinzinger the only Republicans participating.
The hearings have sparked comparisons to the Watergate hearings that gripped the nation decades ago, when millions of Americans were glued to their TV screens. But Lofgren said times have changed.
"Today people are getting their information from a multiplicity of sources, and we need to deal with that and make sure we are finding people where they are," Lofgren said.
Just a day after her comments were published, investigative news website Axios revealed the January 6 committee had "turned to a renowned former network news executive to hone a mountain of explosive material into a captivating multimedia presentation for a prime-time hearing Thursday." Former president of ABC News James Goldston has stepped in as an adviser to the committee, according to the website.
Goldston reportedly wants to shape the coverage of the hearings, which are set to review evidence that includes thousands of documents, messages, depositions, photos, and videos. Meanwhile, Trump supporters are already planning their own media campaign in response, according to Axios, with commentators preparing to dismiss the hearings as an attempt to smear the former president.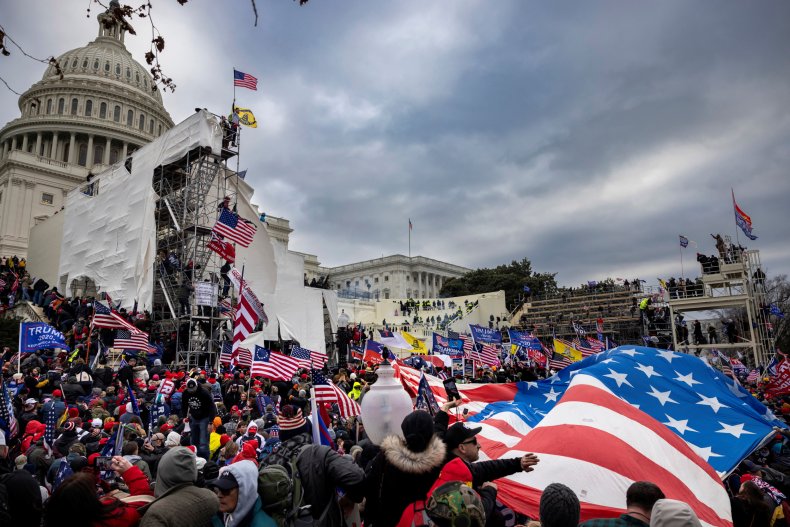 As the hearings draw closer, experts claim that criminal case evidence is stacking up against Trump. Former federal prosecutor Glenn Kirschner suggested the Department of Justice would bring indictments against the former president and his "co-conspirators" over claims they sought to overturn the 2020 presidential election results.
Newsweek has reached out to Lofgren and representatives for Trump and the Republican Party.